Virtual Events are Here to Stay: 4 Ways to Embrace Them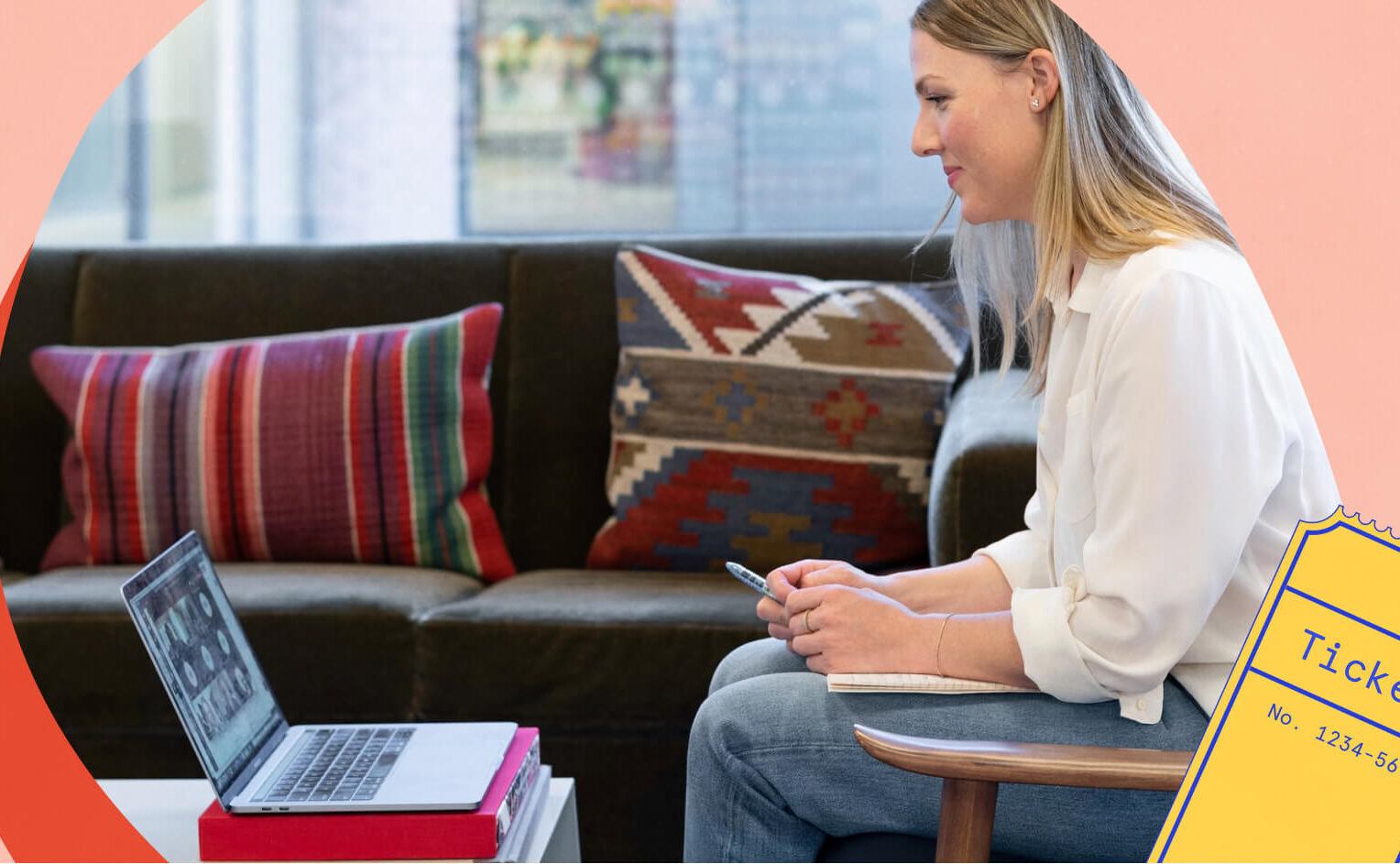 Online events have now become an integral part of modern event planning.
Many of us started off 2021 feeling hopeful about the possibility of getting back to our favorite pre-pandemic events. But the truth is, we're not ready to break it off with Zoom quite yet—or maybe ever.
For event planners, there isn't much you can do about mutating virus strains, vaccine hesitancy, or evolving health and safety guidelines. But you can fully accept virtual events as a pillar of your event strategy, now and into the future.
Here are a few key reasons virtual events are here to stay, along with tips on how to embrace online events (instead of merely tolerating them).
1. Virtual events help you reach a wider audience.
There's no denying the magic of a small concert at an intimate venue or a dinner party with all your favorite people in one space. But virtual events offer their own distinct benefits, like the ability to make the experience available to more people than you ever thought possible.
Virtual events enable attendees to log in for a streaming concert or boutique fitness class from anywhere in the world. No need to worry about parking or transportation—all you need is a game plan and an internet connection.
Instead of viewing virtual events as a last resort, think of them as an opportunity to expand your invite list. And don't forget to prioritize accessibility just like you would for in-person events. You may not need to worry about ramps or parking, but there are special considerations for online accessibility. Follow best practices for ensuring all attendees can participate regardless of their differing abilities.
2. Hosting events virtually is cost-effective.
Catering, venue rentals, and a myriad of other in-person event costs can add up quickly. Worried about your budget? A virtual event could be the answer.
That doesn't mean you can't splurge on your virtual events or that you shouldn't set aside a budget.
For example, you may want to ship swag to attendees in advance, or send meeting materials ahead of time that will make the virtual event more personal and interactive. Plus, who doesn't like getting a surprise in the mail?
Keep in mind that you'll also need to compensate your speakers and panelists the same way you would for in-person events.
3. Online events offer extra flexibility.
Canceling an event is always a bummer. But when you plan a virtual event from the start, your shindig is less likely to be impacted by circumstances beyond your control—which means it's more likely to go off without a hitch.
Adding a virtual attendance option to your in-person events is another flexible way to expand your event's reach and create flexibility for attendees. These types of hybrid events can help you keep in-person gatherings small when health and safety are a concern while still involving as many participants as you'd like.
Plus, if you use a tool like our Virtual Events plugin, you can easily distinguish between hybrid, virtual, and in-person events on your calendar. The plugin also comes with handy calendar tools that integrate Zoom links and send automatic email reminders for easy access to the event.
4. Advances in technology will make virtual events more engaging.
As augmented and virtual reality technologies gain steam, there will be even more ways to create memorable experiences at your events.
Take concerts, for example: Instead of merely live streaming an event, artists could potentially harness VR tools and technology to create an immersive musical experience. Conferences could use holograms to bring keynote speakers right into attendees' living rooms.
AR and VR may not be practical options for a small business planning an event today, but these virtual event scenarios are within the realm of possibility in the years to come.
Embrace virtual events in your long-term strategy.
Maybe you still don't love online events—we get it, and we won't try to change your mind. But either way, online gatherings are here to stay.
Don't overlook the opportunities virtual events offer to unite audiences both far and wide, save money, and offer flexibility to your guests.
Looking for the tools to get started? Learn more about how our Virtual Events plugin works with our flagship calendar and ticketing plugins to create a seamless experience for you and your attendees.