What Does a Virtual Event Planner Do?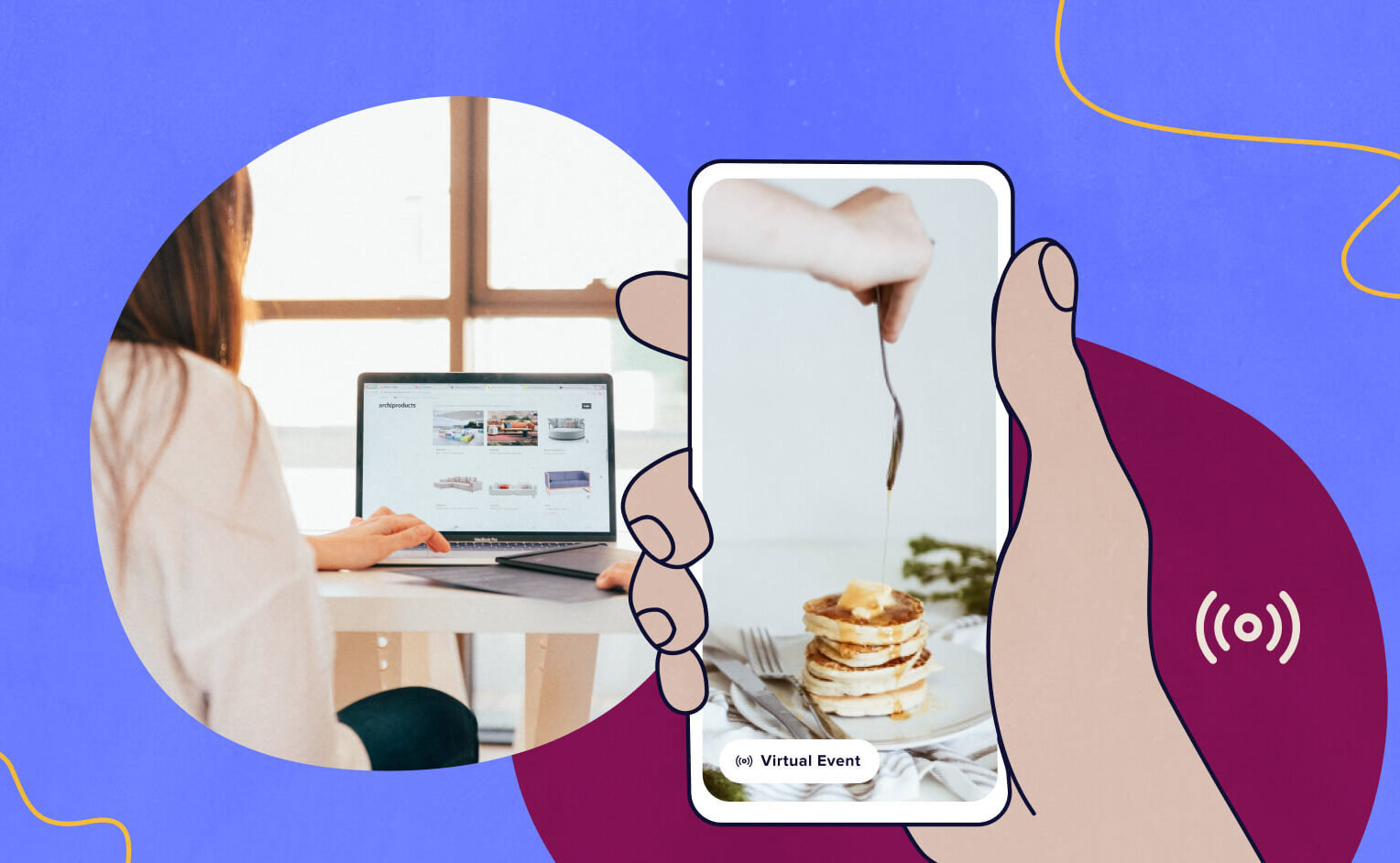 2020 was the year of the virtual event. We all learned how to set up a Zoom account and got used to seeing our colleagues only from the neck up. Now, virtual events are here to stay.
With that in mind, it's time to embrace taking our event planning duties into the virtual world. A virtual event planner makes sure all aspects of virtual events run smoothly, from creating the event to engaging attendees and making sure everyone can log on and access the stream.
Read on to learn more about what a virtual event planner does and how to successfully plan your own virtual event.
1. Define virtual event goals
Before you dive into virtual event planning, your first step should be to define your objectives. Starting with your goals will lay the groundwork for the rest of your planning.
Your virtual event could have a general goal of providing a place and time for people with similar interests to meet. Or your goal could be more specific, like teaching a particular skill to an audience. Or perhaps you want to create a ticketed virtual event. Defining your specific goal will help you to develop a clear event strategy.
2. Create an online event
As a virtual event planner, your next step will be to create your online event. You can use your event landing page to give users all the information they need to participate in your event. Include relevant information like event date, time, and link to log on. You can also use your event page to post supplemental materials like presentation slides or downloadable content.
Some other things to consider:
Which platform will you use?
If you will be hosting an event for a large group and would like the option to record the event, Zoom is the way to go. Zoom does require users to download a desktop app in order to log on, but it allows for long meetings with up to 1,000 participants. You can also host events over Google Meet, which doesn't require an app to log on, but participation is capped at 250 people. Other popular options are Facebook Live for livestreams and YouTube for prerecorded events. There are many virtual event platforms to choose from; it all depends on your needs.
Will you have comments enabled?
If you want users to ask questions during the event or interact with you, it's a good idea to leave these on. If you'd prefer to stay distraction-free, you can turn comments off.
Will this be a hybrid event?
You can choose whether you'd like to create a hybrid event instead of an online-only event. Hybrid events have the benefit of appealing to a wider audience, with both in-person and virtual components. This includes some extra coordination to plan both components, so make sure you have all the details squared away when tackling this task. If your goal is to attract more people, it'll be worth it.
Pro tip: With our Virtual Events plugin, you can generate Zoom meetings and webinars, create virtual and hybrid events, and display all of your online events directly on your WordPress site.
3. Manage RSVPs and ticketing for virtual events
Now that you've planned your virtual event, you'll want to consider the option to allow RSVPs. You can also choose to sell tickets to your event and make a profit. You can consider these options if you'd like to keep your content private and provide access only to your users at the time of the event. Here are some things to think about:
Requiring users to log in
With Virtual Events, you can require users to log in before accessing your event. Since this requires account creation before attending an event, you'll know exactly who's coming and can hide your event link to the public.
Requiring users to RSVP
This option allows you to prepare for attendee turnout. You may want to cap your RSVPs if you're concerned about your virtual meeting connection or verify your Zoom account capabilities.
Selling tickets to your events
You can sell tickets to your events right from your WordPress site. Selling tickets is a great way to increase attendee turnout and make sure that people attend your event.
Pro-tip: With Event Tickets and Event Tickets Plus, you can add RSVPs and tickets to your virtual and hybrid events and keep track of your attendees.
4. Keep in touch with attendees
You've done the hard work of planning your virtual event. Now it's time to make sure that your attendees remember to show up. A big part of virtual event planning is staying in touch with your attendees. You'll want to send your attendees emails throughout the event process to keep them engaged.
We happen to know an easy way to streamline this process. Our Promoter service can help simplify all your event email marketing communications. Promote new events, send event reminders to your attendees, and engage with your community all in one place.
Putting it all together
Being a virtual event planner takes coordination, but with proper planning and the right tools, you can make it happen. Remember to start off with a clear goal in mind. Once you do, you'll be on the right track to creating an informative and easy-to-navigate event page. Keep track of your attendees by requiring them to RSVP or purchase a ticket to your virtual event. Show your protected content only to your attendees and don't forget to follow up afterwards! With these steps in mind, you're well on your way to becoming a successful virtual event planner.
Related: