Our 10 Favorite Church Plugins for WordPress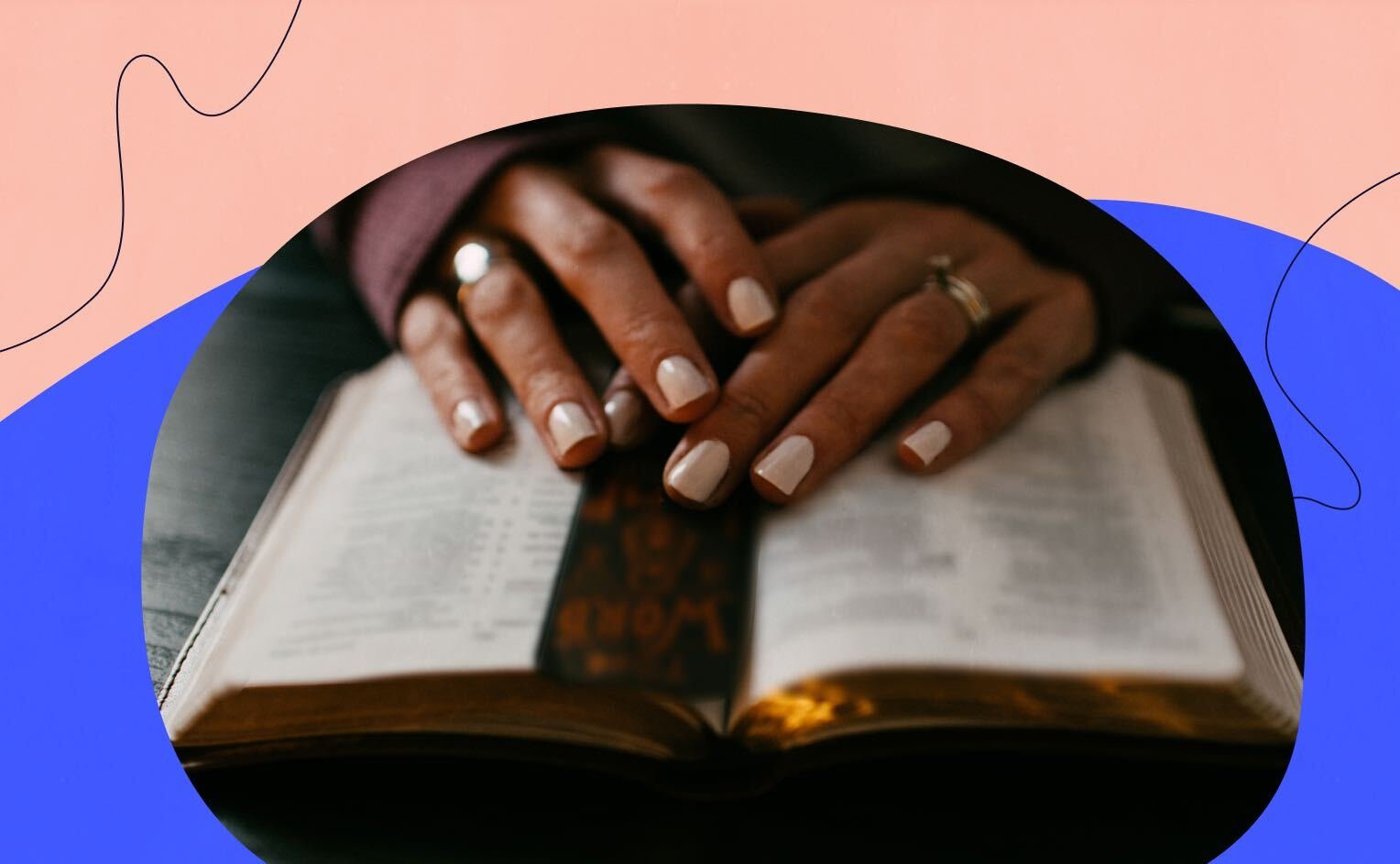 With so much work involved in keeping members engaged, churches and houses of worship need all the help they can get. WordPress is like that all-star volunteer who can do just about anything. It's reliable, versatile, and can cover a lot of gaps in the organization. Best of all, it's free! That's why many faith-based organizations use WordPress as the foundation of their online activities. And luckily, the WordPress ecosystem is made up of developers who work hard to provide lots of free tools that make running a church website easy.
There are many different plugins to choose from that are relevant to houses of worship. In no particular order, here are our 10 favorite plugins that we've found reliable for churches.
We may be biased here, but we think The Events Calendar plugin is the best calendar for WordPress. Over 800,000 WordPress websites make it their go-to calendaring solution, and the plugin continues to hold the #1 spot on wp.org among calendars. The Events Calendar lets you easily add your church's schedule of events to your WordPress site. It's ready to use right out of the box, and your calendar can be live just minutes after installation. After adding events, you'll be happy to see how seamlessly it integrates with your WordPress theme.
Whether it's your weekly worship services, scripture studies, or prayer meetings, recurring events are the meat of the annual calendar for houses of worship. This is why we're so excited about the planned release of Events Calendar Pro 6.0, which will feature a new, powerful way to display recurring events. The new "series" functionality will enable you to group events and also edit individual occurrences with unique details. If you upgrade to Events Calendar Pro, you'll gain access to even more features like recurring events, custom fields, and additional calendar views.
If you're hosting services virtually or holding hybrid worship like most post-2020 churches, The Events Calendar offers a virtual events add-on that allows you to highlight this on your calendar, embed your Facebook and YouTube streams, or manage your Zoom sessions from your WordPress dashboard.
Giving is what keeps churches running, and there's no better way to collect offerings and donations than through your website. With the advent of COVID-19, churches that were still moving baskets down the aisles were faced with a sudden need to find online giving solutions. Enter GiveWP: A trusted WordPress donation plugin. GiveWP allows churches to enable online giving for free and offers additional premium features to enhance the flexibility of your church's online giving. Unlike other platforms that charge monthly fees, GiveWP provides a WordPress plugin that allows churches to collect donations for various purposes with no fee from the plugin itself. The plugin includes a guided setup that gets you up and running quickly. 
If your church hosts fundraising events, GiveWP includes nice features, including a progress bar that allows donors to see how far the fundraiser has progressed visually. Additional features, including commenting and social sharing, offer a way to make giving and donating interactive.
Advanced Sermons integrates seamlessly with any WordPress theme to add video and audio sermons to your website with ease. This easy-to-manage plugin includes a filter bar to allow quick search results and can be controlled from the backend by any staff member, volunteer, or developer.
Another benefit of using the Advanced Sermons plugin is that your members can watch or listen to your uploaded sermons after they have been recorded, which will allow you to reach even more congregants who may not have been able to attend your regularly-scheduled worship. Plus, you can upload notes to your sermons, display your sermons using a sleek Grid View, track view counts, and more! If you're looking to customize the appearance of your sermons, you can choose from over 80 different design modules and add custom CSS to tweak the look of your sermons to suit your needs.
Upgrade to the Pro version for even more features, like powerful shortcodes, social sharing options, and sermon sidebars.
Event Tickets is another plugin from The Events Calendar team that provides you with the ability to add tickets and RSVPs to any WordPress page or post on your website. You can utilize our free eCommerce solution, Tickets Commerce, to make the ticketing process a breeze. Sell tickets to your events by using Event Tickets in conjunction with The Events Calendar, or use it on its own for your fundraising programs and concerts that you create on WordPress pages. 
Event Tickets is the best solution for your church's conferences, fundraisers, concerts, and other paid events. Unlike our competitors, it's completely free and can get up and running to create tickets and RSVPs with a few simple clicks. If you're interested in generating revenue and tracking all of your sales from the WordPress backend, Event Tickets can help you to achieve these goals for your house of worship.
The premium version comes with additional eCommerce choices like WooCommerce, custom registration fields, and advanced widgets. Plus, you'll have access to our dedicated support agents to answer any questions that may come up.
Yoast Local SEO gives you the tools that you need to increase your online presence on a local level. Because there are often several churches within a short distance, having a feature on your WordPress site that may help you optimize your church's website content over others is critical. This plugin will help you rank higher in local search results so that your church gets noticed.
Yoast specializes in creating solutions to make your events stand out above the crowd. By integrating with Yoast Local SEO on your church's website, you'll be able to zoom to the top of the Google Search results, making it even easier for potential members to find your house of worship. Plus, you'll see added features when someone searches for your church, like a Google Map, a list of events, and more, depending on how in-depth you decide to go.
Prayer Engine provides a neat feature that lets churches take prayer to a new level. The plugin enables you to create prayer walls and prayer calendars, allowing your congregation to sign up for prayer chains or stand together on requests listed on your website.
You can customize prayer walls and calendars to your specifications with ease, as Prayer Engine has the unique ability to inherit your church website's fonts, colors, and styles.
Boasting a simple install, Prayer Engine also enables you to share to social media, stay connected on the go, and encourage users to provide feedback.
Gravity Forms is an excellent option for your church's WordPress site if you require a form plugin. If you haven't already considered adding a form, now is the time to include this functionality.
You can use Gravity Forms to collect Bible School signups, gather volunteers, and capture email addresses to send welcome information to new members. Or use Gravity Forms to create a contact form so that prospective members can get in touch with you on your website. Then, you'll receive an email with any questions they may have so that you can respond in a timely fashion.
Quickly build custom forms using an intuitive visual editor, accept online payment collection, and allow users to include file uploads with this plugin.
Having an eye-catching slider on your church WordPress site can assist in attracting users and providing them with a great visual introduction to your church. Slider Revolution can help with this need and accommodate beginners and mid-level designers to create professional sliders.
In addition to responsive sliders, you can also create hero images, content, and media with Slider Revolution. In fact, they've even got ready-made church templates so that all you have to do is add your content.
Speaking of visuals, having a dedicated photo gallery plugin can certainly be helpful on a church WordPress site. Photo Gallery plugin by 10Web is a leading plugin choice in producing stunning galleries to showcase your church events, staff members, and special workshops.
Showcase all of your previous church conferences, fundraising events, and concerts, to give members a glimpse into what your church is all about and what you offer to your congregation.
Beyond that, Photo Gallery builds SEO-friendly photo galleries with speed optimization to improve the overall user experience.
This unique plugin can convert Bible references into links with hover-preview. You can use Reftagger to tag Bible references on your WordPress site automatically, and when a user hovers over one, a tooltip appears.
Use this plugin to easily highlight specific passages, which will improve readability and your user experience. From there, members can click on the passage to see the full text on Biblia.com.
Instead of tediously typing in Bible verse references on your own, this plugin does it for you. And it even matches the colors and fonts on your website, without any additional work on your part.
Final Thoughts
Wow! So many tools to enhance your ministry's website and user experience. WordPress gives you the ability to add so much functionality and interactivity by using these and many other tools to extend your site's capabilities. Identifying the most important features you need on your WordPress site will allow you to isolate the church plugins for WordPress that will work best for your needs. Once you learn how to create a church website for WordPress, the possibilities are endless.