How to Add an Event List to Your Website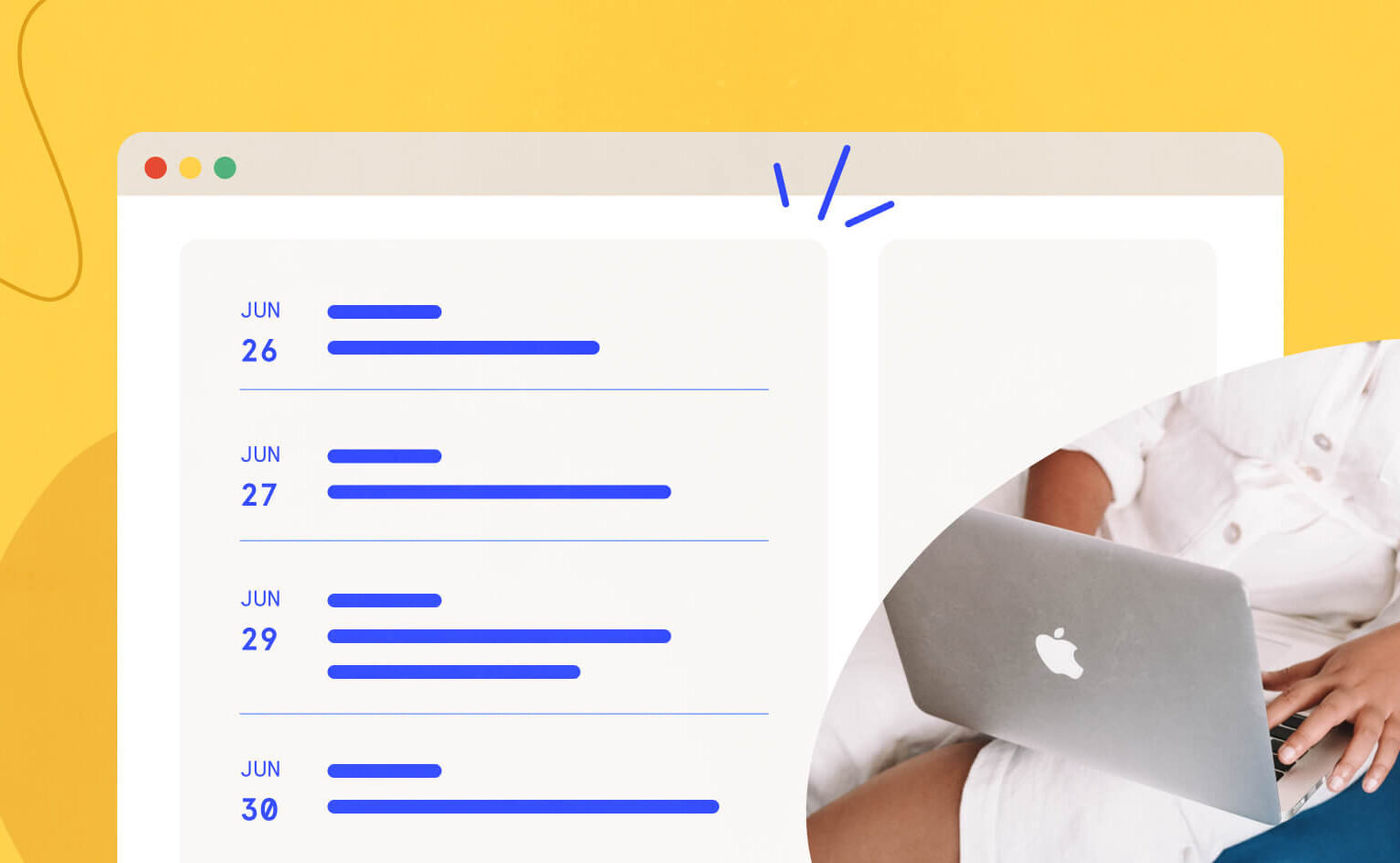 Getting your events calendar all set up on your website is one thing, but listing your events in a way for users to quickly find them is another task. 
Displaying an easily scannable list gives users a chance to browse all of your offerings without getting overwhelmed by extra information. You can even display an event list in different places on your website.
Below, we'll show you a few options for adding an event list to your WordPress site using The Events Calendar free plugin.
Choosing a list view for your main calendar page
Once you've set up The Events Calendar on your site and created a few events, you can show your calendar in a list by using List View. 
First, make sure that you have this view enabled under Events Settings > Display. To set it as your default view, select List under default view.
Here's what your calendar will look like with list view as the default:
Pro tip: By upgrading to Events Calendar Pro, you'll also have access to Summary View, another list-style view that offers a more streamlined look with the vital event information.
Add a list widget to your sidebar
Another way to add an event list to your website is to use a widget. This is a good option if you'd like to add an event list to another part of your site beyond the main calendar page. You can add a widget to a sidebar, footer, or any other calendar widget area on your WordPress site.
To get started, go to Appearance > Widgets, find the Events List widget, choose the location, and click Add Widget.
Once you add the widget, you'll see options to customize the title and number of events displayed. With Events Calendar Pro, you get additional options for the Events List widget, like choosing which information displays about each event and showing events only from one category.
Then check out your widget area on the front end to see how it looks!
You can also add a list widget with the [tribe_events_list] shortcode.
Embed a list view shortcode (premium feature)
If you upgrade to Events Calendar Pro, you can embed a calendar shortcode on any WordPress page or post—including a list view shortcode.
To embed your calendar, add [tribe_events view="list"] as a shortcode block using the Block Editor. If you prefer the styling of Summary View, you can simply swap out "list" for "summary".
You can also add other attributes to filter your list using categories, tags, or keywords.
Your finished product will look something like this:
Explore more calendar view options with The Events Calendar and Events Calendar Pro
List view is just one of many ways you can choose to display your calendar. The Events Calendar free plugin also comes with month view and day view. With Events Calendar Pro, you gain access to week view, photo view, map view, and summary view, plus a full set of widget shortcodes to give you more flexibility and display options. Our widgets are also easily customizable, so take it to the next level by styling calendar widgets to your liking!