Events Calendar Pro Now Includes Summary View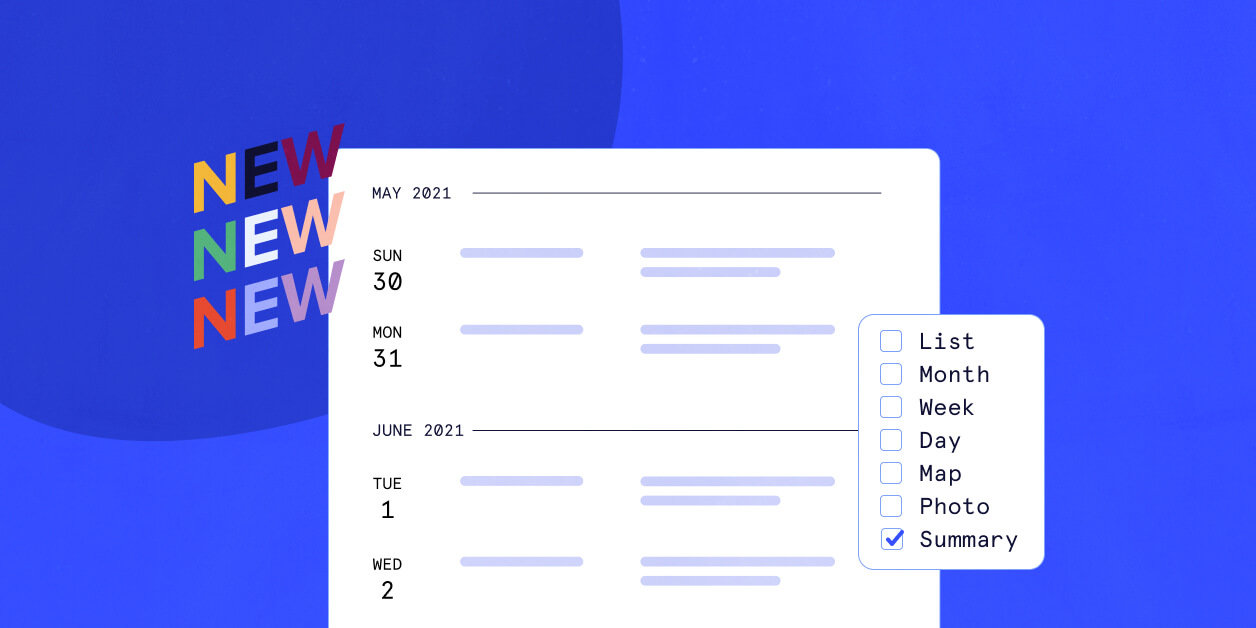 With the most recent version of Events Calendar Pro, we are unveiling our first new view since we created the plugin! Summary View was such a popular extension that we decided to add it right into the views included with Events Calendar Pro. The summary view gives users a quick overview of upcoming events and shows the title, date, and time of each event.
Using summary view on your calendar
Summary view works like all our other views. To find it, navigate to Events Settings > Display and check Summary under Enable Event Views.
If you'd like, you can set summary view as your default view and default mobile view under Events Settings > Display.
As with any other view, once it is set to the default, you'll be able to see it on the calendar frontend at yoursite.com/events. If you enable summary view but do not use it as your default view, you can find it at yoursite.com/events/summary.
Once you have enabled the view, it'll look like this with the updated calendar views:
You can change the number of events that display on the page by changing the first setting under Events Settings > General.
If you'd like to customize the style of Summary View, you can use a calendar view CSS class to target the specific view.
Where else can I use summary view?
You can use a shortcode to embed Summary View anywhere on your WordPress site.
Adding a shortcode is easy. Simply head to any WordPress page or post. Select the shortcode block, add the [tribe_events] shortcode, and hit Publish.
You can even add other attributes to the shortcode to further filter and customize the display. These attributes include filtering by category, tag, and number of events to display on the page.
Pro tip: We have added Summary View to Elementor, too, so you can show your events in Summary View with an Elementor native widget.
Putting it all together
Now that you have this nifty new view with Events Calendar Pro, you can start displaying your events in a whole new way. If you have any questions, feel free to reach out!