Enabling Updated Calendar Views
The Events Calendar 5.0 introduced a significant redesign of every calendar view. If you haven't seen the changes, it's worth checking out the release notes before updating.
To make the transition to 5.0 easier, we added an option to the plugin settings that allow you to enable the new designs. That way, your calendar only updates to the new version if you decide to use them. Otherwise, your calendar (and any customizations you made to it) will remain safely in place.
The plugin will ask whether you want to update to the new designs the first time you log into WordPress after updating to 5.0. You can either enable them right there or skip and upgrade your styles later.
To activate the updated calendar views later, log into WordPress and head over to the plugin settings, which are under Events → Settings in the WordPress admin. Click on the "Display" tab at the top of the screen to open up the calendar's display settings.
This is the specific setting you're looking for. It is located about halfway down the page.

Check that box and make sure to hit the Save Changes button at the bottom of the screen. This will activate the new view styles.
What happens after updating
First things first: your events are completely untouched. Those are safe and managed the same way they've always been. And side from the new option to enable the new designs, no other changes have been made to the plugin in the WordPress admin.
What you will notice is that the front end style of your calendar will look different — in a very good way. ?
Here's an example of the calendar before updating to The Events Calendar 5.0.
And here's the calendar after updating to 5.0.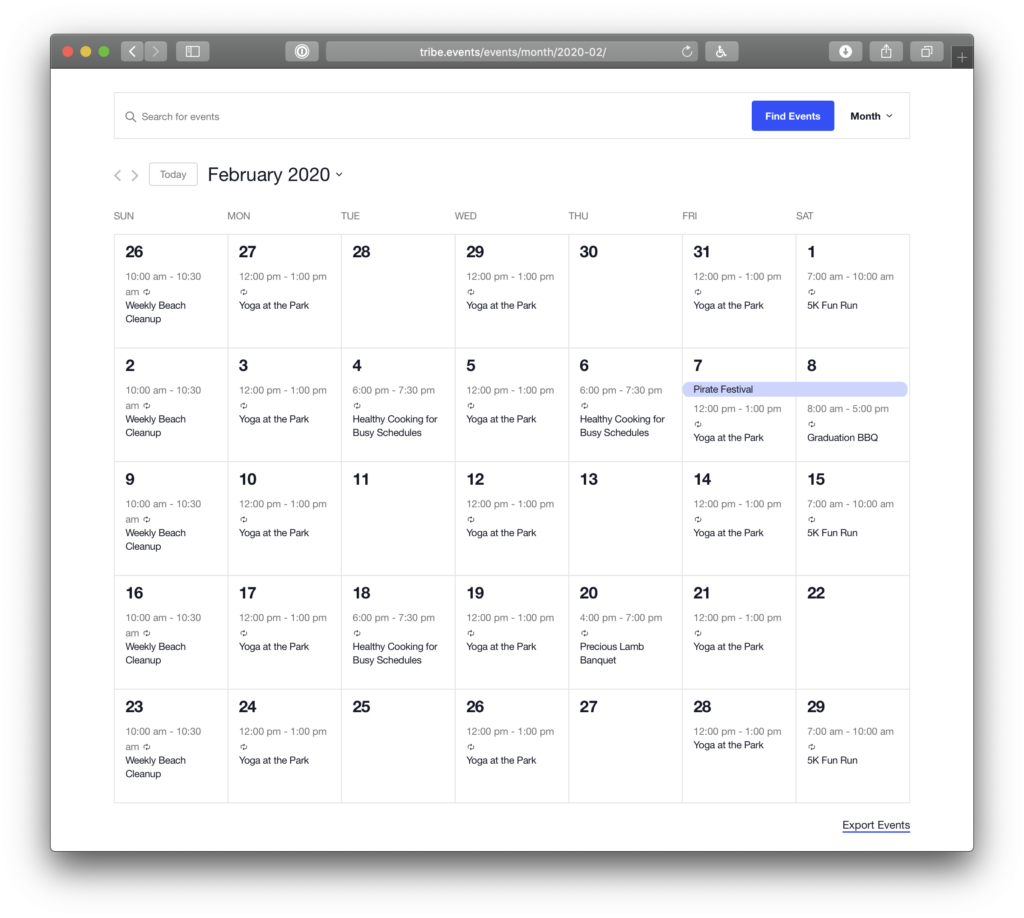 Reverting to the legacy calendar views
We think you'll love the new calendar designs! But perhaps you enabled them and decide you want to go back to the previous version for now. That's totally possible.
In fact, you will go back to the same Display settings that it took to enable the views: Events → Settings → Display.
Uncheck the box that enables the new views and save your settings. Your calendar will revert back to your previous design and everything will stay intact as if you never enabled the views in the first place.