How to Let Users Subscribe to Your WordPress Calendar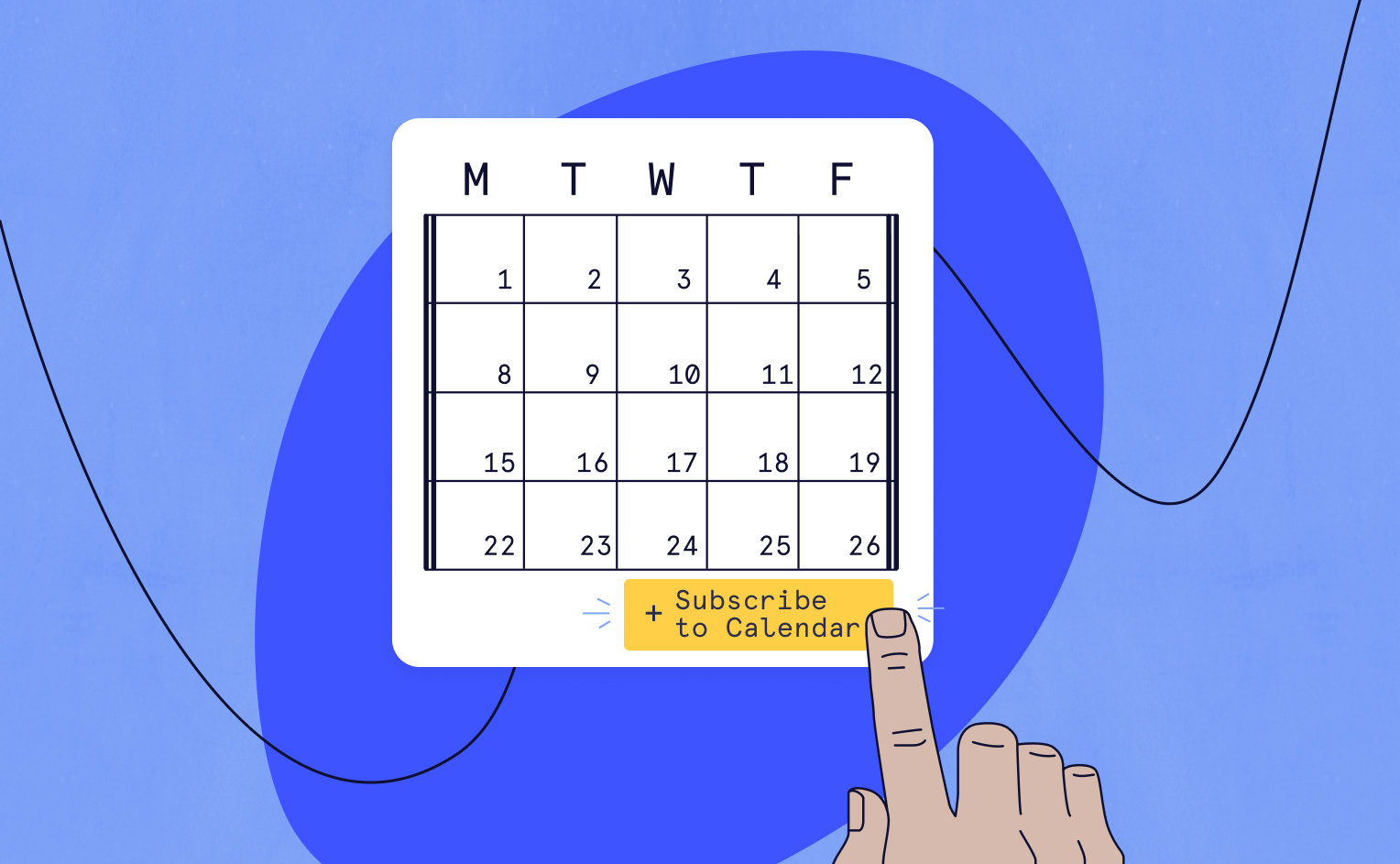 Allowing site visitors to subscribe to your WordPress calendar is a great way to keep them informed about your upcoming events. Once subscribed, they'll be able to see what's coming down the pipeline and keep up-to-date with any last-minute changes.
Including the option to subscribe to the calendar on your WordPress site also increases your chances of return attendees. That's because this feature allows interested site visitors to see future events without continually having to remember to check back on your website for updates.
And that is why we are so excited to unveil this new feature as part of The Events Calendar version 5.12.0.
Previously, The Events Calendar users were only able to export events from the front-end of their website as an .ics file. This way, users could import the calendar directly into their personal calendar. The problem with this method is that it does not automatically update with new events or event changes, so attendees would still have to check back on your site for the most recent event modifications.
Not anymore! Now your users can easily subscribe to your calendar and add your events to their Google Calendar or iCalendar with the click of a button.
Below we'll take a look at this exciting new feature and how you can customize it to your advantage.
Subscribe➕ here
The main calendar page now includes a handy subscribe button right at the bottom of the page. You'll find a dropdown list there, with choices for Google Calendar, iCalendar, and the classic .ics export.

Once you click on Google Calendar or iCalendar, you'll be redirected to your calendar application of choice and can add the calendar with one simple click.
On the single event page, the Google Calendar link will add the event directly to your Google Calendar. The iCal Export link downloads an .ics file for you to import to iCalendar or another calendar source.

You can read even more about exporting events and subscribing to events in our Knowledgebase article.
Customizing the Subscribe function
If the default behavior isn't quite what you're looking for, don't worry, we've got you covered!
You can customize the labels on the export buttons by simply adding a snippet to your functions.php file.
If you find yourself missing the old Export Events buttons, have no fear! You can revert to the legacy styles by using a filter. You can also remove any one of the links that you see in the Subscribe to calendar dropdown using one of the snippets in our Knowledgebase.
We want to hear your ideas!
We love our feature releases because they give us a chance to make our customers' ideas come to life. We wouldn't be here without you and we want to know your thoughts!
If you've got an idea for a new feature, please share your thoughts with us. We can't wait to hear from you!