How to Stay Flexible in an Ever-Changing Event Space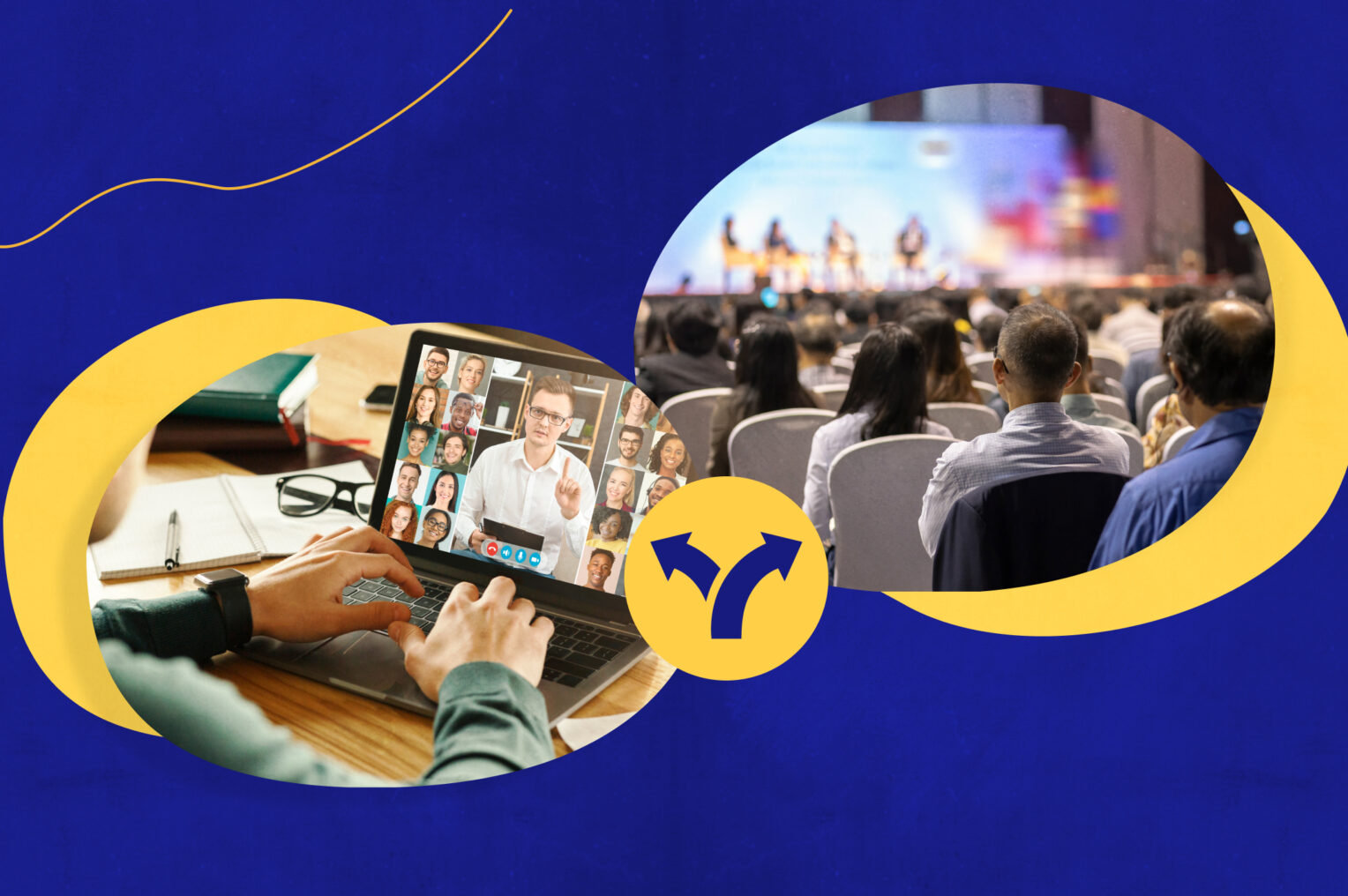 To say that we live in unprecedented times is quite an understatement. Event management now includes the extra layer of mask requirements, vaccination proof, and regulations that vary based on location and where the activity is taking place. With so much unpredictability in event planning, how can you successfully prepare events in advance?
Well, one thing is for certain. People are excited about getting back to events. And while you might not ever be able to ensure that every single aspect of your event goes off without a hitch, you can help protect your event from being canceled by preparing as much as possible ahead of time, and remaining flexible enough to make any last-minute tweaks needed to keep things running smoothly.
Here, we'll share with you our top three tips for staying versatile in this constantly-changing event landscape.
Define event goals and objectives
Whether your event is in-person, online, or a combination of both, the first thing you'll want to do is ask yourself what your goals and objectives are for the event. Sure, you can convert an in-person event to a hybrid model, but what should remain unchanging are the goals and objectives that you've set out for your event. This will ensure that your event will be a success regardless of how and where people attend.
Plan out what your overarching objective is for your event. Maybe you want to teach a class. In that case, your purpose is simply to educate your attendees about your field of expertise. Goals are where you can get more granular. In this example, one goal may be to empower your users to take their new skills into the job market. Keeping goals and objectives in mind will make it easier to stay flexible no matter what shape your event ends up taking.
Adapt your event structure
Whatever type of event you're planning, keep in mind that moving to a different event model is a viable option. For example, one small business that taught calligraphy workshops pivoted to hosting Zoom events during the pandemic instead. And doing so brought with it some unexpected benefits as well. By hosting events online, they are now able to reach a wider audience across the country without having to pay the overhead costs of traveling.
Another great option is to set up hybrid events. This way, you can create the full experience of an in-person event, while reaching a broad audience online. Feel free to change the in-person capacity based on current regulations and your overall comfort level.
Pro tip: By using Virtual Events alongside Event Tickets Plus, you're only a few clicks away from creating the perfect online and hybrid event space for your attendees. Easily add tickets, generate revenue, and cap the in-person attendance to your desire. It's never been simpler!
Use email marketing to stay in touch with attendees
Staying in touch with your attendees shouldn't be an afterthought. Start off by using an email marketing system, like Promoter (shameless plug!), to collect attendee emails addresses so that you can quickly contact them should anything need to change with your event.
Keeping guests informed on what is going on throughout the event process will put everyone at ease, allowing them to focus on your event rather than all of the planning intricacies. This creates a seamless experience for your attendees no matter what needs to shift.
Wrapping Up
Being adaptive is extremely crucial these days when it comes to event management, and you can do it if you keep these guidelines in mind. Starting off with a plan is a great way to ensure that your event goes smoothly. Even changing your event structure won't be an issue for your attendees if you keep in touch with them throughout the event process.
And there's so much more you can do with Virtual Events. Embed a Facebook Live link on your WordPress site, connect to YouTube Live, and generate Zoom meetings from multiple accounts.