Seven Tips to Optimize Your Recurring Events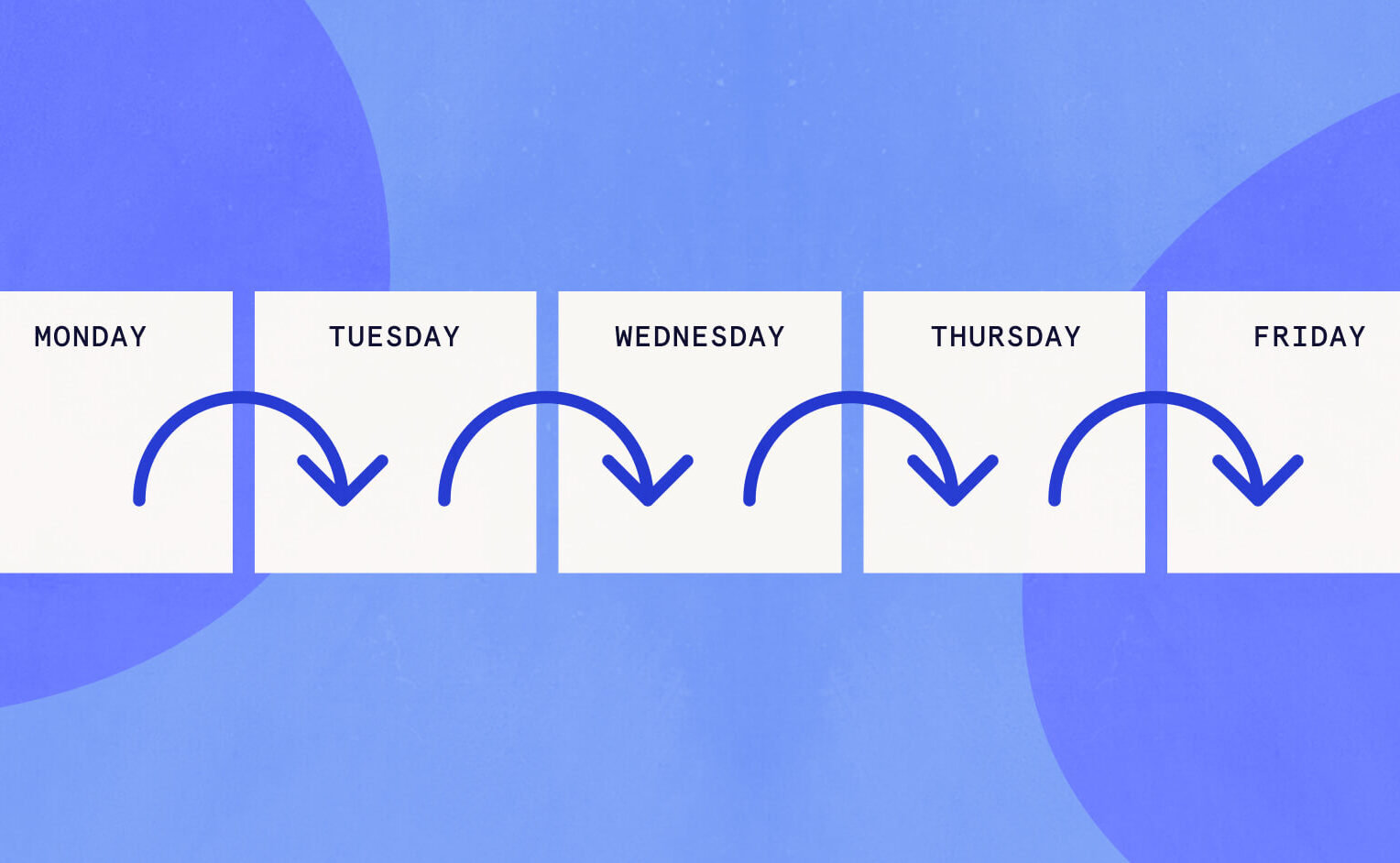 It's our passion to help you manage your events. We know that managing recurring events can be a big job, so we've put together a few handy tips to make your life a little easier.
1. Do your research
If you want to plan a recurring event, the first thing you'll need to do is some research: Is your venue available at this day and time every week/month/year for the foreseeable future? Are there any special occasions that conflict with your dates? If so, what's your backup plan? Will you have enough staff to run each event? Can you afford the expenses of running this event on the regular?
Creating a series of events is a big undertaking. Make sure you can pull it off before you announce it to your audience!
2. Pre-schedule your staff
One of the major time-drains when planning an event is scheduling the necessary staff or volunteers. Instead of putting yourself through this logistical nightmare every time your event rolls around, have your staff/volunteers commit to the event series as a whole.
Obviously, there will be instances where you'll need to replace a staff member if they can't make it—but having a full staff scheduled at the start of the event series will save you from many big headaches down the road.
As a bonus, having the same staff each week means you'll only have to do one orientation. It also ensures that each event will run more smoothly than the last as your team falls into a routine.
3. Reuse materials
Another way to save time (and money) is to reuse the materials needed for your event.
There are a lot of materials that can be reused if you look for them carefully: Name tags, decorations, informative brochures/flyers, props, PowerPoint presentations, etc.
You could even reuse your itinerary and pre-event "to-do" checklist. If you have physical copies for your staff, get them laminated for use with whiteboard markers. Then you can easily erase and have them ready to prep for the next event.
If you're using any decorations, be sure to focus on your company's general branding (logo, colors etc.) as opposed to event-specific or date-specific designs. This way, your decorations can be used again and again—even for events with different themes.
4. Set the right price for your recurring event
Setting the right price for your event is a fine art, and sometimes requires a bit of experimenting. However, for events that will repeat over a long time, it's critical to get the pricing right the first time, as it's difficult to convince your attendees afterwards to pay more for the exact same event.
Once again, some research is required: What are your total costs? How much profit are you hoping to make? What is the maximum your attendees are willing to pay?
Take some time to do the math, and make your decision wisely.
5. Seize opportunities to promote
Unlike single events, repeat events give you the opportunity to compound your marketing efforts.
Normally, you can promote your events only until the start time. With recurring events, you can continue to promote during your event for all the upcoming events in the series. You also have your audience at your disposal, who can spread the word about upcoming events to their own networks.
At each event, encourage attendees to bring a friend who might be interested in your activity or topic. Word-of-mouth marketing is not only free, but much more effective than traditional marketing because it comes from a trustworthy source. If your event runs for a specific group, consider creating additional events where members are encouraged to bring their child/spouse/parent etc. as a direct way to multiply ticket sales.
You'll want to make sure your event is listed clearly on your website's events calendar so that any attendees can easily find and share a direct link to event information.
6. Follow up after each event
Sending a follow-up is always a good idea, especially for recurring events. A follow-up can serve to collect information about your attendee's experience of your event, or encourage them to take a certain action.
If you're going to continue to invest in this series of events, it's important to know about anything you're doing well—and anything that could use improvement—so you can optimize early on. Sending a follow-up is also an excellent way to encourage attendees to spread the word about your event to their networks, or invite their peers to your next event.
It's also likely that each of your events will be similar enough for you to reuse the same follow-up process or survey.
7. Keep recurring events up-to-date on your calendar
It's important that your site remains up-to-date with accurate details about your event. Nothing is worse than losing an attendee who wants to engage with your brand over an outdated start time.
If you do need to make changes to your event, don't sweat! With Events Calendar PRO you can easily edit events in your series, either in bulk if you're making a change to every event, or as one-off instances. Read more about how to create and edit repeat events in our Knowledgebase.
It's not so overwhelming…
Managing recurring events can be overwhelming, but it doesn't have to be. A little planning, organization, and a few good tools can make a big difference in your event series running smoothly, which in turn helps bring your organization the results you're looking for.