How to Add Appointment Booking to Your WordPress Site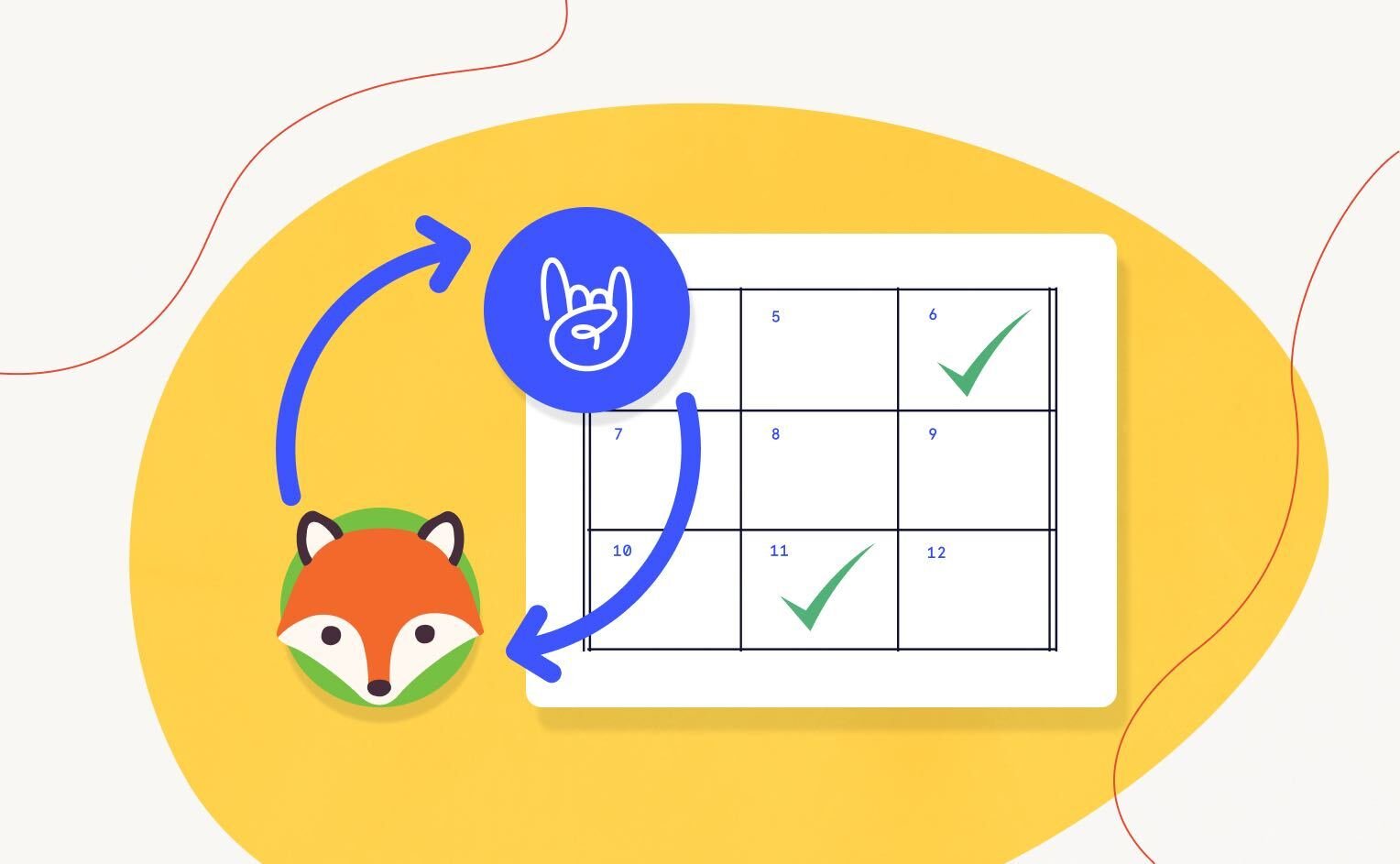 The Events Calendar gives you everything you need to create a calendar of events that you can share with your users. It even allows you to add booking capabilities to your calendar so that users can interact with you even more. With these features in hand, users can make appointments directly from your online calendar to book individual time slots.
Adding appointment booking to your WordPress site is great for all types of businesses. For example, as a yoga studio, you can use this feature to see how many people are coming to your class and only schedule a capped number of participants. This is also great for presentations and conferences so that you can book people for specific time slots.
The good news is that adding booking to your WordPress site is super simple. Once you're using The Events Calendar to add events to your website, you can use Simply Schedule Appointments to add booking capabilities. And it even integrates seamlessly with The Events Calendar.
We'll take you through the benefits of adding appointment booking to your WordPress site and how you can make it happen.
Features to supercharge your calendar
Simply Schedule Appointments includes many features that make adding booking to your website a breeze.
Advanced Scheduling Options: Display your availability by day, time, and type of appointment. This will allow users to easily filter and find your availability, making them more likely to actually book an appointment with you.
Custom Fields: Collect any additional information that you'd like from your attendees. Once they attend your appointment, you'll be able to provide them with the most customized experience possible due to all of the knowledge that you have about their preferences.
User Accounts: Automatically create WordPress user accounts when someone registers for an appointment. This gives users the ability to view all upcoming appointments right on your website so that they don't miss out!
Integrations: Simply Schedule Appointments makes it easy to not only integrate with The Events Calendar, but also with other plugins and services like Mailchimp, Gravity Forms, Elementor, and more.
Multi-Day and Recurring Events: Easily book multi-day and recurring appointments with Events Calendar Pro. This works well for retreats, conferences, and workshops. Recurring events allow you to book office hours for one-on-one time based on your weekly availability.
How to add booking to any WordPress site
Now that you've seen how adding booking to your WordPress site can improve your user's experience, let's dive into how to get this feature on your website.
Once you have The Events Calendar installed and activated on your site, you'll want to add Simply Schedule Appointments as well.
Next, head over to Appointments > Appointment Types in the WordPress Dashboard to create a new appointment.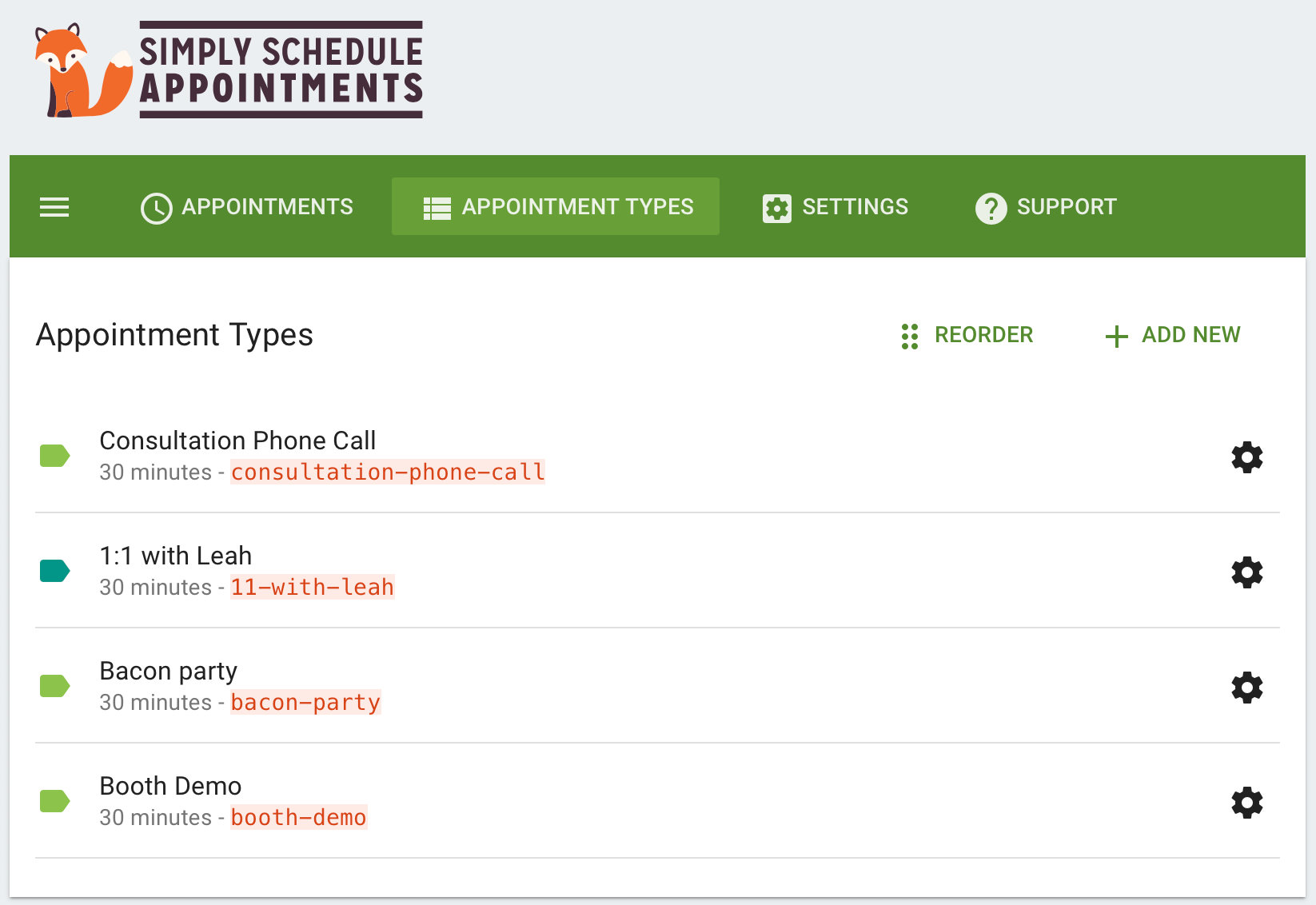 Adjust the settings to your liking, then go to your event page and add a shortcode in order to make your appointment appear for your users.
You can find the right shortcode to use under Appointment Types. In this example, we'll look at the "booth-demo" shortcode. To add it to your event page, it'll look like this: [tec_ssa_booking type="booth-demo"] This shortcode was created specifically for The Events Calendar by Simply Schedule Appointments so that the shortcode will only display a booking availability window based on when the event is taking place.
When it's all put together, it'll look something like this:

See our Knowledgebase article for even more information on how to use Simply Schedule Appointments with The Events Calendar.
Simply Schedule Appointments & The Events Calendar
As you can see, this integration is a match made in heaven. With these two plugins working together, you'll have all of the features that you need at your fingertips to create a successful appointment booking WordPress site. We can't wait to see what you come up with!