Marketing Funnel Basics for Events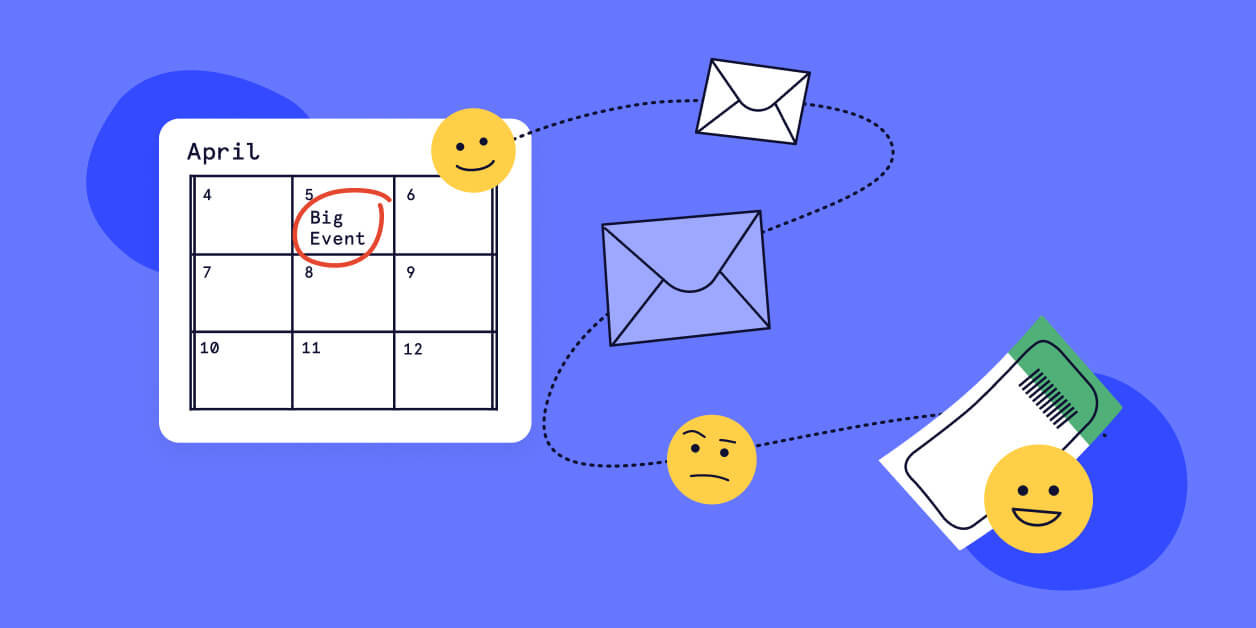 Marketers often talk about a "marketing funnel" to describe the steps a customer takes before making a purchase. But what exactly is the marketing funnel, and how does it relate to events?
Defining the funnel
It helps to visualize the marketing funnel by imagining an actual funnel. At the top, you have the widest section, then the funnel narrows until it reaches the bottom. As Single Grain describes:

A marketing funnel is a way of breaking down the customer journey all the way from the 'awareness' stage (when they first learn about your business) to the 'purchase' stage (when they're ready to buy your product or service).
Ever hear someone talk about "top-of-funnel" marketing? That refers to strategies to drive general awareness of a brand, like blog posts or white papers. As customers move down the funnel, they move from awareness into interest and evaluation, intent to purchase, and finally, the big sale.
Rethinking the marketing funnel for events
Everyone defines the stages of a marketing funnel a little bit differently, but marketers all agree on the general idea: Awareness is at the top, and the final sale is at the bottom.
Let's walk through what the marketing funnel looks like specifically for events.
Awareness
You're ready to put your event out in the world and invite attendees. In this stage, you'll reach people through your website event calendar by creating an event listing and using widgets to feature the event on your homepage.
The top of the funnel also includes tactics like organic social media posts and social media ads to increase awareness of the event within and beyond your community. 
Partnerships with event sponsors, influencers, and vendors are also great for building awareness. When partners post about your event, they increase awareness among their own audiences via social media, email, or on their websites.
Interest/Consideration
Now customers are aware of your event and interested in learning more. They saw your event listing or your partner's social post, and now they're curious—what's this event all about? 
In this part of the funnel, customers might sign up for your email list to stay in the loop or follow you on social media to learn more about your brand.
Intent
In the middle of the marketing funnel, attendees are thinking about purchasing  a ticket or RSVP to your event, but they're not quite ready.
At this stage, it's common for people to add a ticket to their cart then close the tab. It's crucial to catch customers here. Send a friendly email reminder to people who abandon their carts or RSVPs. You can manage this on your WordPress site with help from an abandoned cart recovery plugin.  
Evaluation 
Now is when customers are gearing up to make a final call on whether your event is worth it.
At this point, a customer might attend a free webinar or Instagram live session to scope things out before buying a ticket. Or, if you offer a free tier for events, attendees could opt for the free ticket before deciding to pay for extra perks in the future. For event marketers, the priority now is showing customers that your event is worth it.
Purchase
Customers have moved all the way through the funnel, and after evaluating your brand and your event, they've decided to purchase a ticket or register. Bravo! 👏
What comes next? Rinse and repeat: When you're ready to announce the next event, start again from the top of the funnel.