How to Create a Crowd-Sourced Community Calendar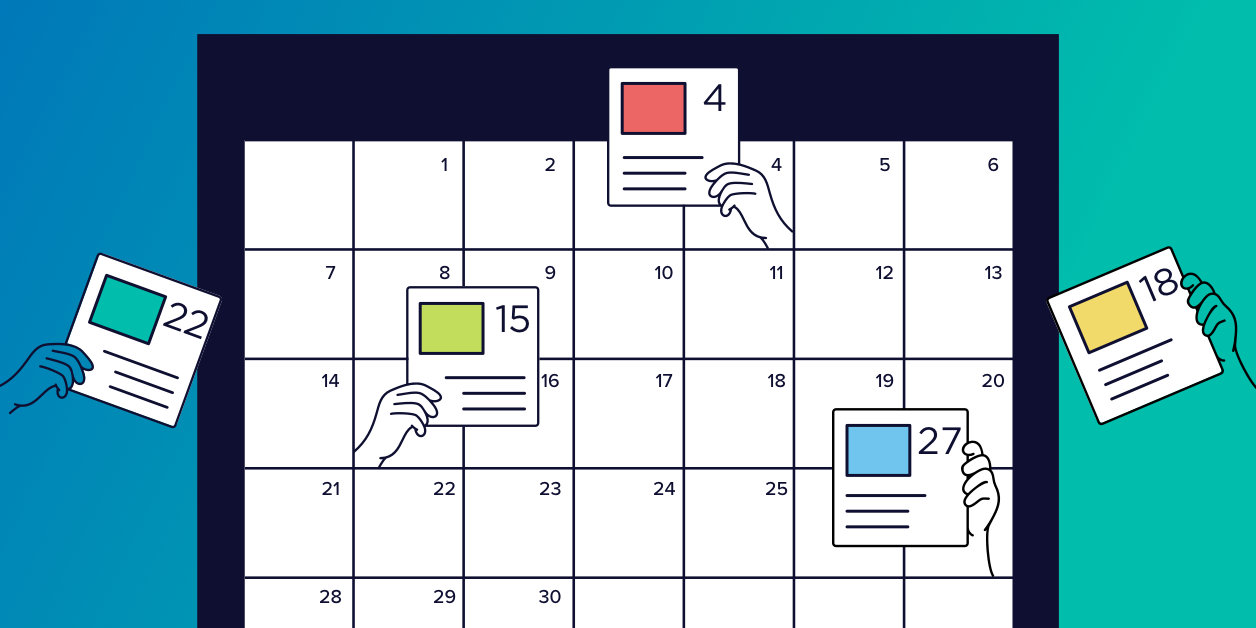 If you run a community calendar to help people find events in your community or your industry, it's time to harness the power of crowdsourcing.
Crowdsourcing is essentially another word for outsourcing. Merriam-Webster defines it as "the practice of obtaining needed services, ideas, or content by soliciting contributions from a large group of people." When it comes to filling your community calendar with cool events, crowdsourcing is an efficient way to aggregate all of the happenings around your community.
So, how do you gather and organize tons of different events submitted by different people? If this whole idea is starting to sound like a lot of busy work, fear not! A crowdsourced community calendar is easy to maintain if you follow the steps below and implement a few helpful tools to streamline your work.
Empower users to submit their own events.
In the bad old days, a crowdsourced calendar usually meant lots of manual effort. Users might email the site admin to submit their event listing, and the site admin would individually load each event into the calendar. It could be a serious time suck. 
Now, there's an easier way. If you run your calendar through The Events Calendar on WordPress, look to Community Events to easily empower users to submit their own events, all while retaining complete control over your calendar.
This plugin adds an event submission form to your calendar so users can add their own listings without accessing your admin dashboard. As the site owner, you can also retain the power to review each submission and approve or decline it.
Choose how event organizers engage with your calendar.
Beyond empowering community members to submit their own events, you can also use Community Events to decide how much control users have after their events or submitted. 
Customize your plugin settings to require users to register on your site before submitting events (or not). You can also choose whether events are published immediately or held as drafts until you approve them, and it's up to you whether users can edit their events after submission. 
By tweaking these settings, your crowdsourced community calendar can be as hands-on or hands-off  as you like. Other helpful Community Events features like reCAPTCHA fields and email notifications make it easy to prevent spam submissions and stay up to date each time a user submits a new event.
Super charge your community calendar with ticket sales.
Now that the event submissions are rolling in, you can focus on the next step: Generating revenue from your event listings by creating your own events marketplace.
By using the Community Tickets plugin in conjunction with Community Events, you can bring your crowdsourced community calendar to the next level by allowing users to create and sell tickets for their events—again, without giving users admin access to your WordPress dashboard. Event organizers can even view sales reports and attendee details for each of their events and use check-in tools to manage guests.
Easily split payments between you and the event organizer.
Allowing users to sell their tickets through your events calendar is a great perk. As the calendar owner, you may also want to collect a fee from each ticket sale. 
Luckily, this is easy to set up with the split payments feature in Community Tickets. Split payments allow you to share ticket revenue between you and the event organizer at the time of a ticket purchase. You'll receive a fee or portion of each ticket sale, and the rest of the ticket earnings will go directly to the event organizer. No time wasted divvying up the earnings after the sales period ends, which means more time for you to do the work that matters most to your business. 
Hit the Ground Running with Your Crowdsourced Community Calendar.
By following the steps above, it's easy to quickly begin crowdsourcing events and increase your calendar's revenue-generating power by creating your own events marketplace.
As you start to dive in, remember: Community Tickets requires the Community Events, Event Tickets, Event Tickets Plus, and WooCommerce plugins to be installed and activated on your site. 
Questions as you're getting started? Check out the new user primers for Community Events and Community Tickets, or contact us and a member of the TEC team will be happy to help!