How to Manage Analytics and Reporting for Events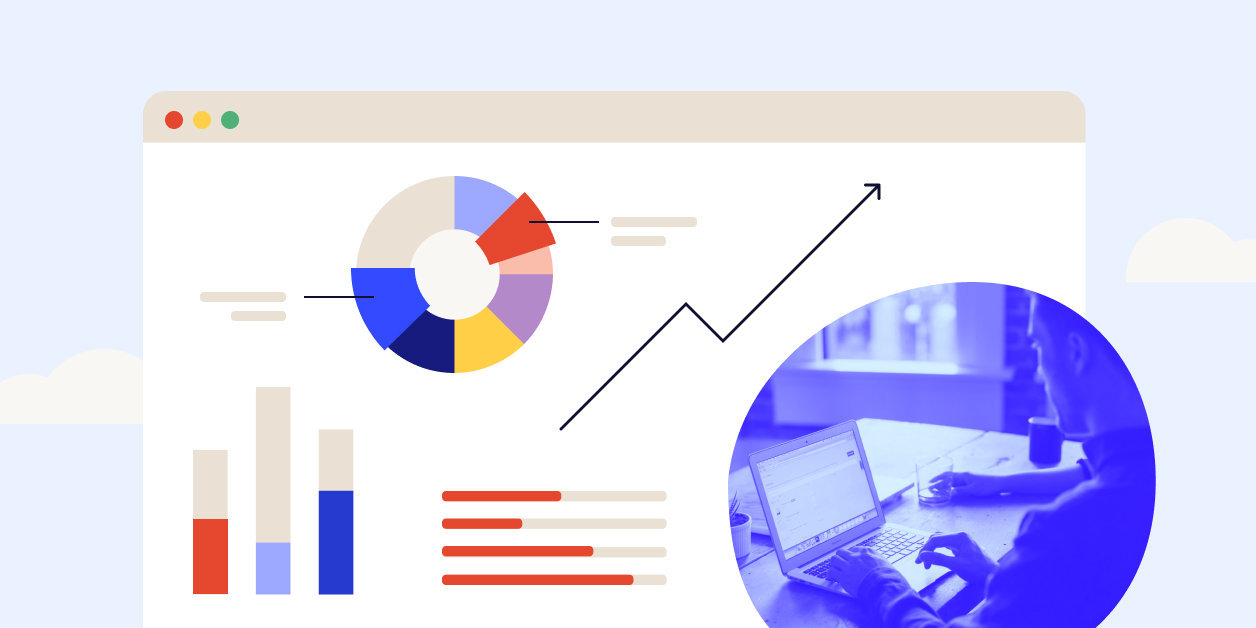 You spent so much time planning your event, selling tickets, and promoting it, and now it's finally over. But how do you know if the event was a success?
That's where analytics and reporting come in. With analytics in hand, you'll have concrete information to help you measure your event's success. Once you create your event report, you can bring that information into planning your next event, which will ultimately help to improve your future events.
Reporting and analytics are worth the effort: They can help you to be more organized and less stressed in the future. Who doesn't want that?!
Below, we'll walk through a few steps to help you get started with analytics and reporting for your events.
Why is reporting for events so important?
You want a successful event, and you want your future events to be successful, too. Creating reports for your events is an important step in measuring your event's success. Reporting can help you gather all of your data in one place, whether you're tracking ticket sales, attendance, or other metrics. By reviewing reports for your events, you'll be able to plan even more successful ones in the future.
With Event Tickets and Event Tickets Plus, you can also create tickets for your events and capture useful data to include in your reports.
Creating an event report
You can create an event report template to use for each event to highlight what went well, what could have gone better, and how you can overcome challenges in future events.
Running reports with The Events Calendar
If you're using The Events Calendar and Event Tickets , you can create reports and use your data to measure the success of your events. You can also collect attendee information for each of your ticket purchases, which can be enabled right in the Events Settings.
When you first create tickets, you can also add custom fields to capture additional information about your attendees by expanding the Attendee Information option. Finally, you can track your ticket sales and payments by hovering over the Orders tab where you edit your events.
What should I include in my report?
Great question! What you include in your report will depend on your goals for your event. It's a good idea to start by identifying your event's key performance indicators (KPIs). Here are some examples of metrics that you could track:
Attendance:
Total number of tickets available for your event
Number of tickets purchased
Number of tickets left unpurchased
Ticket types that were purchased (for example: vendors, VIP, attendees, press)
Budget:
How much of your budget came from sponsorships?
What was the revenue of ticket sales?
What were your expenses and overhead costs?
Total ROI (return on investment): Did your event make or lose money? By how much?
With Event Tickets, you can easily track all of your attendee data and keep it in one place by exporting it to a CSV file. That way you can place all of it right into your event report.
Putting event analytics to use
Now that you have your event report set up, you can make this a part of your regular event management workflow. If you'd like to take it a step further, you can use WordPress analytics to track your site analytics and get a sense of how users are interacting with your site. You can use that information to determine ways to improve your event and ticket pages.
Follow-up emails to attendees after an event can also provide valuable insight. These emails don't have to be complicated, but you should keep in mind that following up in a timely manner is beneficial for everyone: You want those good memories to be fresh in attendees' minds when they share their feedback.
Beyond event feedback, you can also send attendees a customer satisfaction survey to determine your NPS (Net Promoter Score), which is calculated by customers rating their likelihood of recommending your events or your company. This is a great tangible metric that allows you to keep a pulse on how people feel about your brand.
Pro tip: Our email marketing service, Promoter, makes it easy to manage event marketing and follow-up emails. With attendee lists in Promoter, you can easily check in with the people who attended an event.
Wrapping up
Now that you have a starting point to create a stellar event report, you can begin tracking your successes. So get back out there and start planning your next event!