Event Metrics: Measuring the Success of Your Events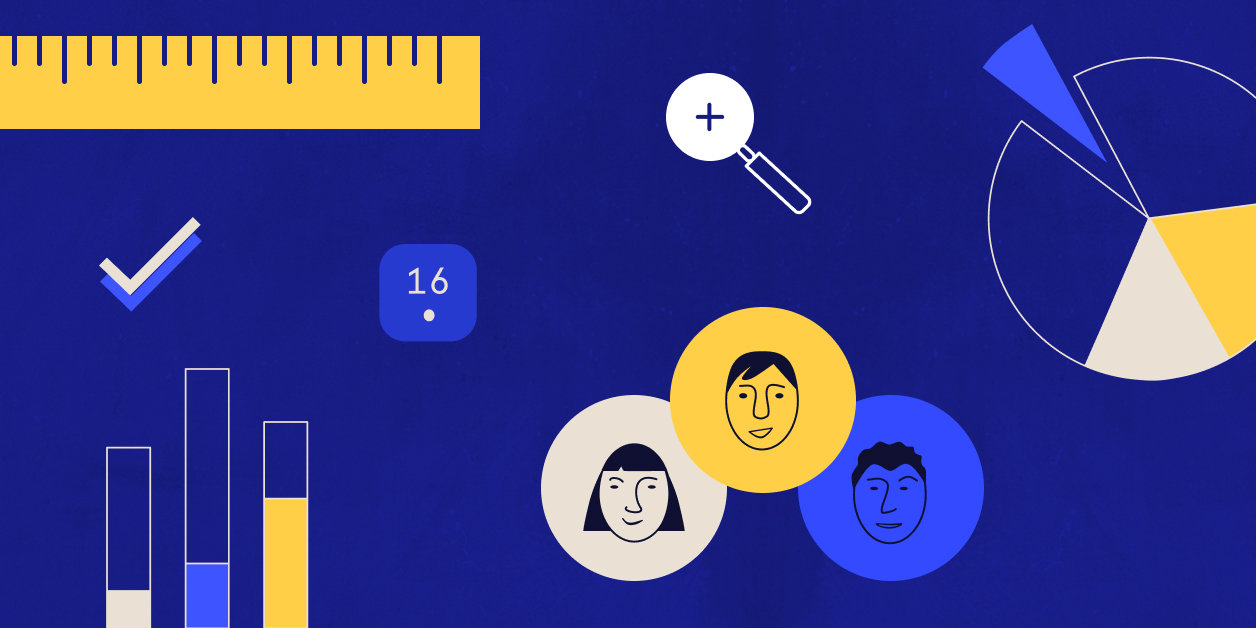 This post was updated on July 16, 2020.
Event metrics can help you justify your event strategy, evaluate ROI, and determine the ultimate success of your event goals and objectives. Crunching the numbers may not be quite as fun as hosting the event, but using the data is incredibly useful—and it's easier than you think!
Why you need to track your event metrics
It's simple: Hard numbers help you demonstrate the value of your event. After all, when the boss asks how your event went, simply saying "Great!" won't cut it. You need to back it up with data.
Event metrics help answer key questions, such as:
Did the investment pay off?

Are attendees taking the desired action, such as redeeming a coupon or posting about your organization on social media?

Which marketing channels helped you meet your goals?

Is it worth hosting the event again?
With these numbers in hand, you'll be able to confidently prove that your event was a hit by generating new leads, generating ROI, or meeting other targets.
Key metrics you should be tracking (and how to calculate them)
Revenue metrics
If generating revenue is the ultimate goal of your event, then these metrics are essential.
Net sales
If ticket sales are the revenue driver, calculating net sales is the easiest way to measure profit generated by your event.
Calculation: (total ticket sales revenue + on-site sales revenue*) – total event cost
*On-site sales revenue includes items sold at your event, such as branded merchandise, or donations collected for a non-profit.
Opportunity value
Events that target sales leads, especially in the B2B sector, need to measure how many attendees become marketing qualified leads (MQLs) and sales qualified leads (SQLs) to calculate the sales opportunity value generated by the event.
Calculation: (MQL leads x MQL value) + (SQL leads x SQL value)
Marketing metrics
Event marketing gets attendees in the door, so it's important to know which marketing channels generate the most interest and the highest conversion rate. When reviewing these metrics, attribution is key.
Tip: Use UTM parameters to help you easily track your marketing initiatives in Google Analytics.
Website traffic
When looking at traffic reports in Google Analytics, it's important to make sure you're looking at traffic specific to your marketing efforts, not just overall traffic on your site.
How: In Google Analytics, navigate to Acquisition > Campaigns > All Campaigns. Select a specific campaign name to see a breakdown of sources and mediums (marketing channel) that drove traffic to your site as a result of your online event marketing activities.
Conversions
When we talk about conversions for events, we're usually looking at attendee registrations. In other words, did the traffic we brought into the site result in event RSVPs or ticket purchases?
How: Google Analytics allows you to create conversion goals to measure the effectiveness of your marketing efforts. After you've created your goal, you'll be able to use the same campaign report mentioned above and select that goal from the conversions dropdown. Your conversion rate is automatically calculated and displayed.
Channel effectiveness (ROI)
After looking at your traffic and conversion reports, you'll be able to calculate the ROI of each marketing channel.
Calculation (for each channel): (total conversions / total marketing spend)
Attendee metrics
Since attendees are the core of every event, it's important to track metrics for them, too.
Registration trends
Timing is a big part of any event marketing strategy. Understanding when people register for an event allows you to adjust your marketing plan to focus on peak opportunity windows, such as early bird promotions or last-minute ticket releases.
Attrition
Attrition is the number of people that registered for your event but didn't show up. It's an incredibly important metric when it comes to your event budget. If you know your events have a 10% average attrition rate, for example, you can save money by adjusting catering orders at future events.
Calculation: 1 – (total registrations / total attendees)
Tip: If you're using Event Tickets Plus, you can use the Attendee Report to quickly compare total attendee check-ins to total tickets issued.
Attendee engagement & satisfaction
Yes, it's possible to quantify this! A few popular options:
Number of social mentions and interactions

Social sentiment – total positive, neutral, and negative posts

Net Promoter Score

– how likely attendees are to recommend your event

Post-event

survey results

Number of repeat attendees and/or community growth
Wrapping up
It's important to measure event metrics, no matter which industry you're in. Metrics empower you to quantitatively measure your event's success, demonstrate tangible value, and validate your overall event marketing strategy.