4 Church Website Designs that Inspire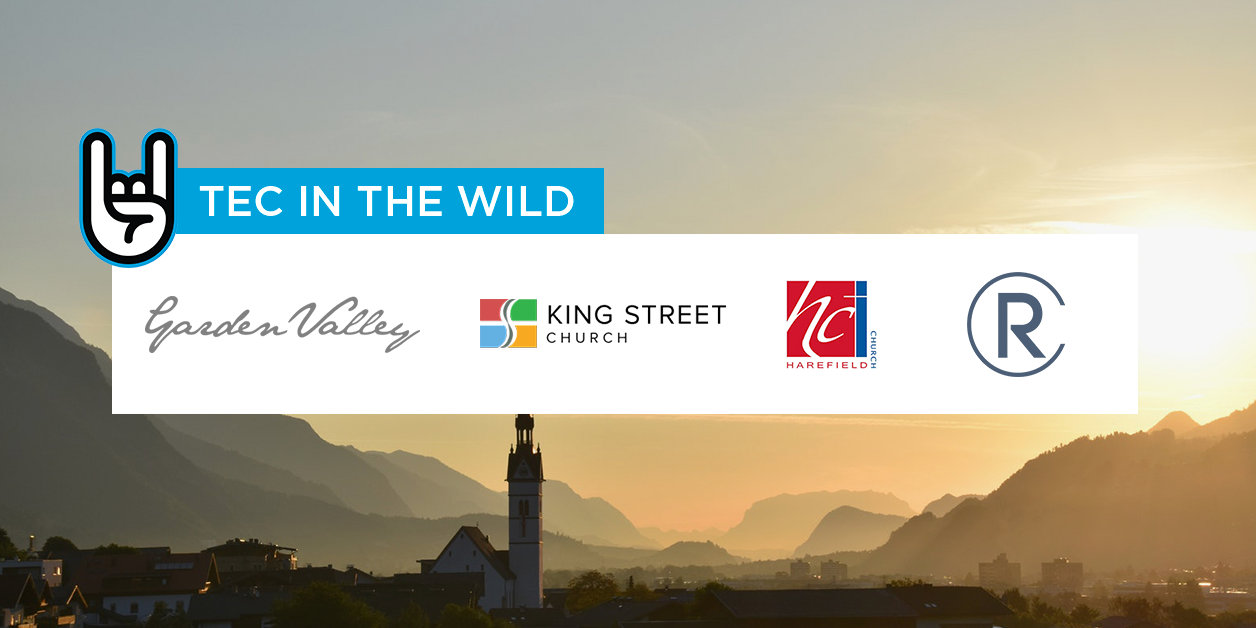 A church's business is to inspire, so it's critical for a church website to have an inspiring design. Church websites fail to excite their visitors, and often struggle to communicate key information to their congregation because they are missing inspirational designs.
The churches we've selected below, have given their websites a fresh and lively feel by mobilizing key design concepts to portray their brand.
Garden Valley Church
Every page of The Garden Valley Church website is clean and elegantly designed. A quick change in colors was all that was needed to perfectly blend the default format of The Events Calendar with the site's own simple styles.
Garden Valley Church has stayed true to their branding in every facet of their site. So you'll find their soothing green and gray color scheme featured on each page, for example. You'll also notice a simple but effective treatment of images on the site: almost all of the images are simple in terms of their composition, and have a slight fade effect and blue overlay applied to them. This style—and the consistency with which it's applied—helps cohere the design and conveys a relaxed and uncomplicated mood.
Rock Church Now
For an alternative approach, check out the beautiful Rock Church Now homepage.
This church website has a unique brand, which they've committed to across their site. With a dark, artistic, rock and roll vibe, the site portrays their message that you don't have to dress in your Sunday best to be close to God.
The modern, edgy style of their brand can also be seen on the "Our Beliefs" page, where a mood-inspiring header image precedes clean and simple text in a boxy, statement font.
Their church event page is clean and simple. So each event has a featured image, and each image contains graphic text for consistency.
Harefield Church
Harefield Church uses high quality, original images to make an emotional connection with their site visitors. On their homepage, you'll find a moving video loop featuring special moments from their church events that are sure to make an impact. Throughout their website, they've featured images of their own congregation in action, which provides an extra layer of authenticity.
On their calendar page, you'll see each event is accompanied by a bright, clear image. So a visitor who is browsing the page can easily get an idea the purpose and tone of the event by looking at the images.
King Street Church
The King Street Church website features beautiful header images which match the content and images of each individual page, giving the whole site a very sleek look.
On their sermon page, the header graphic is composed of the same colors as the featured images for each sermon. A thick, black filter bar divides the two, and polishes off the page.
Their events page features a colorful shot of their church as an attention-grabbing header. Underneath, the list view of church events is straightforward and clean, with simple customizations to give it a nice, finished touch.
Are you building or revamping a website for your church? Our complete package of calendar tools for churches offers easy solutions to all your event management needs.