Featured Calendar: More Life, Less House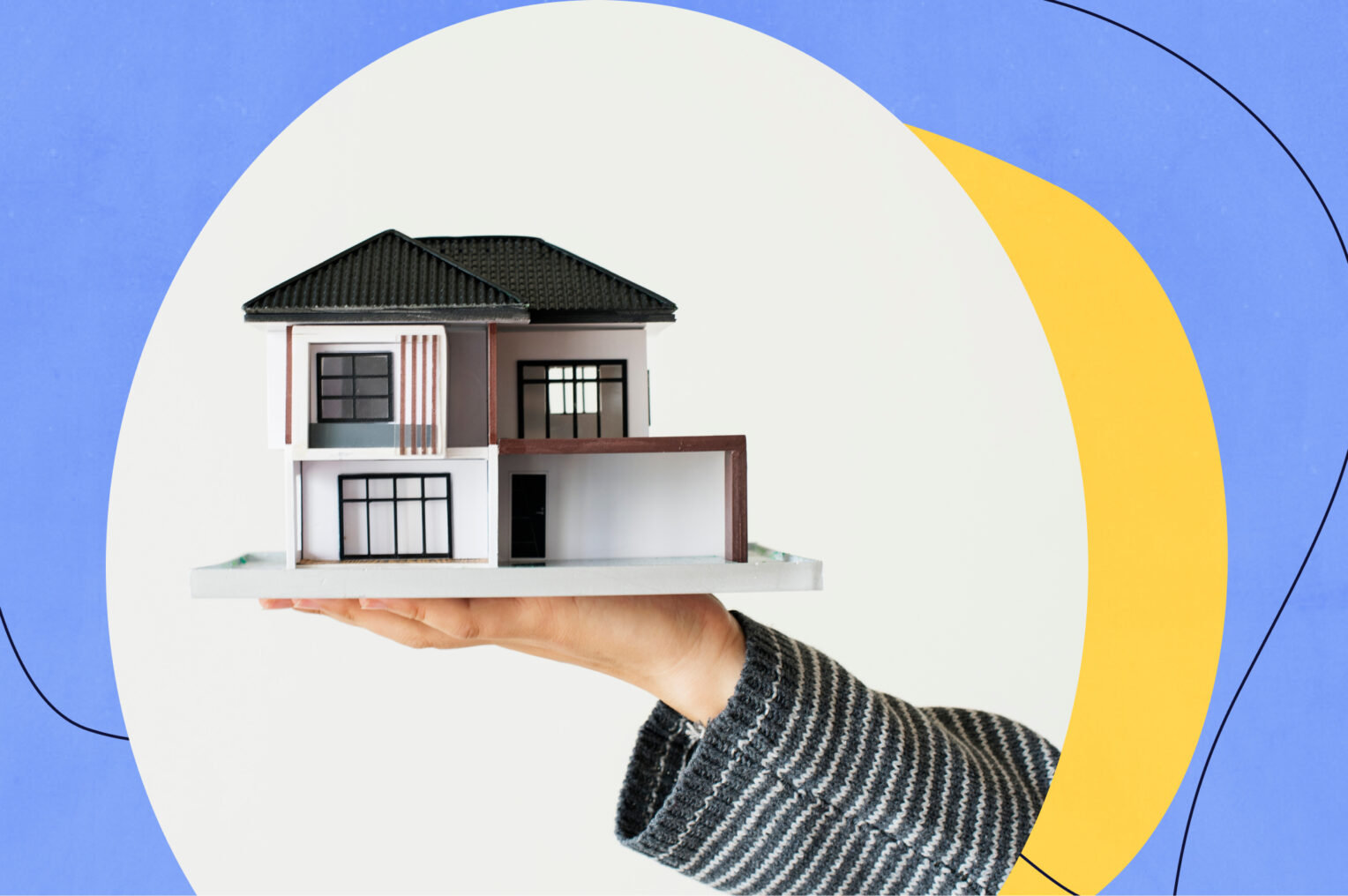 If you've ever dreamed of owning a tiny home, you're certainly not alone. In fact, the pandemic alone has caused this trend to skyrocket over the past year and people want to know all about this kind of lifestyle. That's where More Life, Less House's WordPress site comes in.
They've built an entire website around the idea of tiny homes, packed with blog post how-tos and events that they host around the country to educate consumers on how to embody this ethos—and it's no small feat.
Below, we'll take you through all of the ins and outs of this website. But don't be fooled by its size, because it certainly packs a punch.
The homepage
More Life, Less House keeps it simple on the homepage. You'll find a featured blog post in the header alongside an informative blurb detailing what they do. Underneath the header is the blog feed with recent articles. And in the navigation bar, they've readily added a link to their Events page.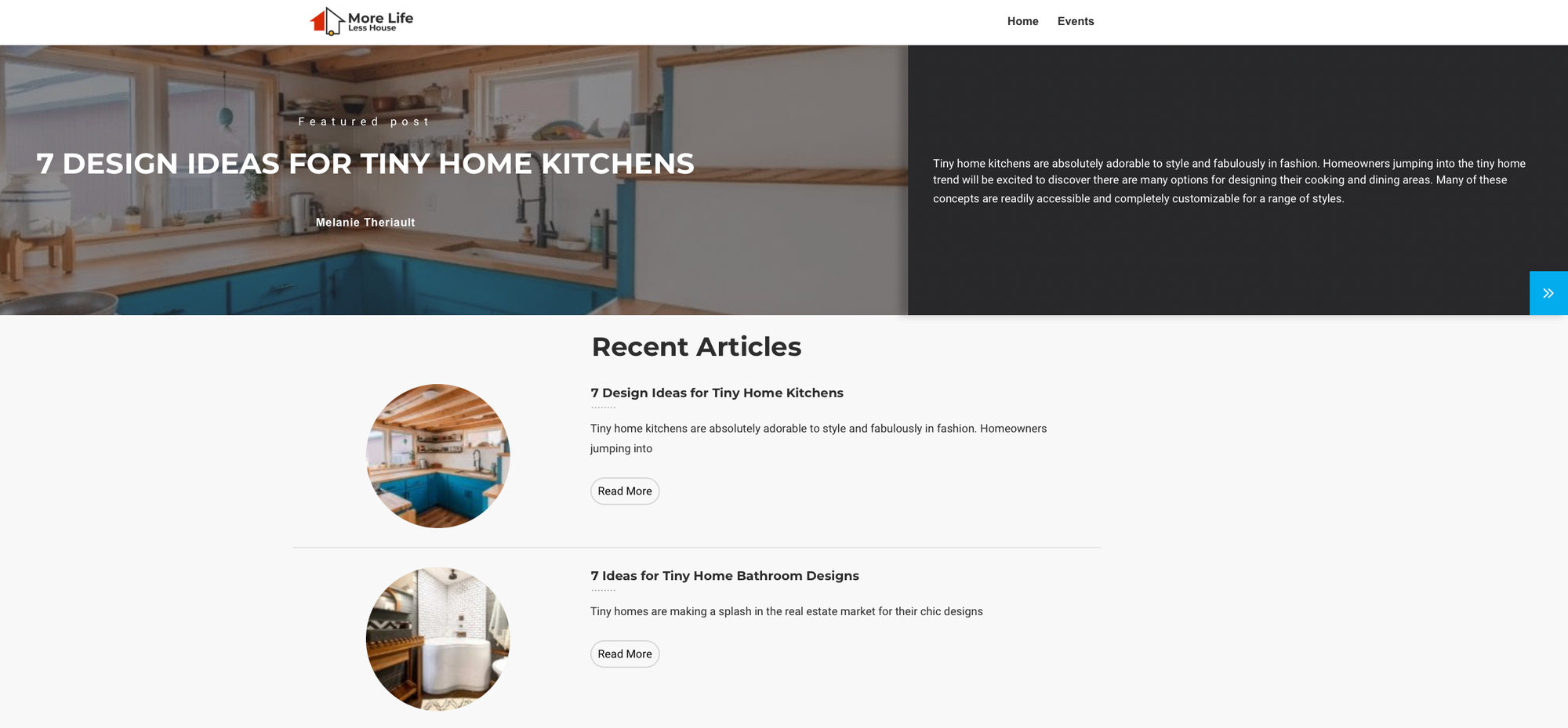 The calendar
The main calendar page uses both The Events Calendar and Events Calendar Pro to include upcoming single and recurring events.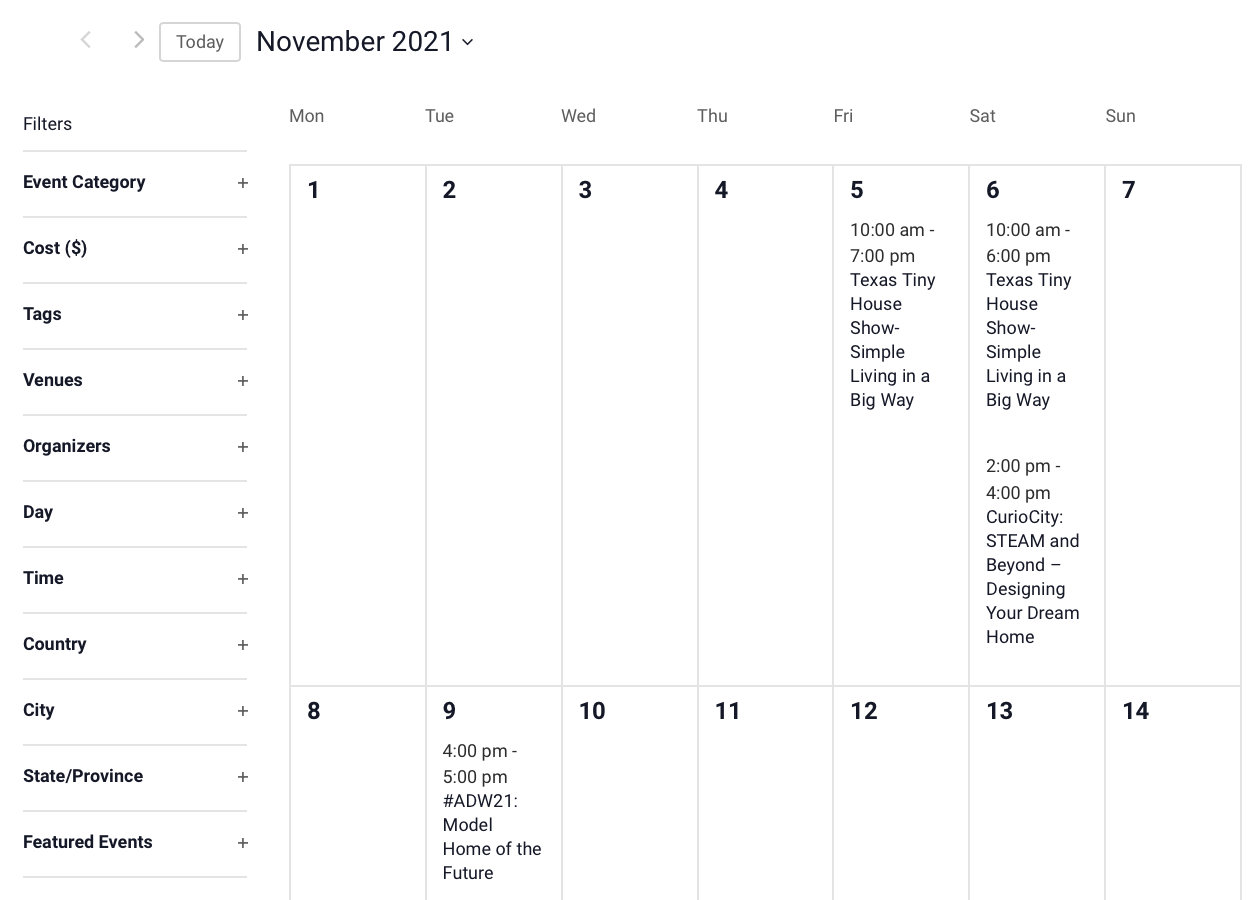 You can view the calendar in month, list, or day views. Another great feature is the addition of Filter Bar to allow site visitors to conveniently narrow down their event search. Because they offer events all across the United States, it's a terrific approach to make the calendar more user-friendly.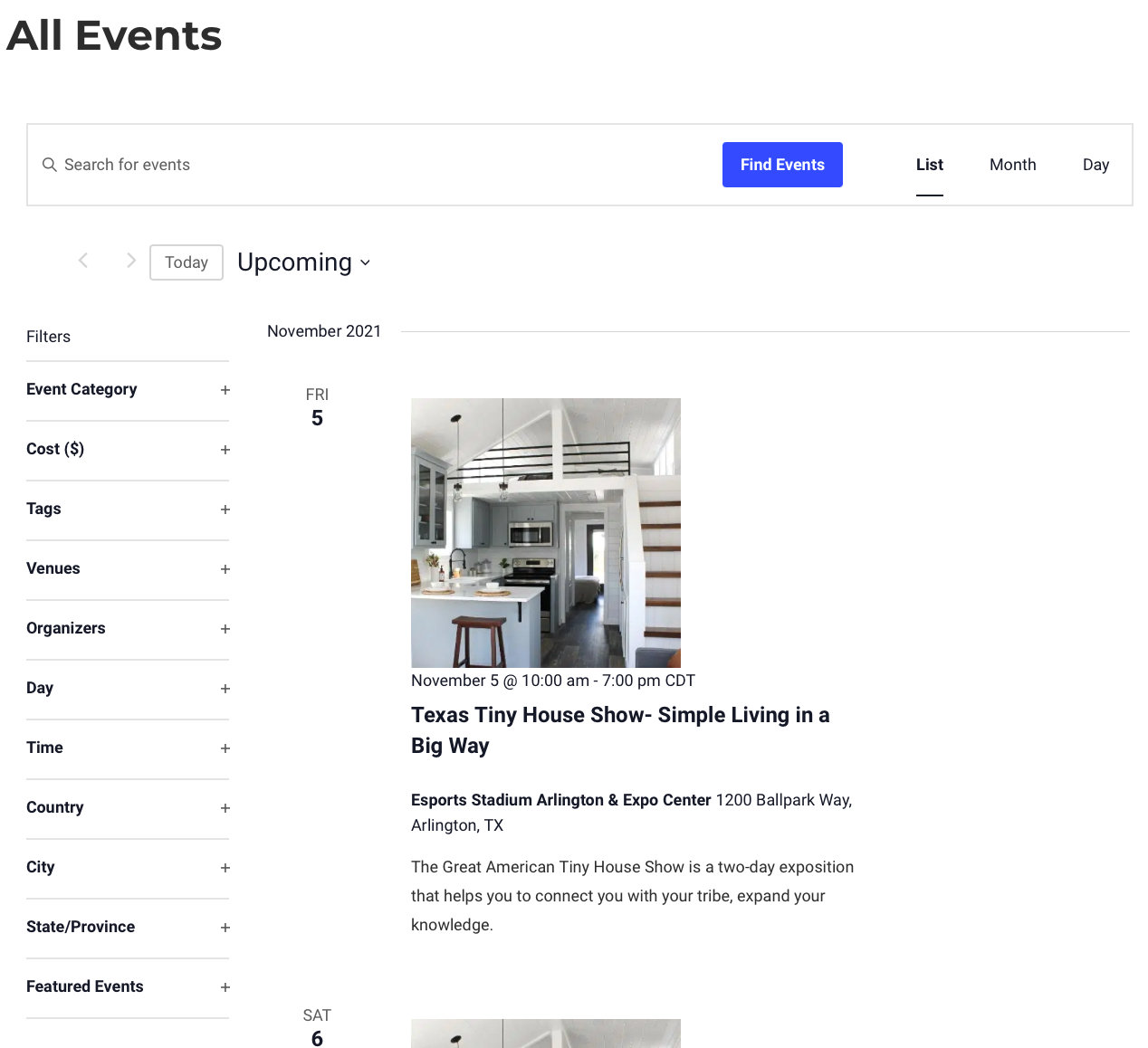 The event page
More Life, Less House really shines on their single event pages. Just like the rest of their WordPress site, they remain uncomplicated in their approach, which works perfectly with their overall brand. To that point, on the event page, you'll see all of the information you need about events, without getting too bogged down by any extraneous details or overly loud styling.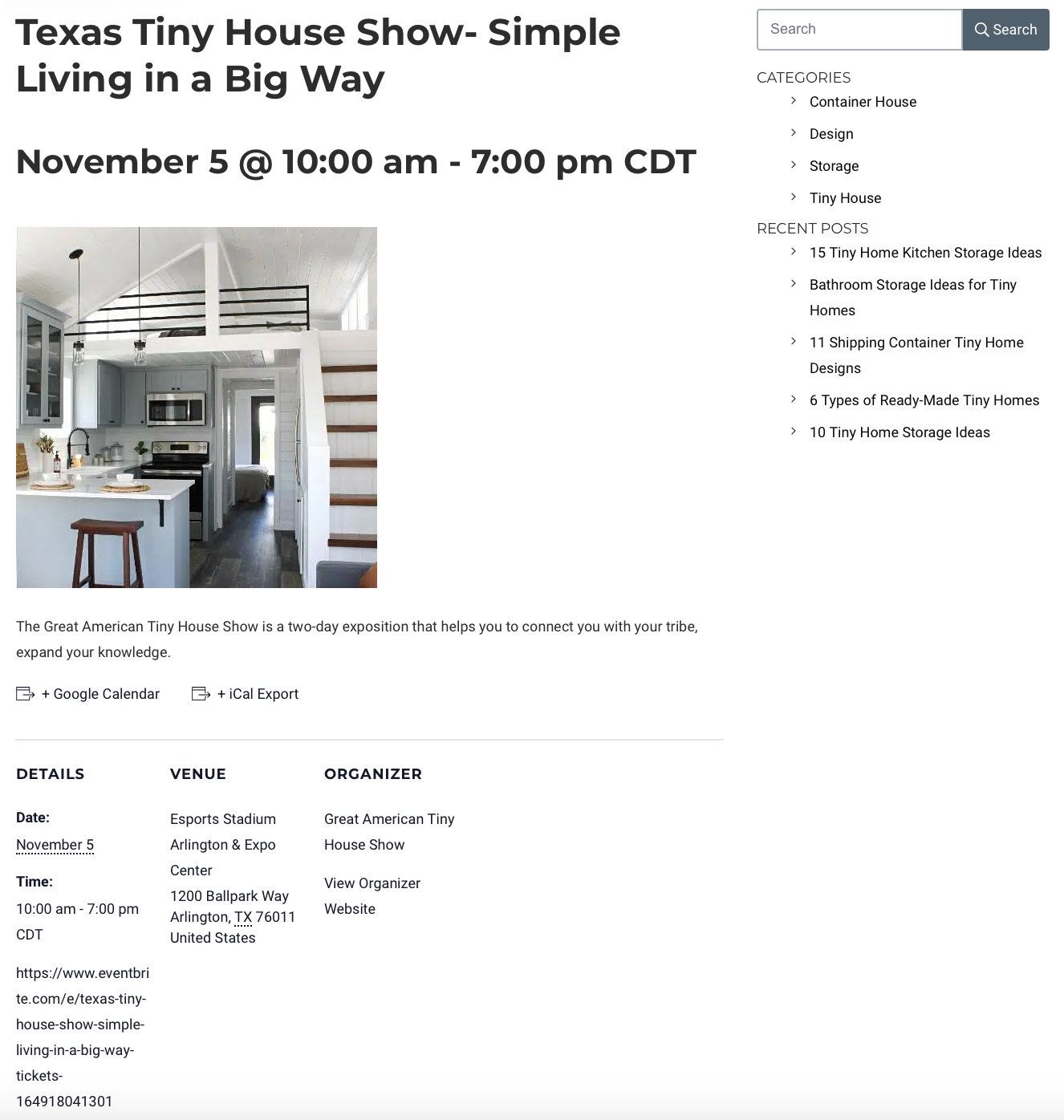 Usability is always at the forefront of their minds, with a search bar in the sidebar, along with categories and recent posts to navigate towards. Lastly, you'll notice that they've updated the plugin to the most recent version, which includes the single event redesign. This makes the event details appear crisp, clean, and easy to read.
A small, mighty WordPress site 💪
More Life, Less House has designed an effortless yet informative website in their respective niche, and you can too! What you don't see is that they're also using Event Aggregator to effortlessly import events from any number of sources. With Event Aggregator, feel free to set it and forget it with scheduled imports, create one-time imports, and fill your calendar with events from Meetup, Eventbrite, iCal, Google Calendar, and more.
There's so much more to discover with The Events Calendar. Check out our demo site or even request one to see for yourself what our plugins can do for your business.