Selling Eventbrite Tickets on Your WordPress Website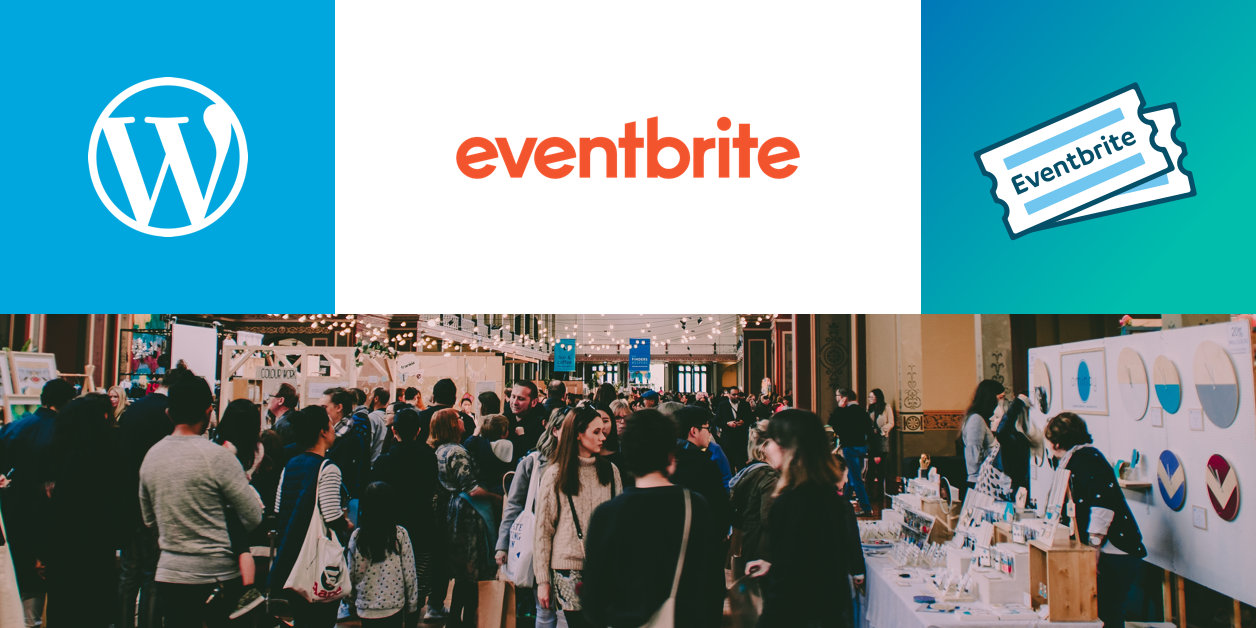 Your website lives on WordPress, but your ticket sales live on Eventbrite. You love using your own site to promote your events, but the manual effort to maintain event info in two places is a total drag (and a total time drain).
Luckily, there are ways to streamline your event promotions and ticket sales across both sites. By integrating your Eventbrite tickets with your WordPress site, you can save time, optimize for conversions, and sell more tickets to your events.
Why Sell Eventbrite Tickets on Your WordPress Site?
If you're already using Eventbrite.com, you know it's a powerful tool. By harnessing that power on your website, you can take your ticket-selling game to the next level.
Bringing Eventbrite ticketing over to WordPress has immediate benefits. For starters, keeping people on your site helps reduce cart abandonment. It also makes it easy to showcase related content and other events that might interest your attendees. Plus, it makes sense to take advantage of the built-in audience you already have on your website—why move your visitors to another platform if you don't have to?
With WordPress, you're not limited to promoting your ticket sales on a single event page. You can use social widgets to encourage sharing, showcase events in your sidebar, or incorporate photos and videos to illustrate your event when users go to buy tickets. Even Eventbrite recommends using a WordPress site to gather leads and experiment with A/B testing to see what's working (or what's not) for ticket sales.
Streamline Your Eventbrite Ticket Sales
If you're reading this post, it's probably for one of two reasons: You're creating events on Eventbrite and then manually entering them into your calendar or you're taking extra time to embed a code for each event onto your site.
Sound familiar? We feel your pain. Luckily, you can avoid those clunky processes with the help of tools that make this stuff way easier. (Bonus: they also save you tons of time.)
With Eventbrite Tickets you can manage your entire event—including ticket sales—right from your WordPress admin. Create events, choose your payment options (fixed, donation, or free), hit publish, et voilá: events (and tickets) populate on your WordPress site and in your Eventbrite account at the same time!
Even better? Ticket availability numbers will automatically update on your site and show a "Sold Out!" message when the event reaches capacity.
If you've already created events (and tickets) on Eventbrite.com, don't worry—you won't have to re-enter the data all over again. Just head over to Events → Import in your WordPress admin and select Eventbrite as the import origin. From there, you can schedule automatic Eventbrite imports or run them manually as needed.
More Tips to Increase Ticket Sales
Now that you've streamlined your event ticketing and saved yourself a bunch hassle, why not use that newly freed-up time to brush up on some ticket selling best practices?
Here are some steps you can take right now to help boost ticket sales:
Optimize your meta title and description. If you're already writing keyword-driven meta descriptions for your web pages, apply the same practice to your events. By optimizing metadata, you'll help search engines pick up your events. WordPress plugins like Yoast make it super easy to write your own meta title and description right from the event post editor.
Organize event categories. Help your visitors find the events that most interest them! For even more specificity, use hierarchical event categories to create subcategories under "parent" topics. For example, if you run a craft shop that offers classes, instead of just organizing events by broad categories like "Yarn Crafts" and "Jewelry Making," add subcategories like "Crocheting" or "Beaded Jewelry" under the parent category.
Use widgets, oEmbeds, and shortcodes. Showcase upcoming events beyond the calendar page by highlighting them in different places across your website. WordPress's built-in oEmbed to easily display single events on posts or pages. Shortcodes and widgets (like the ones available in The Events Calendar and Events Calendar PRO) give you even greater flexibility to feature specific upcoming events, featured venues, countdown timers, and more throughout your site.
Tip: Interested in selling your tickets directly? Event Tickets Plus lets you take ticket sales into your own hands—no extra processing fees and no third-party websites required.
Go Forth, Be Awesome, and Sell More Tickets!
Selling more tickets with less overhead and hassle = the goal. In that spirit, we're here to help you work smarter (and not harder!) to promote your events across Eventbrite and WordPress.
(And if you're looking for other solutions to simplify ticket sales and event marketing, check out the rest of our line of WordPress event management tools.)
For more eCommerce tips and other news from The Events Calendar, sign up for our monthly newsletter.