Events Calendar User Survey Winners!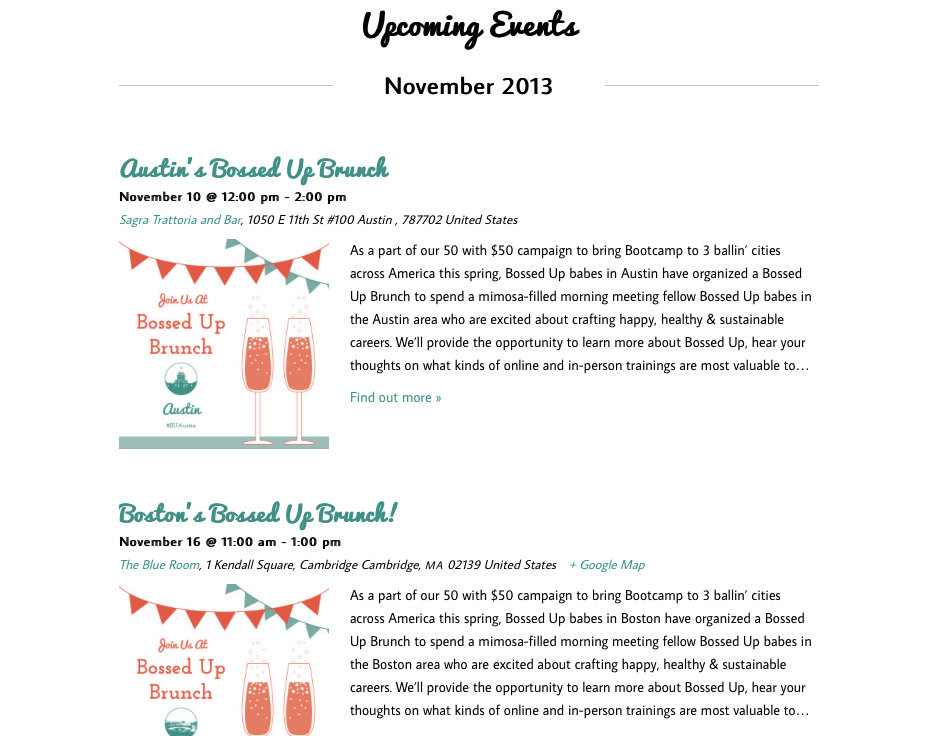 Recently we revamped our user survey for those who purchased our Events Calendar PRO plugin. To encourage people to participate we Tweeted out the link to the new survey. When we launched the last user survey, however, we promised to give a few lucky winners a personal license for ALL of our plugins plus a year of support, upon the closing of that survey. Well friends, the last survey has officially closed and it's time to make good on our promise. Here are the winners!
Or find them on Facebook and Twitter!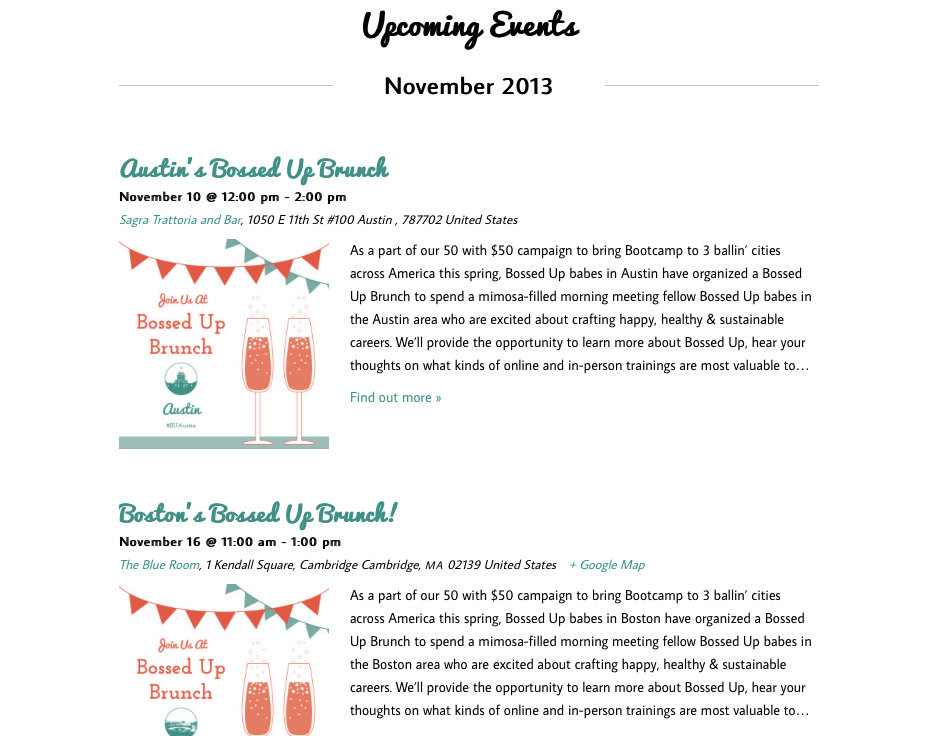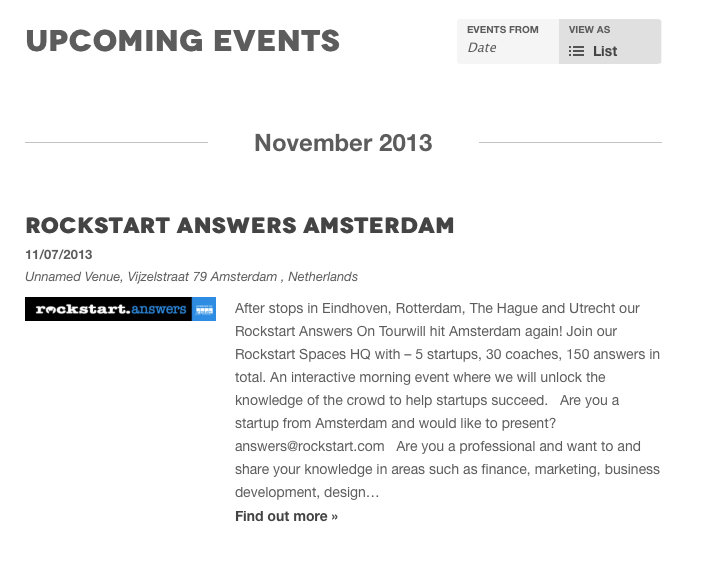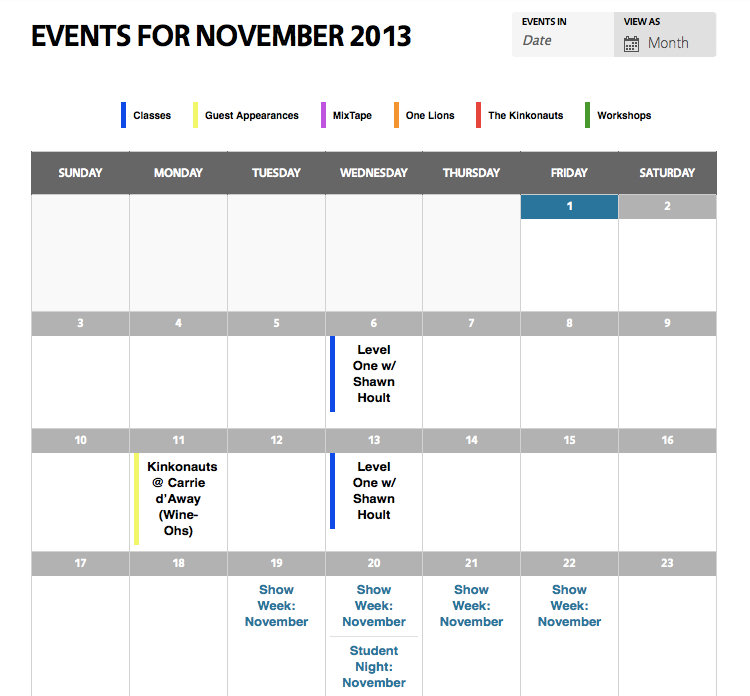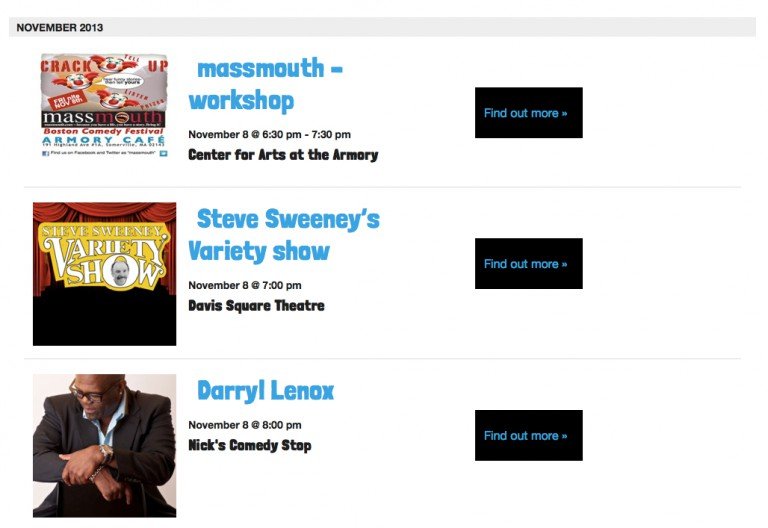 What Did We Learn From Our Survey?
Asking folks to fill out a survey is pretty pointless unless you sit down and analyze the data, right? So we thought we'd take a minute and share some of the insights gained from all of the fine folks who donated a few minutes of their time.

60% of those who took the survey are minimally able to hack the plugin code. This means that a majority can hack and customize our plugins to their specific needs and contexts. This is great because it allows us to turn around and showcase the awesome, unique and creative work you are doing with our plugins, while also providing great support to our customers who are not so comfortable hacking code. In our next survey we tried different wording to see if that would affect the outcome.

This is so cool! 67% of those surveyed said they used the free Events Calendar prior to their purchase of the PRO version. It's encouraging to know that when you give away a plugin you really aren't losing business. In fact, our free version is driving people to the PRO version. There are many companies who would never dream of offering their products for free. Our experience plus these results show us that making your products accessible to anyone by removing the barrier of cost can in fact be a boon to your business.

This question provided some interesting results. We were expecting the typical calendar to be centered around one venue. A yoga studio. A church. A restaurant. Based on the responses here we can see that 84% of our surveyed users are using Events Calendar PRO to manage events for multiple venues. 84%! That's a huge amount of our users that rely on Events Calendar PRO to organize their venues and events in an accessible manner. Understanding how our users implement PRO is incredibly valuable information for our support team and for our devs as we seek to improve the functionality of PRO now and in the future.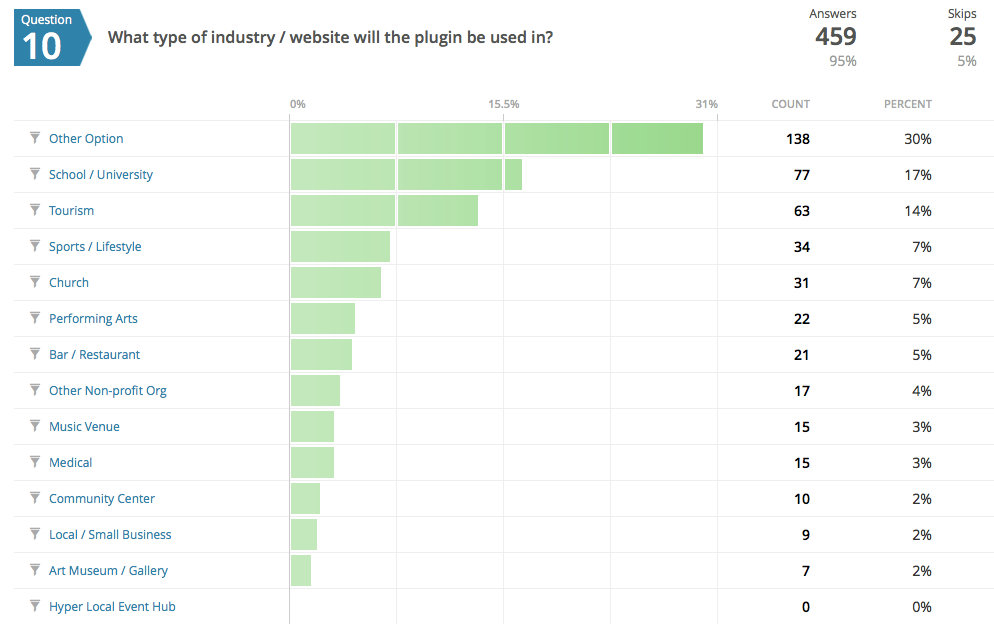 Having 'other' as the top response showed us both the diversity of our users, and our inability to create good categories. Despite this we are still able to gather some useful information on the types of industries Events Calendar PRO is being used in. Knowing what industries a majority of our users are coming from allows us to provide more accurate and helpful showcases and use cases on our blog. We also learned from the top response to this question that we have to provide more options.
For example we learned that the 'church' category needs to be expanded to 'religious organization' to ensure that folks of different faiths were included. We had tons of "synagog" and "mosque" in other. We also saw lots of wineries and health and wellness organizations listed under the 'other' category. Now that we know this we can implement this change on our next survey and gather more accurate user data.
Thanks to all of you who took the time to fill out this survey and congrats to the winners!