How to Secure Your WordPress Site the Easy Way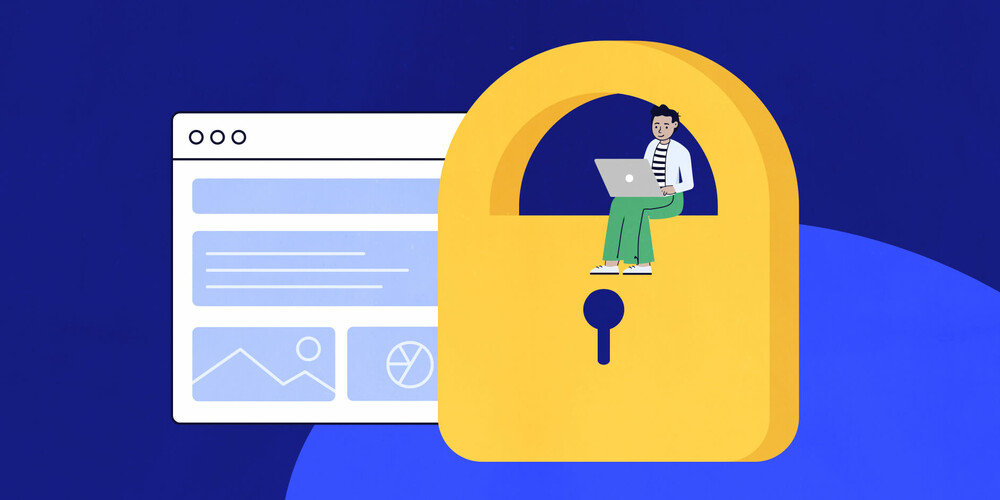 If website security hasn't been high on your business priority list, it certainly should be. Websites are being hacked on a daily basis, resulting in downtime which in turn leads to loss of revenue. Although it may seem unfair, a hacked website often results in loss of trust from customers and even potential blacklisting by Google. A recent study found that approximately 30,000 websites are hacked every day. With this in mind, taking the necessary precautions to safeguard your site from hackers and malware attacks must be a top priority.
Before diving in, it's important to first understand the vulnerabilities that may be leaving your website open to hackers. Vulnerabilities are flaws or weaknesses that exist within a web application. Since your website interacts with many users across multiple networks, it becomes more vulnerable to hackers. Particularly with WordPress, the wide range of themes and plugins freely available lead to even greater chances of exploitation.
Note: See a list of current vulnerabilities and the recommended actions in iThemes' WordPress Vulnerability Report. 
Although it may seem daunting to add an extra step to your website maintenance workflow, protecting your site is often simpler than you think. There are easy options available specifically for WordPress when it comes to website security solutions. Below, we'll break down what you can do to start protecting your website today.
Start securing your WordPress site now
Now that you're ready to start protecting your website from cyberhackers, you can begin with taking the first steps including keeping your WordPress version and plugins up to date, using strong passwords, and enabling 2-factor authentication. Although these are great ways to get started, maintaining all the recommended security activities over time can prove difficult.
Instead, you can use a plugin to take care of all the major tasks that will keep your website secure. We recommend the free iThemes Security plugin to protect your site from vulnerabilities. Full disclosure: iThemes is one of our sister brands under StellarWP, which is the new home to Liquid Web's eCommerce products and services. But with over a million active installs, we fully believe that this top-ranked WP security plugin provides you with everything you need to keep your site safe and secure.
iThemes Security works by blocking users with too many failed login attempts from your site and increases the security of your passwords and other vital information. It also scans your website to instantly report where vulnerabilities exist and fixes them in the process. iThemes Security also automatically creates backups of your WordPress database to get you back online quickly in the event of an attack.
Take security to the next level with iThemes Security Pro
With iThemes Security Pro, you'll have access to even more features to keep your site locked down. Pro features include two-factor authentication, malware scan scheduling, and an automatic Google ReCaptcha to protect your site against scammers.
The Security Dashboard feature allows you to see all your WordPress website's security activity stats all in one place. This lets you keep track of everything going on when you are away from your website, including site scans, banned users, and brute force attacks. Though the setup is simple, iThemes also provides premium support for Pro users to help ensure your plugin continues to work optimally.
Keep your WordPress site secure 24/7
As you can see, keeping your website safe is critical and the best part is that it's simple to get started. You can safeguard your website automatically with a single plugin, and avoid adding another item to your to-do list. You have enough on your plate; let iThemes Security secure your website for you.