WordPress Webex Integration with The Events Calendar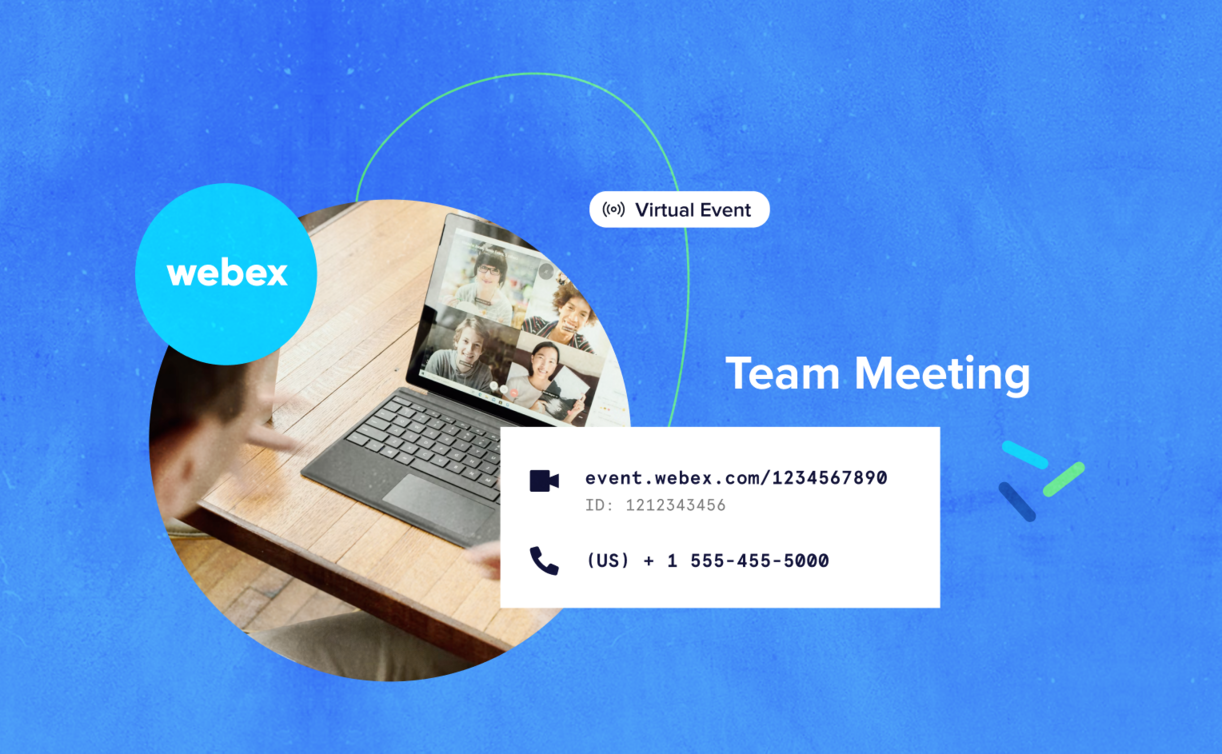 You asked for it, and now it's finally here! We're so excited to announce that the most recent update of our Virtual Events plugin comes standard with a Webex integration. With this powerful combination, you can easily connect to your Webex account, generate Webex meetings, and add your existing Webex meetings all from the WordPress Dashboard.
Let's take a look at how it all comes together with Webex ✨
Connecting to Webex is only a few clicks away
Once you have Virtual Events installed and activated on your WordPress site, head over to Events Settings > Integrations and look for the Webex section. From there, click on Add Webex Account and follow the prompts to connect to your established Webex account.

Now, go to Add Event and scroll down to Configure Virtual Event. In the Add Video dropdown, you'll see the Webex Account option. Here, you can generate a new Webex meeting directly from the WordPress backend. You also have the option to add meetings that you already created in Webex via the Smart URL video field.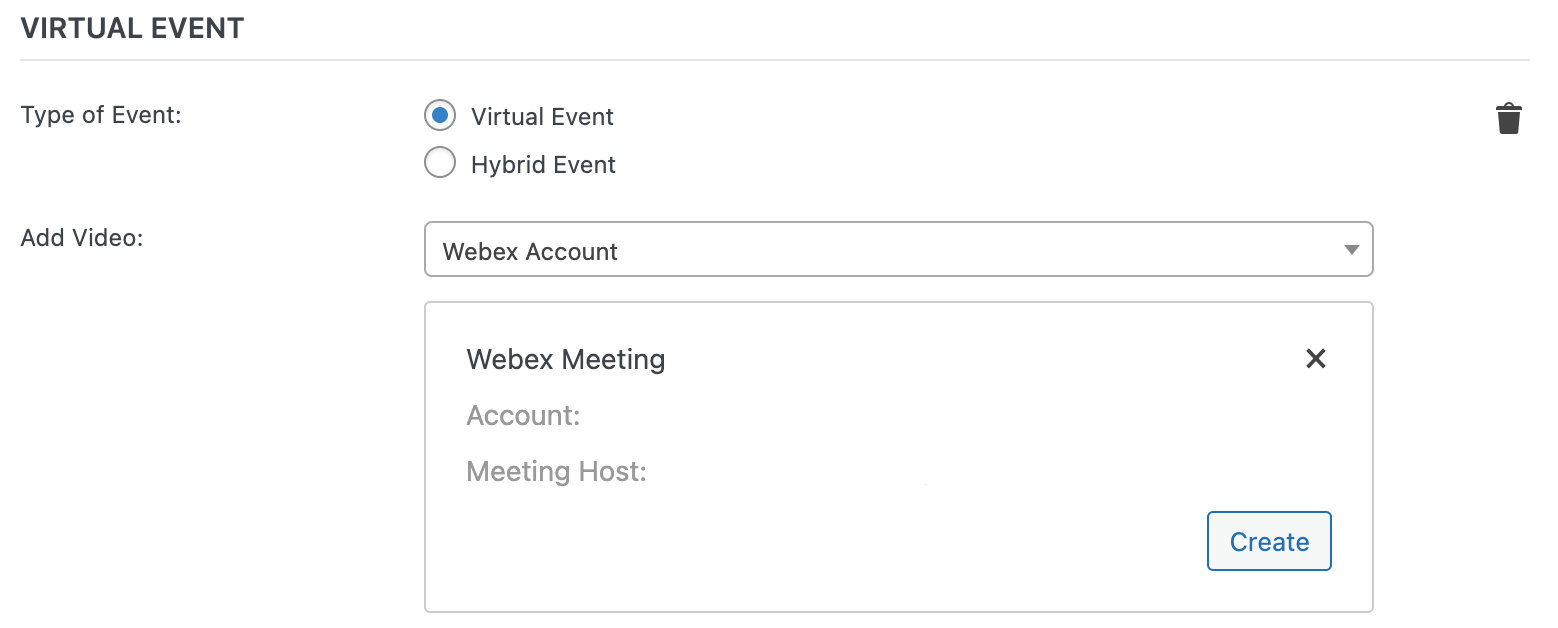 For more information on connecting to Webex, check out our Knowledgebase article or watch our YouTube video tutorial:
Stay organized with all of your virtual meetings in one place
Once you've set up the Webex integration, you'll be able to manage all of your upcoming meetings in one convenient place. Even better, you can add all of your other meetings and webinars to WordPress as well. This will ensure that you don't miss a beat, regardless of what platform you'd like to use to host your next event.
Virtual Events also integrates with Zoom meetings and webinars and the setup process is exactly the same! Plus, we also have Facebook Live and YouTube Live integrations as well. As we've all seen over the past few years, virtual events aren't going away anytime soon (or ever), so we might as well embrace the change!
We're constantly working on additions to the Virtual Events plugin, including more integrations and features, so stay tuned to see what we've got up our sleeves next.