How to Engage Attendees After Your Event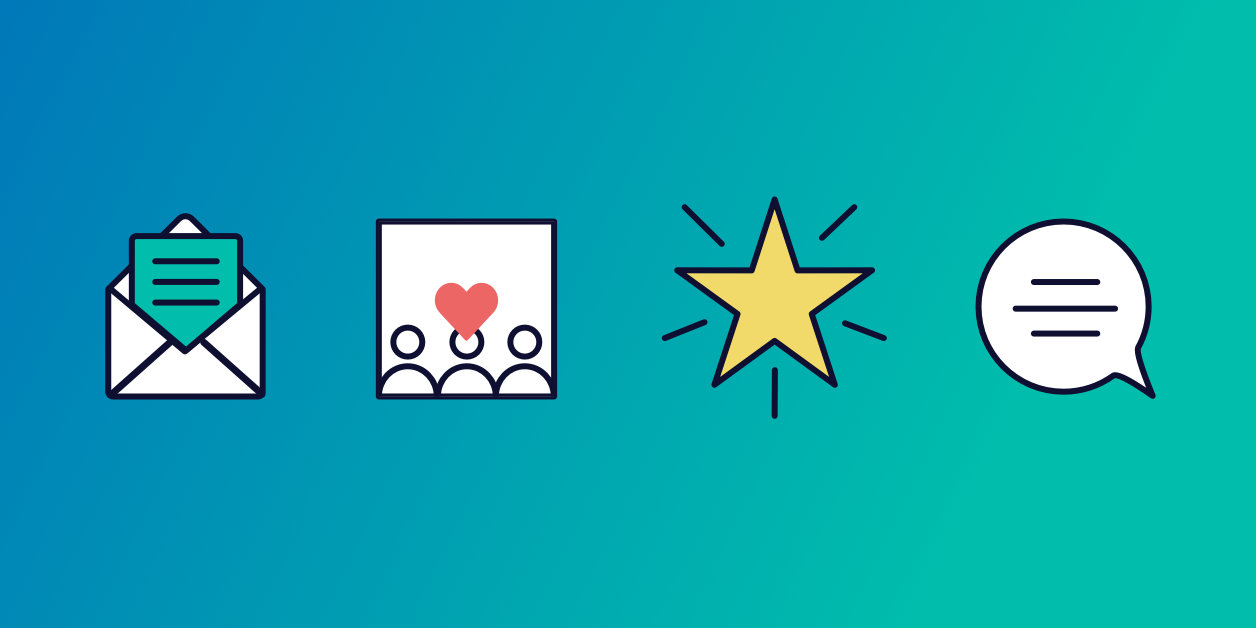 Just because an event has ended doesn't mean your job is done. Below, we've outlined a handy list of actionable things you can do to engage attendees after the event.
Why bother? Well, if you skip out on connecting with attendees after the event, you'll sacrifice a valuable opportunity to engage with your attendees, build loyalty, and even drum up excitement for your next event. A little bit of follow-up can go a long way, and it doesn't need to require a ton of effort on your part—just some advance planning to ensure you hit all of the important touchpoints.
Wondering where to start? We've got you covered. Here are four tips on how to keep attendees engaged after the event:
Send a thank-you email
That childhood lesson to always say "thank you" also applies to good event management. For event managers, saying thanks isn't just the polite thing to do—it also makes good business sense. Thank-you emails enjoy a surprisingly high open rate of around 42 percent, according to data cited by Eventbrite. A thank-you email to your attendees adds a personal touch that can also help show the human side of your brand. Always send a thank-you email to keep attendees engaged with your brand even after they return home.
Pro tip:
With
Promoter
, you can automate your email touchpoints and easily schedule emails at every stage of your event lifecycle, from new event announcements to post-event follow-up.
Share photos, videos, quotes and other content from your event
If your thank-you email is looking sparse, liven it up by including a link to event photos, video clips, or quotes from attendees. People love to spot themselves in photos, so be sure to post your red carpet pics and candid shots from the event across social media. Photos, videos, and testimonials that convey the spirit of the event are also excellent tools for generating a little bit of healthy FOMO among the people who couldn't make it to your event; after they see what they missed out on, you can be sure they won't miss the next one.
Offer exclusive pre-registration perks for attendees
Give your attendees the VIP treatment at your next event. This is another way to show gratitude, and it also can build loyalty for your brand and your events. Offer perks to recent attendees who register early for your next event. Discounts are always enticing, but so are upgraded ticket tiers and special access that's only available to recent attendees.
Timing is key here: Don't bombard attendees with an aggressive sales pitch for your next soiree before your current event is even over, but don't wait *too* long to start the conversation about your next event. Encourage people to register for upcoming events while the great experience at your last event is still fresh in their minds.
Gather feedback and find ways to improve
Your attendees are a treasure trove of valuable data. Don't miss the chance to ask them for feedback on your latest event: Ask them to fill out an exit survey before they leave the event, send an email with a survey link a day or two later, or try a combination of both tactics.
Ask attendees for their honest opinions about the food, music, venue, programming, and anything else that can help you plan an even better event the next time around. Everyone has an opinion, and by asking for your attendees' two cents, you'll demonstrate that you value theirs. Plus, the feedback you gather can provide inspiration and help you tweak your upcoming events, which will translate into even more happy eventgoers in the future.
---
Looking for more ways to streamline your event management to-do list? We've got your back with a full suite of products that help you make the most of your events.