What's New with Promoter
We've been busy bees since we launched Promoter earlier this year. In case you're catching up, Promoter is a new communication solution for events and the people who run them (hey, that's you!). With Promoter, you can connect with your community via email through every stage of your event, bolster event attendance, and manage notifications more efficiently than ever.
Get Promoter Now
What's new with Promoter?
Shortcuts get an update!
Wouldn't it be handy to have pre-written messages for common attendee communications? Yep, Promoter has those built in with handy shortcuts so you can automatically schedule emails to go out for common event touchpoints.
Here's what that means in a concrete example: Let's say you want to make sure people don't flake at your event. By simply adding the "Event Reminder" shortcut to your event, Promoter will automatically send a reminder email two days before the event.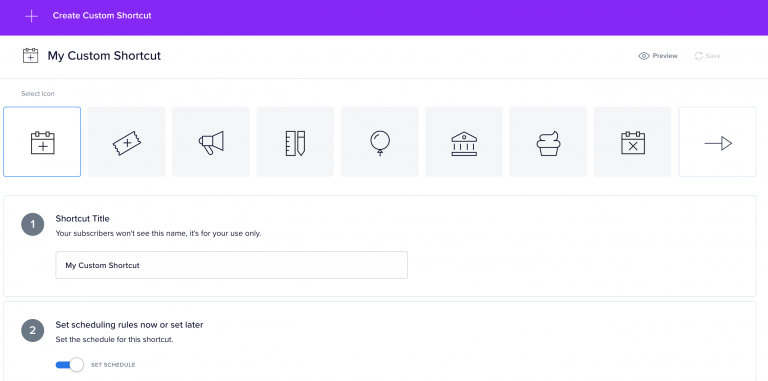 We've added the ability to create custom shortcuts in addition to our out-of-the-box standard email marketing scenarios for events.  So, do you need to add an automated email to volunteers or be sure to send an email one month before an event? Custom shortcuts will have you covered.
How do I get Promoter?
Promoter is available as an annual subscription and runs alongside The Events Calendar and Event Tickets, so you'll want to make sure you've got both of those plugins installed before purchasing Promoter. Bonus points if you have Events Calendar PRO and Event Tickets Plus so you can add extra power to your events.
Another perk—because Promoter is a cloud-based service, there's no plugin to install and maintain on your site. Once you purchase your license, you just pop it into your site and you're all set.