Share Tickets Easily with Our PDF Tickets Extension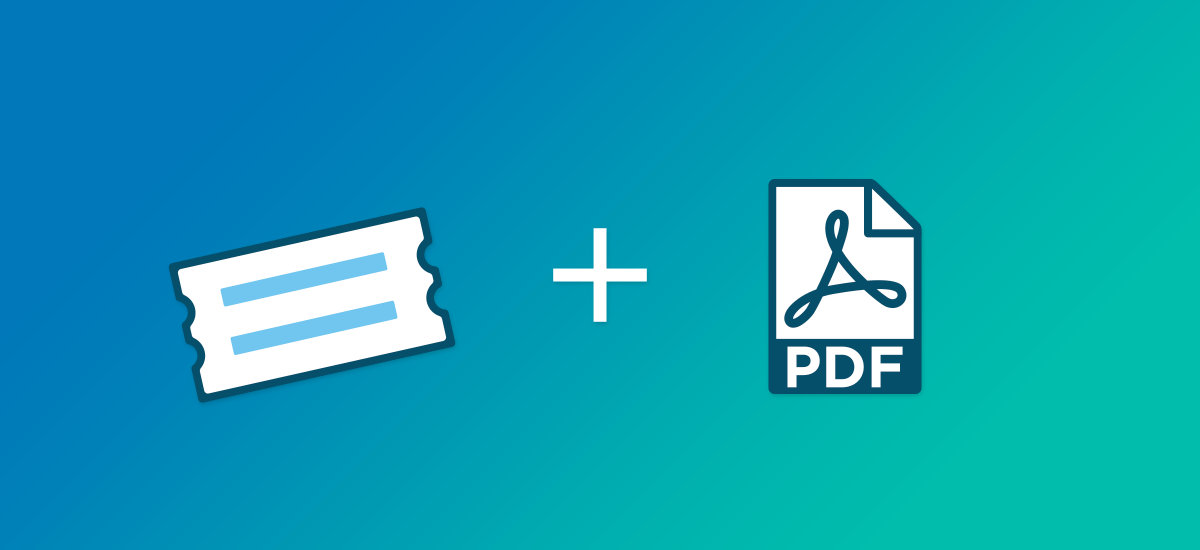 If your event attendees tend to purchase tickets in groups, adding the functionality to easily share individual tickets will greatly improve the customer experience of registering for your events.
Our free PDF Tickets Extension allows you to add shareable, printable PDF tickets to the confirmation emails your guests receive when they register for your event.
Although your ticketing process takes place online, there are still tons of people who appreciate having the option of individual, printable tickets.
Let's say your attendee is purchasing multiple tickets on behalf of a group. PDF Tickets enables them to give everyone a copy of their own ticket—which can alleviate a lot of cumbersome "point person" headaches.
Each PDF ticket you send contains a unique QR code. If you choose to have registration at the door, scanning QR codes becomes much easier, as each individual has their own PDF copy of their ticket (as opposed to having one person who is responsible for the entire group's registration). When their code is scanned, the guest is marked as "registered" on your attendee information page.
PDF Tickets also comes in handy for people who are buying tickets to your events as a gift. Having something to wrap or include in the card creates a way better experience for the recipient than saying "Open the email I sent you!"
Trust us, your guests will appreciate having the option to share or print tickets. Adding an extra layer of convenience to your event ticketing process is sure to make a great impression on every attendee, whether they use it or not.
Add PDF tickets to your confirmation email simply by downloading our free extension from our extension library.