Events Calendar PRO 3.0 Preview Video Roundup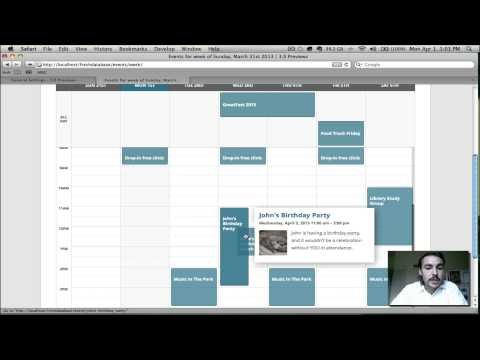 I hope you've been enjoying my The Events Calendar/Events Calendar PRO 3.0 preview posts. If you haven't checked out our 3.0 preview page or the preview videos so far, they're listed below and should give you a nice feel of what to expect in terms of new views and settings:
I. Week View (April 1, 2013)
II. Map View (April 2, 2013)
III. Photo View (April 4, 2013)
IV. List, Calendar & Day Views (April 8, 2013)
V. Updated "General" Settings tab (April 11, 2013)
Part I
Part II
VI. Other Settings tabs (April 15, 2013)
Part I
Part II
VII. The "Filters" Panel add-on (April 16, 2013)
If there are any features or pages you'd like to see demoed, please let me know via email or in the comments below. I'll continue adding to this list as we continue to publish previews between now and the 3.0 launch. Thanks for watching!