How to Customize Your Calendar and Events with Kadence WP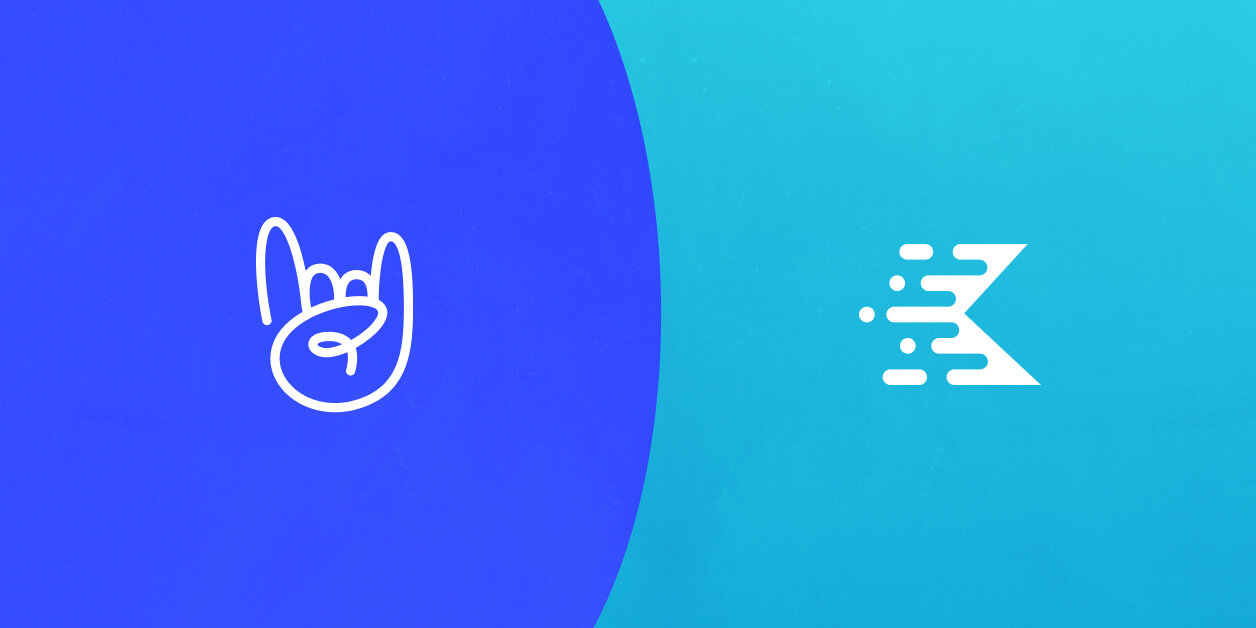 We're excited that Kadence WP has joined StellarWP, a new umbrella brand for all of Liquid Web's software offerings!
Kadence WP is the maker of the popular Kadence Theme and a powerful collection of blocks for effortlessly creating gorgeous webpages.
Kadence Theme and Kadence Blocks work great with The Events Calendar, and we wanted to share a few helpful tips for using these tools in harmony to make your events really stand out.
Initial setup
Kadence is available to download for free, or you can install it directly in WordPress on the Appearance → Themes → Add New screen.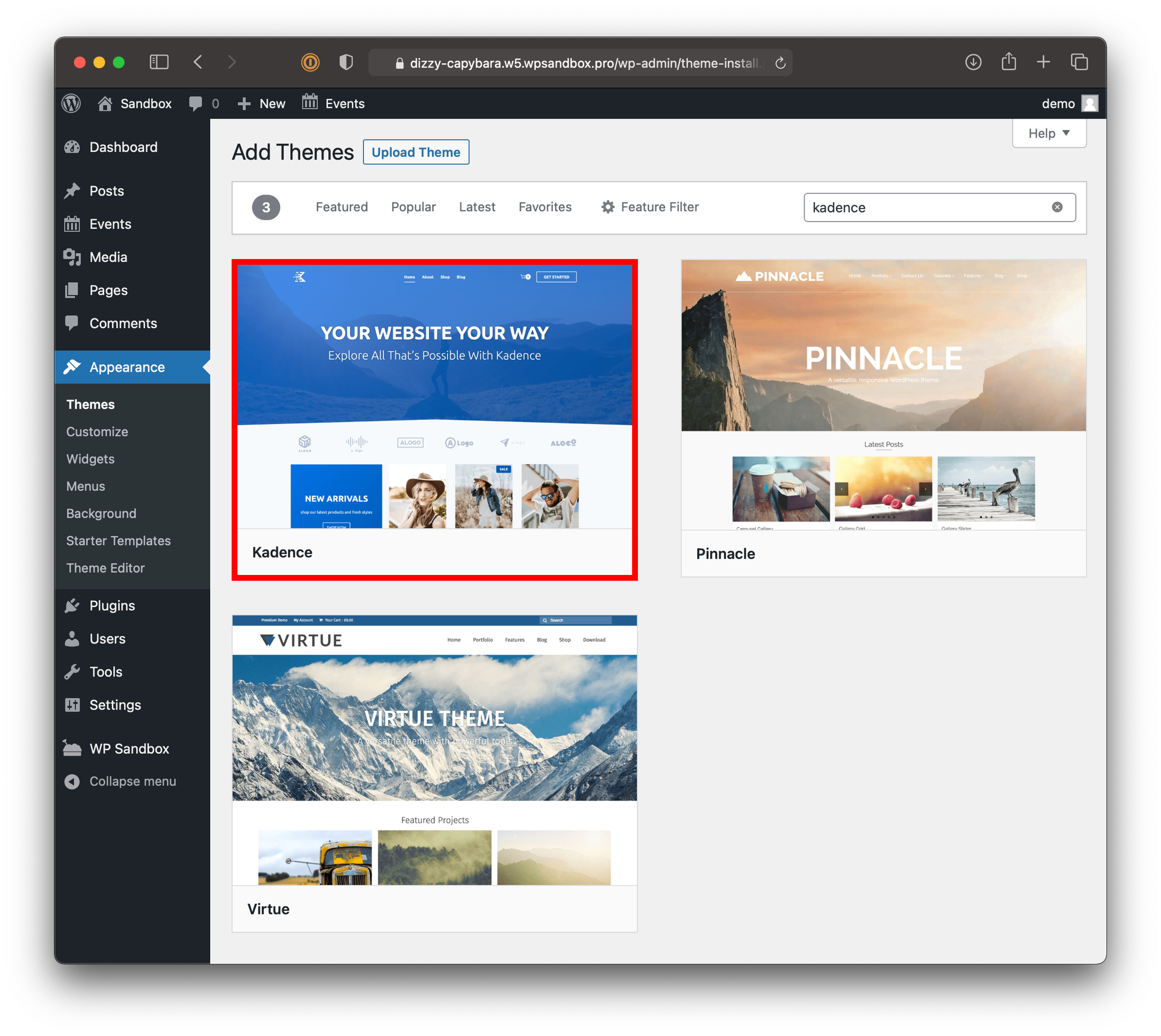 If you haven't already installed The Events Calendar, it's time to install that next. Like Kadence, the plugin is free to download or install in the WordPress admin.
Finally, we need to make the calendar the homepage of the site. To do this, hop over to Reading Settings screen (Settings → General → Reading) and select the main events page as the site's front page.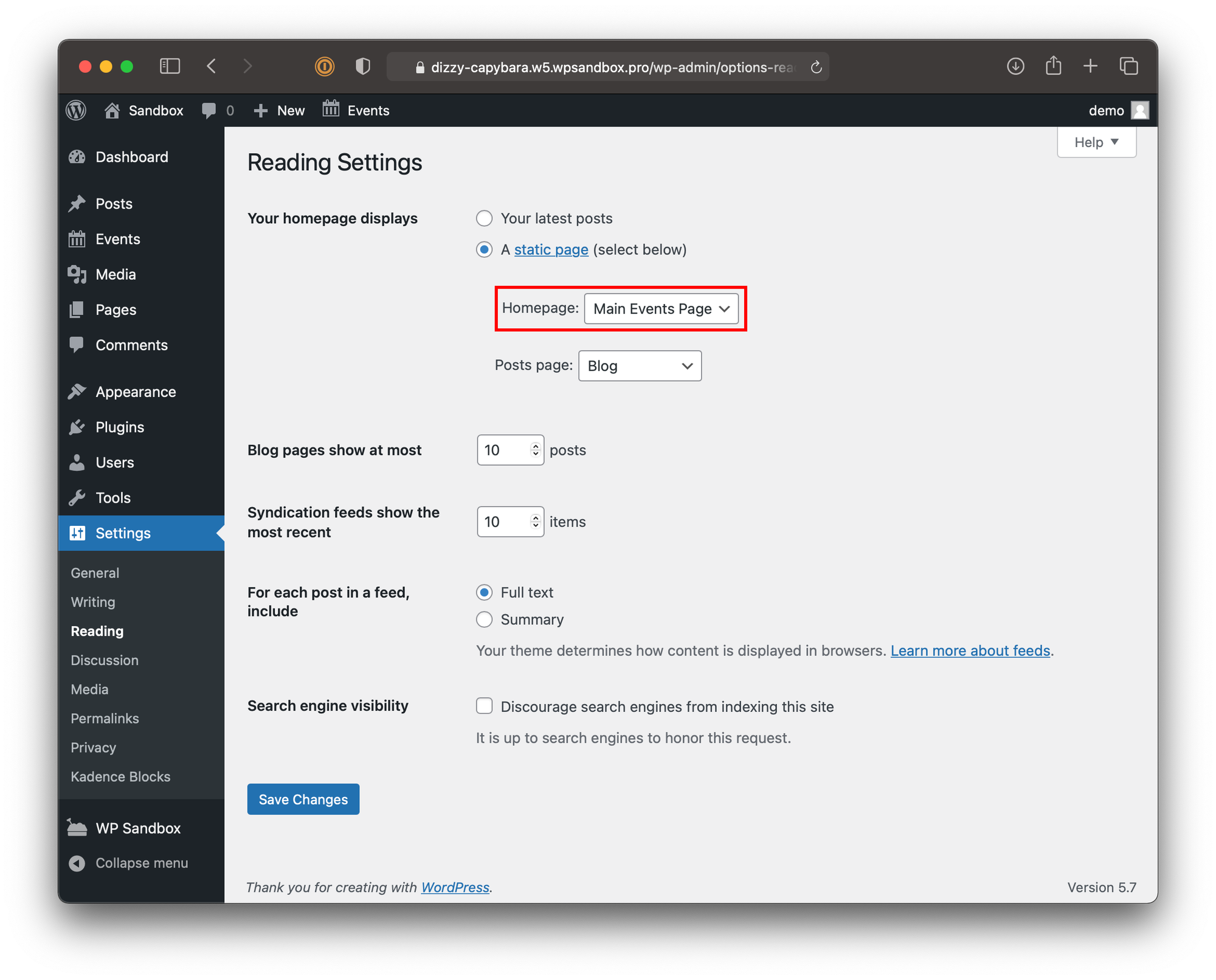 That's it for the initial setup! If we were to stop here and do nothing else, we can already see how great the calendar and Kadence look together out of the box on the homepage.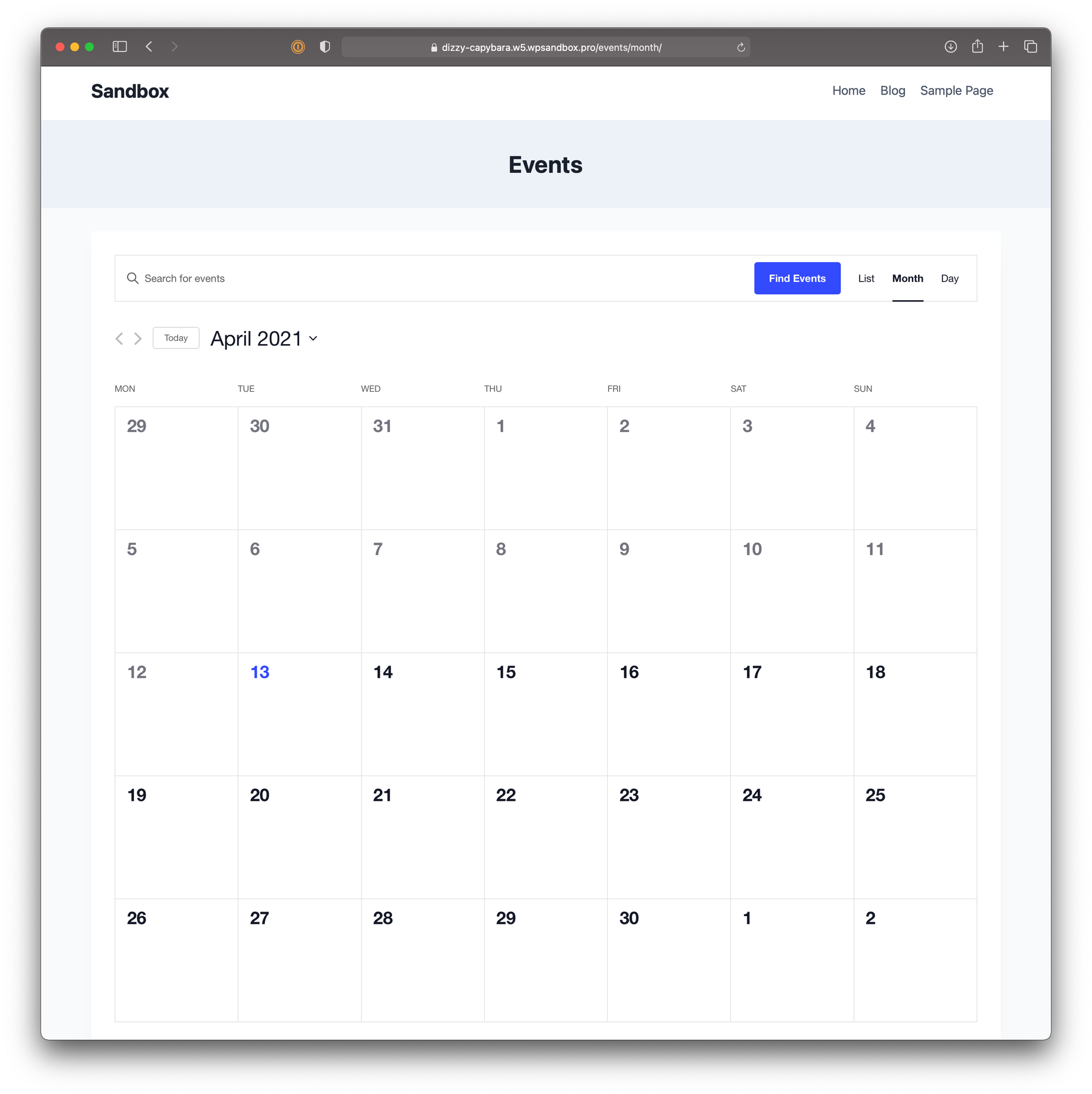 This is a lovely, clean calendar, but there are so many more ways you can use the Kadence Theme to make the calendar and your events stand out.
Customized page styling
Kadence's flexibility shines when it comes to customizing the style of a page. Simply open up the WordPress Customizer (Appearance → Customize) to see all of the options that are available.
Kadence extends the normal Customizer options with everything from layouts and fonts to colors and spacing, with granular control so you can tweak just about everything on the page.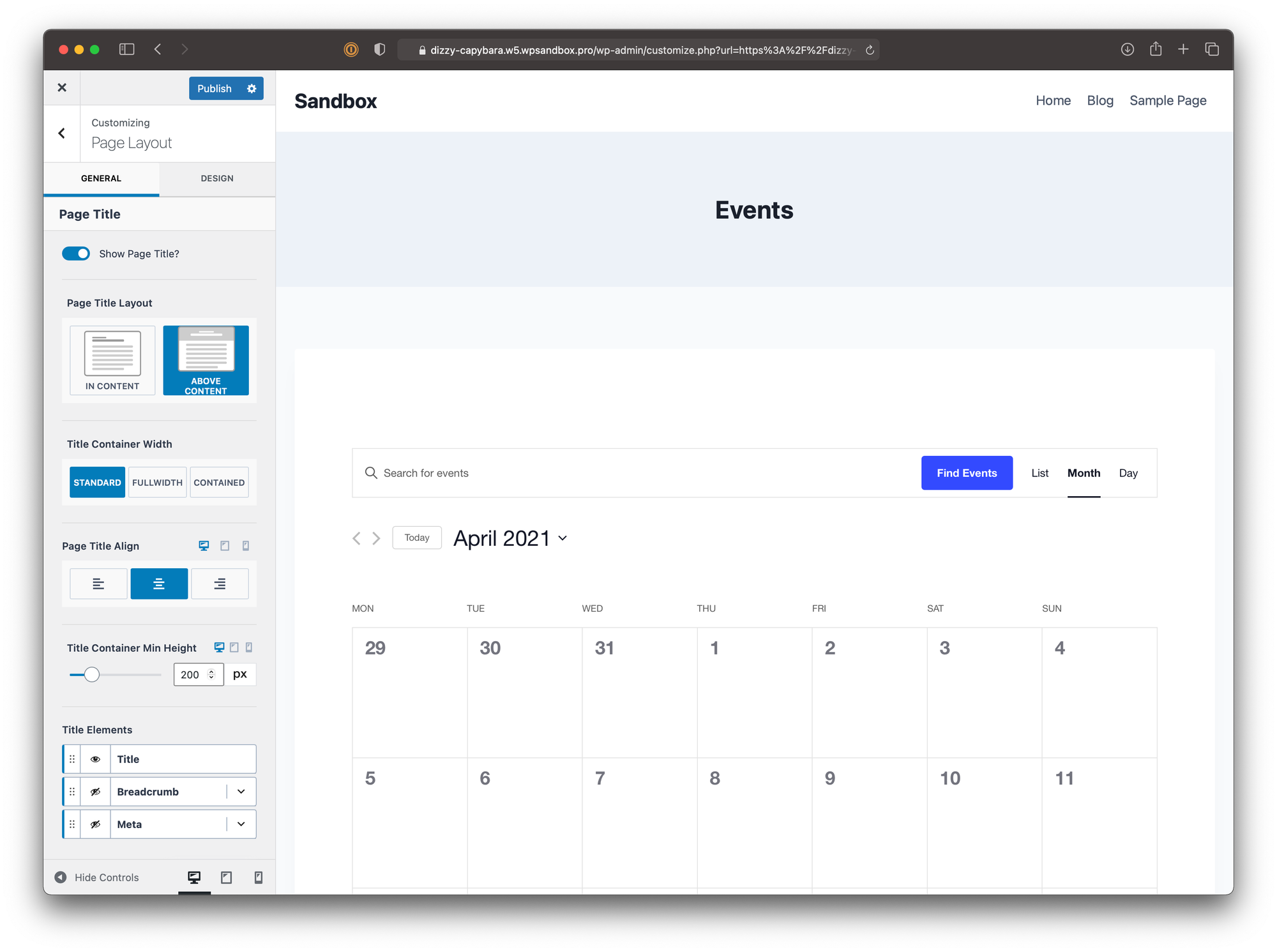 Here's the catch: These settings don't work automatically with the default event page. That's because the calendar is not actually a page, but an archive. To work around this, let's open up the "Blog Posts" settings, where there's an option to customize the archive appearance.
Using starter templates
With Kadence WP, you can install starter templates as a separate plugin. The benefit of a template is that it provides the layout for you. Simply swap the placeholder content with your own and you've got a great webpage in a matter of minutes.
Let's go ahead and put those free starter templates to work. Install the template plugin, activate it, then choose a template for the calendar.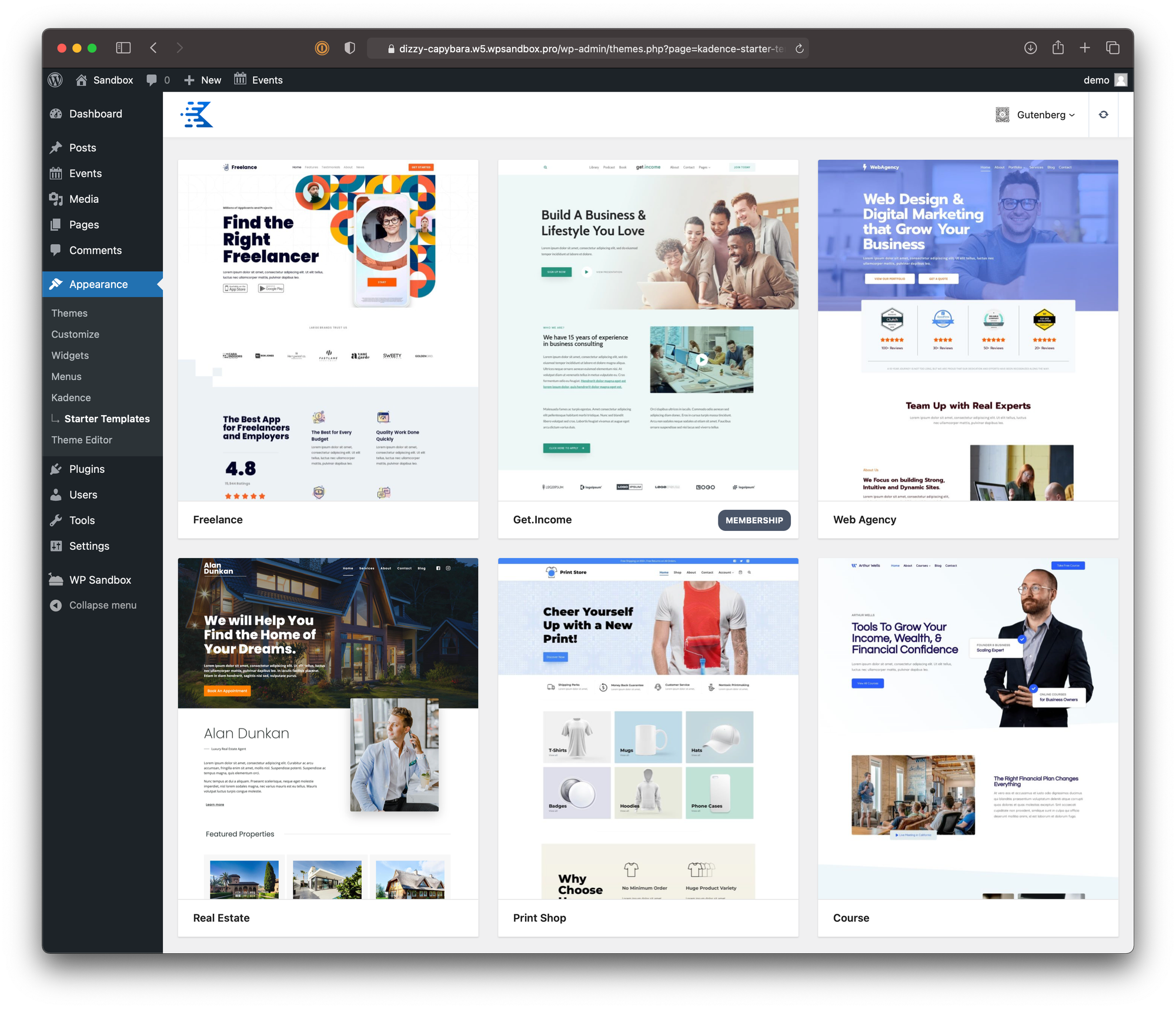 After selecting a template, Kadence will import it to the site complete with dummy content and images that you can replace with your own. It even lets you choose a preconfigured color theme that can be applied to either to the page or the entire site.
We chose the "SaaS" template for this example. It has a modern design that looks like it would work well for a venue that hosts live music.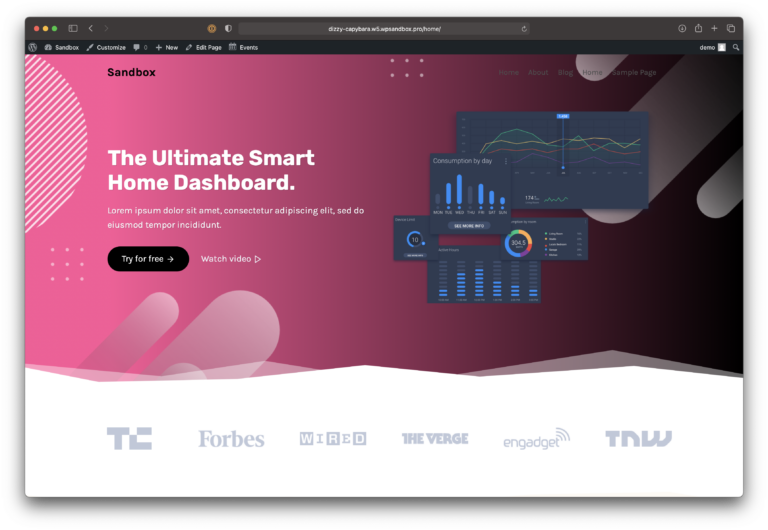 The trick here is to add Events Calendar Pro to the mix. It allows the full calendar to be embedded on any page with a shortcode. And, because the WordPress block editor has a block specifically for shortcodes, embedding the calendar on the page is easy. Insert the block, enter [tribe_events] into it, and the full calendar displays on the page.
With a few tweaks here and there using Kadence's wide variety of settings, we can make a slick calendar page.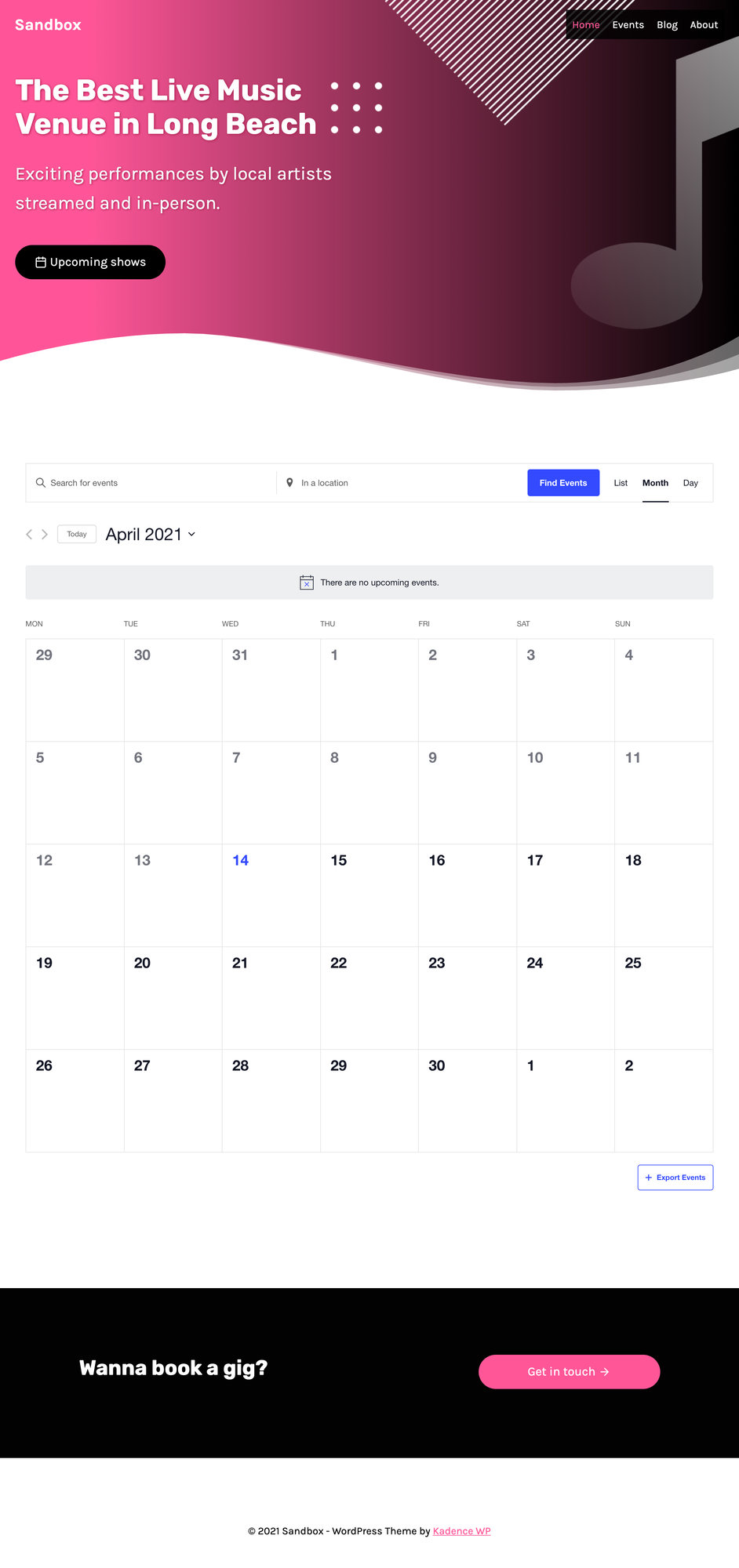 Creating event pages with Kadence Blocks
Finally, there's blocks. Kadence Blocks is a massive (and free!) collection of elements that can be dropped into the block editor and arranged to create layouts. Even better, Kadence Blocks include a bunch of pre-built designs that make creating pages fast and easy. You can think of them as block patterns: They're reusable groups of blocks that form layout components.


Kadence Blocks are the perfect tool for making beautiful and engaging event pages. They work with events, giving you full control to make the page look however you want!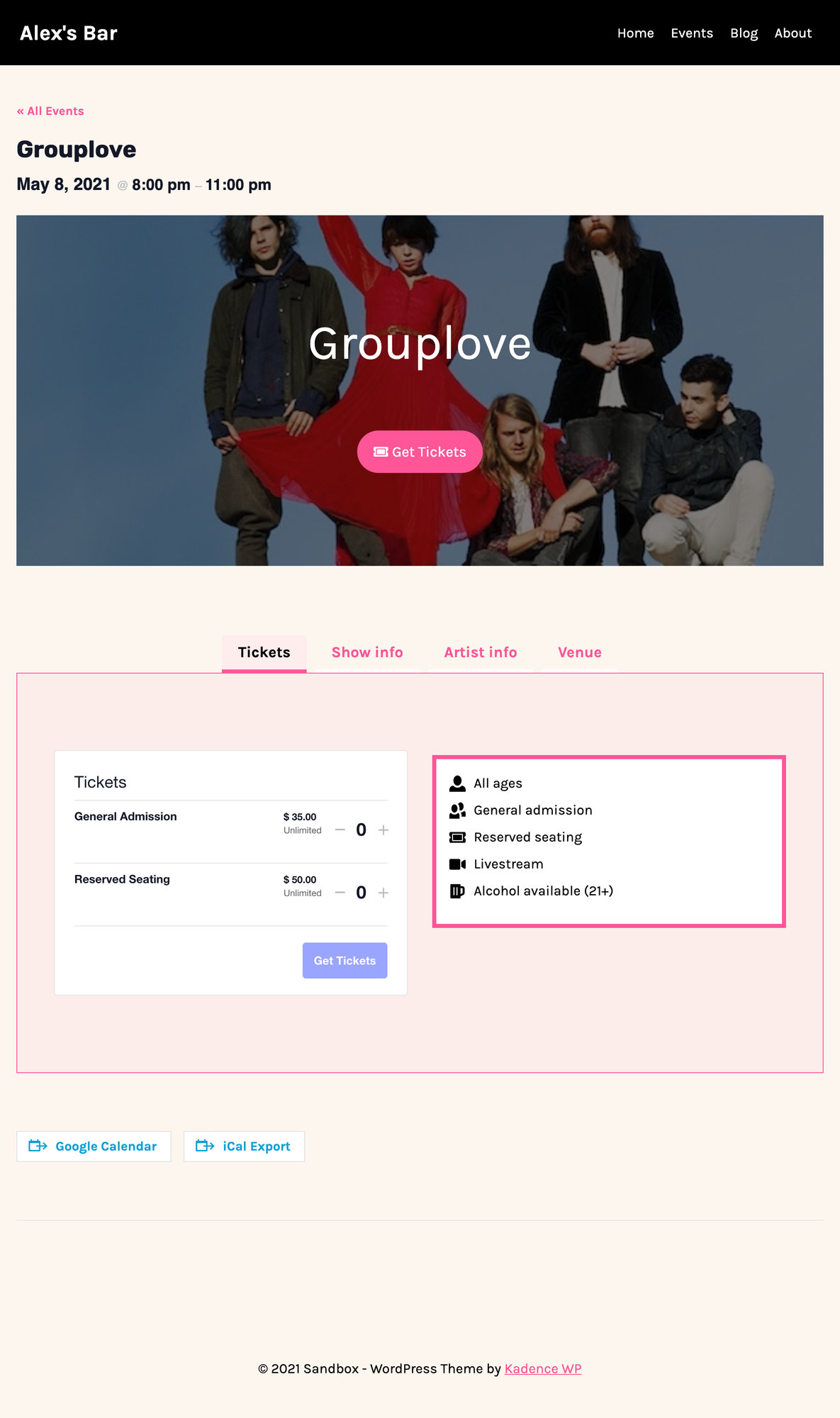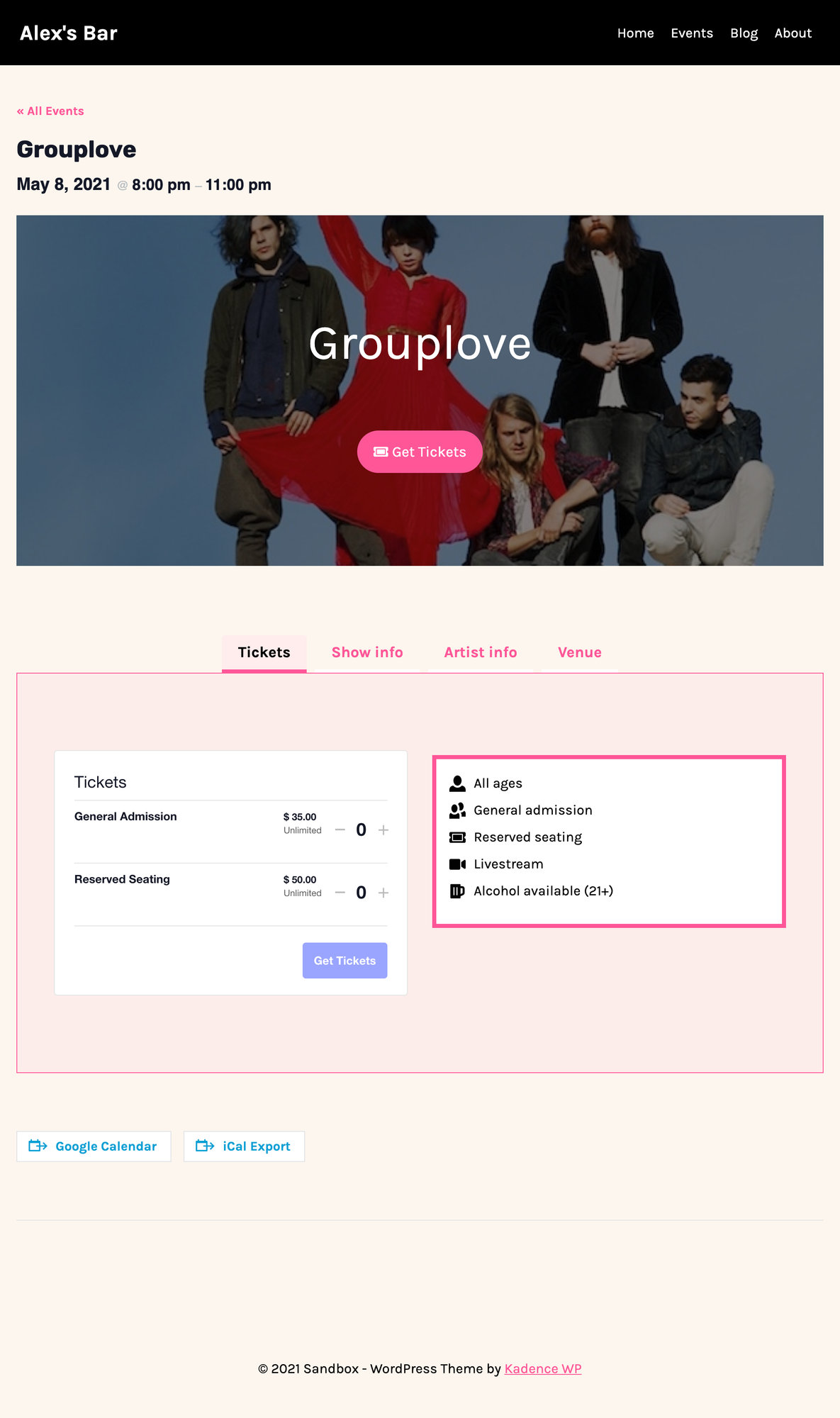 Give Kadence WP a try!
We've set up a little demo on WP Sandbox where you can test drive everything we covered in this post. Simply click the button below and a fresh site will spin up, including the Kadence Theme, Kadence Blocks, Kadence Starter Templates, and The Events Calendar. Enjoy!