Featured Calendar: American Perimeter Trail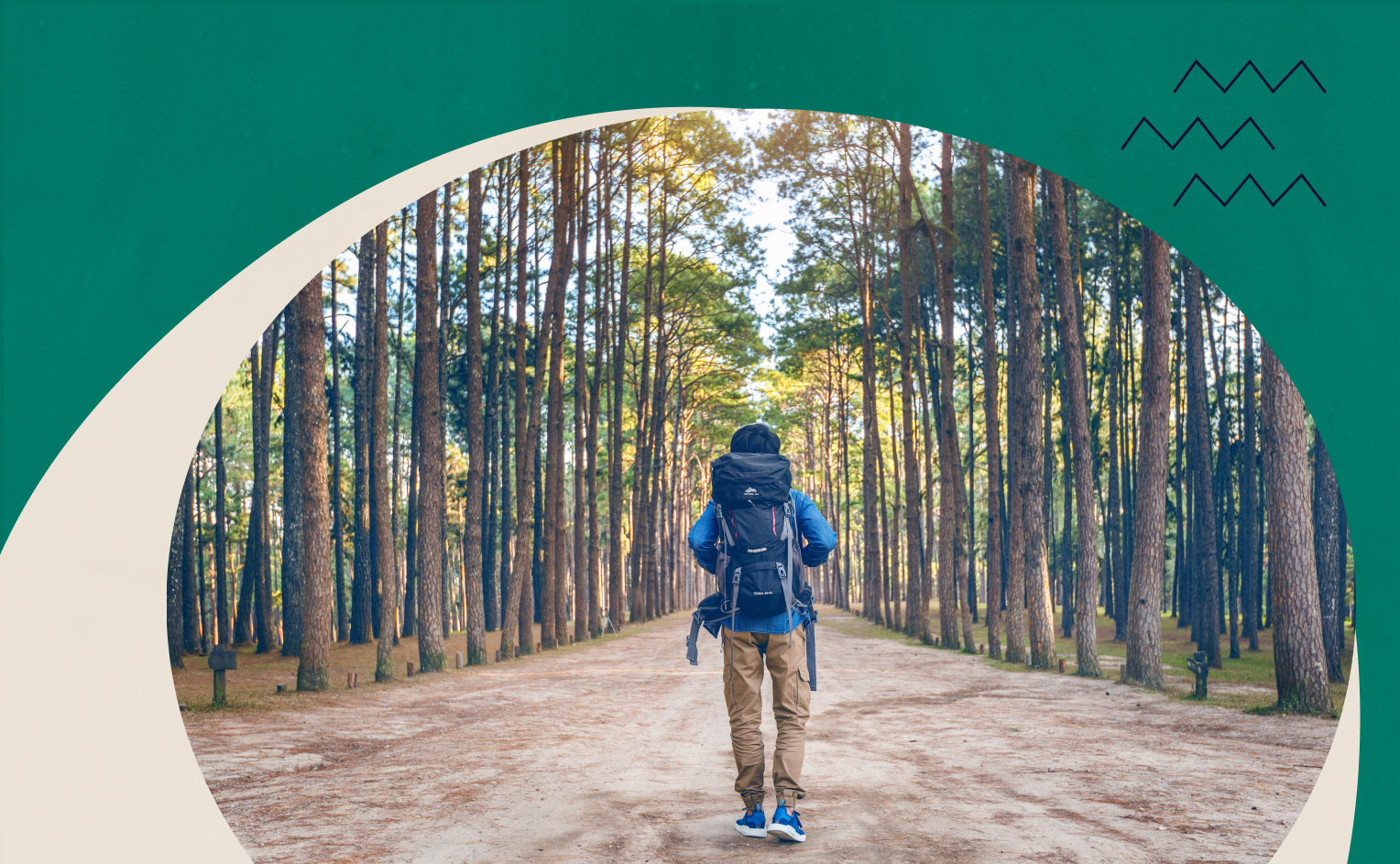 This month's WordPress calendar example is The American Perimeter Trail, which is a 12,000-mile loop of land that spans the United States. The trail's conference team aims to connect the land, resources, people, and communities. It strives to encourage conservation efforts through recreation, allowing all people and generations to experience the diversity of the contiguous United States.
And what's the best way to get the word out about their country-wide events? With a WordPress site featuring The Events Calendar plugins, of course! The American Perimeter Trail Conference uses The Events Calendar, Event Tickets, and Event Tickets Plus to showcase its upcoming events and allow visitors to purchase tickets to those events.
Let's take a hike through all of the features their website has to offer!
Stroll through the homepage
Once you land on the website, the homepage provides site visitors with lots of information about the trail location, links to the blog page, and access to their shop page. It's a great introduction to get people excited about participating in the trail center community.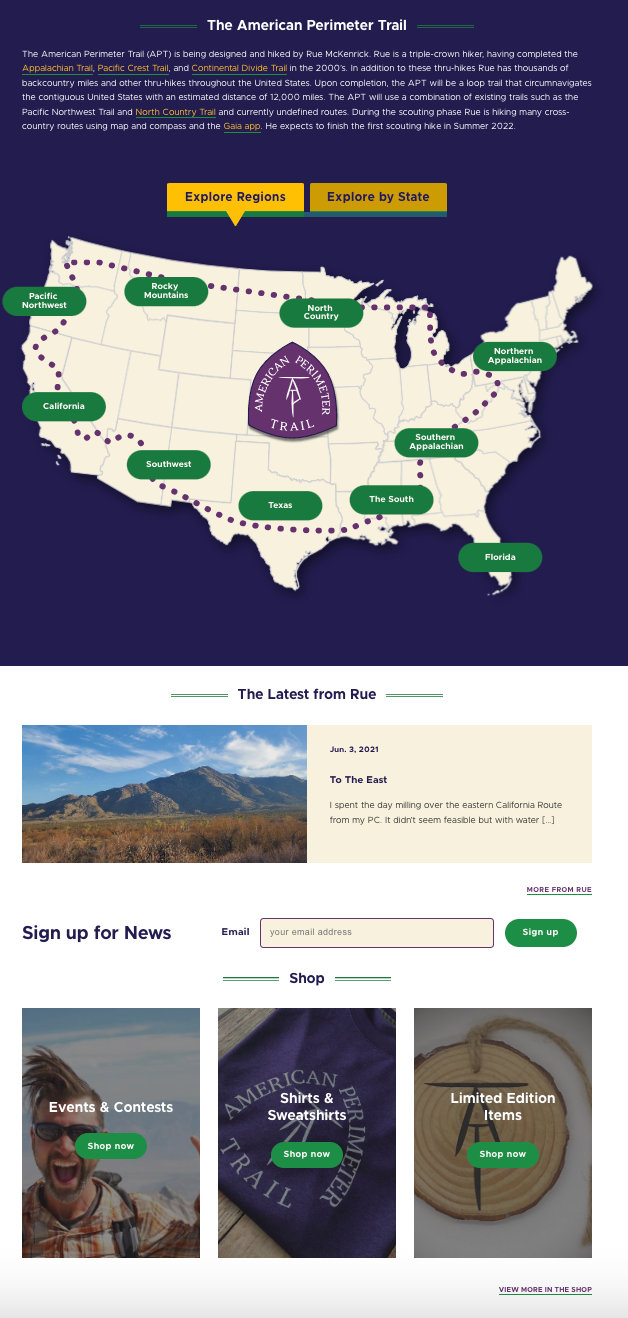 In the navigation menu in the header, you'll find all of the links to other pages, including their Events page, built with The Events Calendar's suite of products.
A walk through the calendar
When you visit the main calendar page, you're greeted with the calendar in Month View. You may notice that they use custom fonts and styles that beautifully match the rest of their website. There are many different ways to style Month View to make it your own, just as the American Perimeter Trail has. Plus, you can use the WordPress Customizer to make simple color and style changes.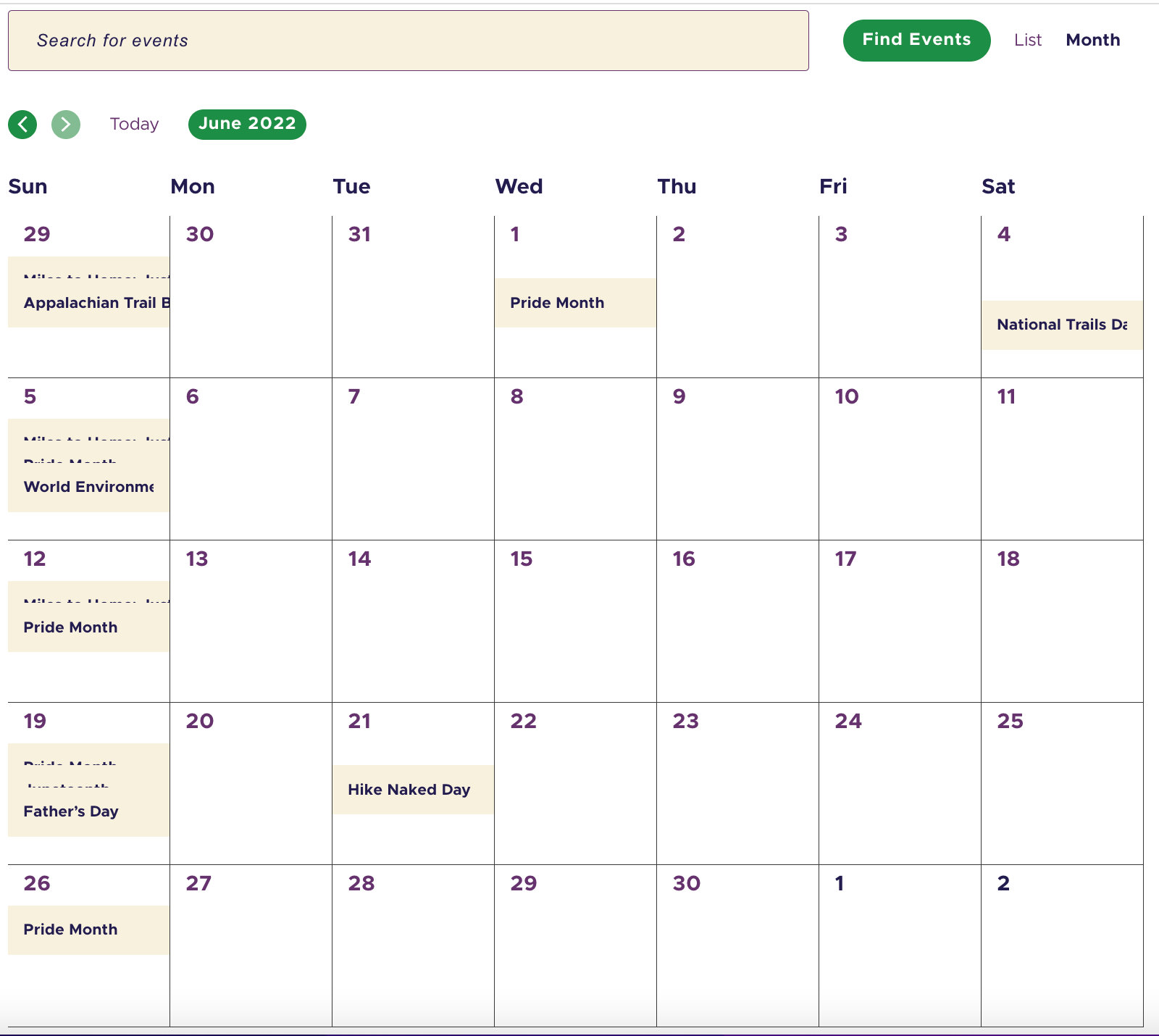 You'll also find the option to view the calendar in List View. It's great to give users a choice about which calendar view to use, as they may find different events based on how they're searching. You can easily enable as many views as you'd like.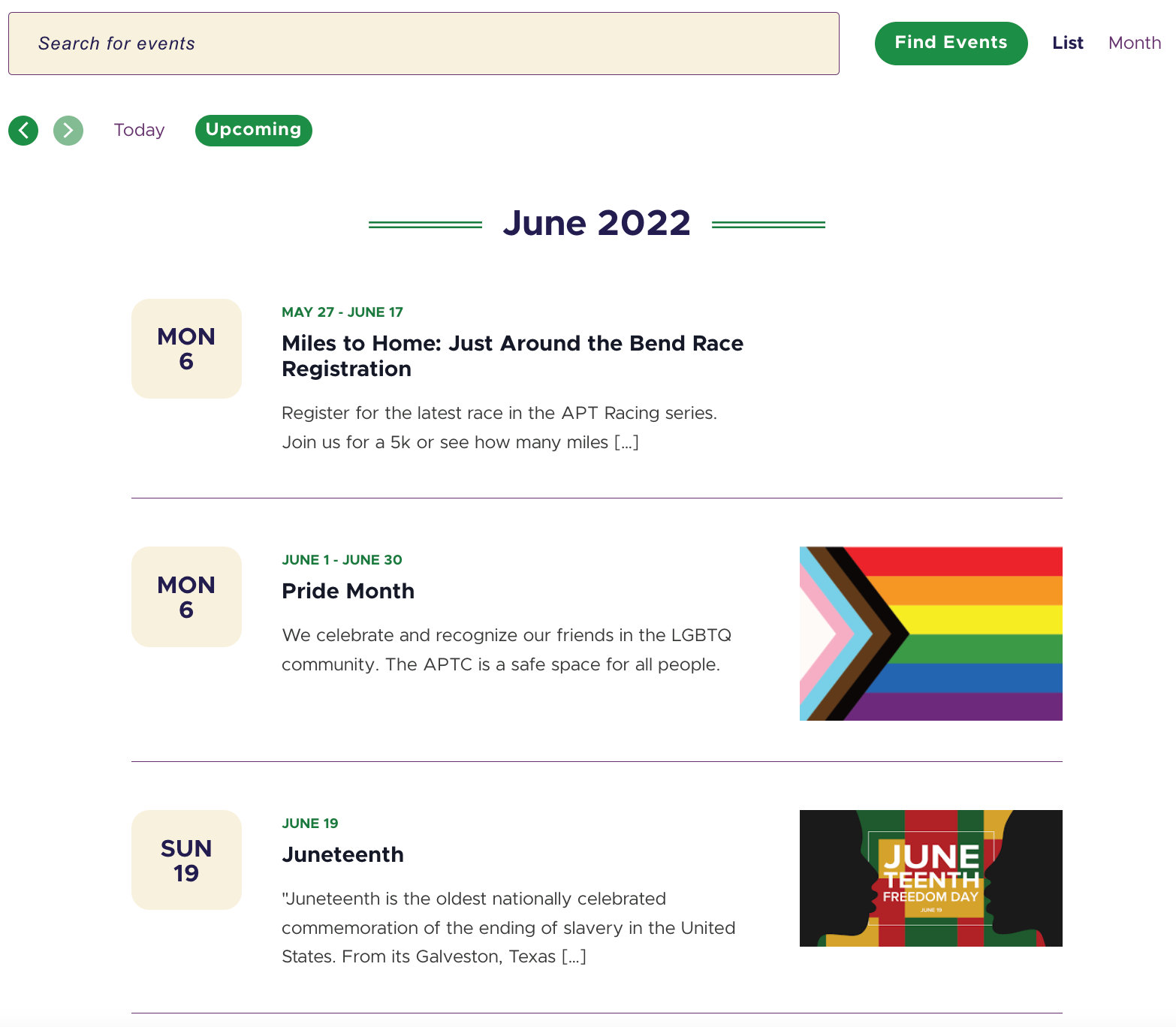 Pro tip: Upgrade to Events Calendar Pro to unlock access to even more calendar views, like Photo, Week, and Summary views.
Lastly, if you scroll down to the bottom of the calendar page, you'll notice a Subscribe to Calendar option. By selecting any available option, users can add the calendar to their personal Outlook, Google Calendar, or iCalendars. If changes are made to the WordPress calendar, they'll see those changes reflected on their personal calendar so that they don't miss an event.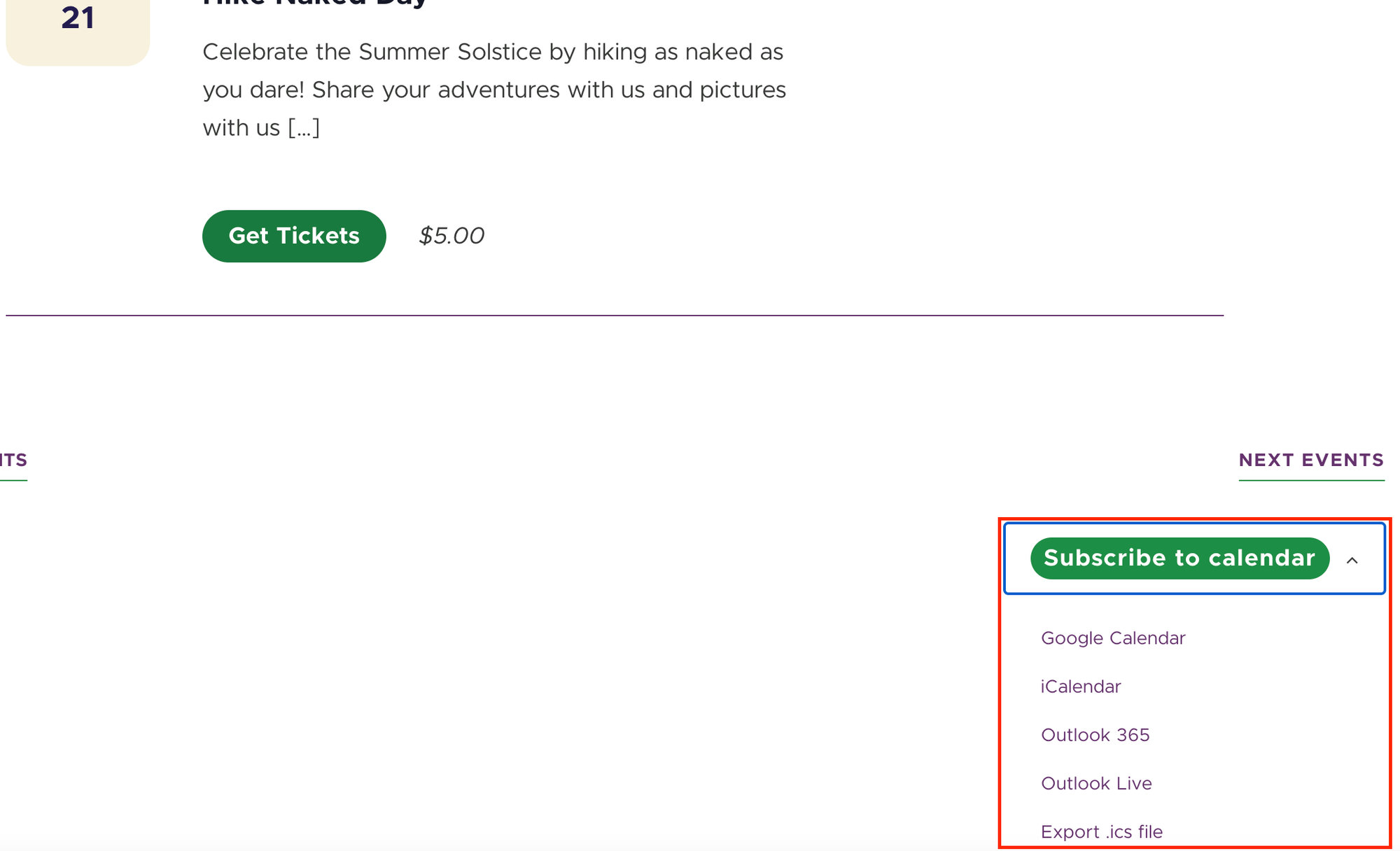 Single event pages are a breeze
The single event pages are kept simple, only providing some brief text about the upcoming events. Doing so keeps users from getting distracted or overwhelmed by information they don't need.
The event page serves as a landing page for ticket purchases. Scroll down, and you'll find the ticket form created with Event Tickets.

Once they click Get Tickets, attendees are taken to the checkout page where they can use PayPal or pay with a credit card, using our free e-commerce solution, Tickets Commerce.
The Events Calendar 💙 Nonprofits
As part of our non-profit partnership program, American Perimeter Trail received a free license to Event Tickets Plus. You can apply to be part of our non-profit program here.
"The plug-in has been a life saver and game changer. No more creating products in my store and forgetting to update/remove them, or creating another form. It's been easy and quick to add and edit my events. I love the easy integration with WordPress and our WordPress designer has made it look pretty for us too! So much goodness from such a simple thing!

This was one of the best things we've been granted and we are so appreciative of it!"

Leilah Grace, Vice President of the American Perimeter Trail Conference
So many ways WordPress calendar examples
American Perimeter Trail Conference created an informative and concise events calendar website to showcase all of their upcoming events. And you can too! There are so many different ways to utilize our products on your website. Take a look at the Showcase section of our website to find even more examples of events calendar websites. Happy calendaring!