Announcing: Virtual Events Add-On to The Events Calendar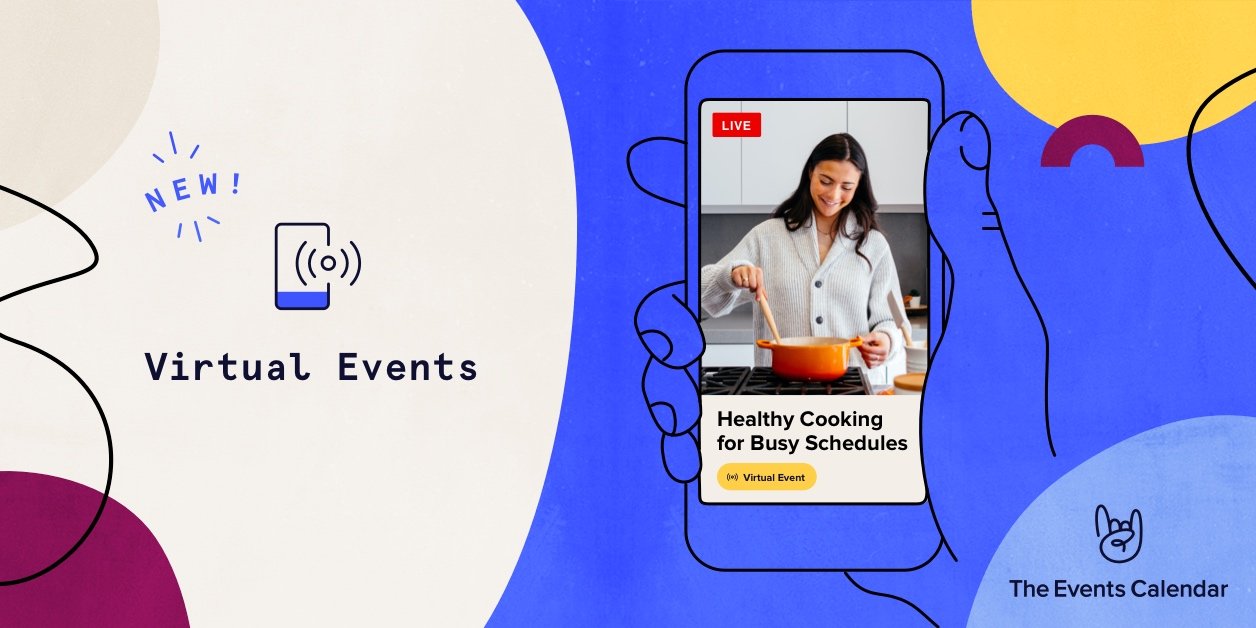 Events have changed a lot in the past few months. Conferences, concerts, and classrooms have all moved online, and as events evolve, we know you need a calendar that can adapt. That's why today we're launching Virtual Events, a plugin to help you tailor your calendar to online events.
Virtual Events comes loaded with features and integrations to optimize your calendar for online gatherings. Whether you want to easily showcase virtual events, embed livestreams, integrate with tools like Zoom, or assure that your virtual events show up properly in Google results, Virtual Events has you covered.
Highlight virtual events in every calendar view
In your calendar's month view and week view, make it easy for visitors to scan for virtual events with the help of the virtual event icon.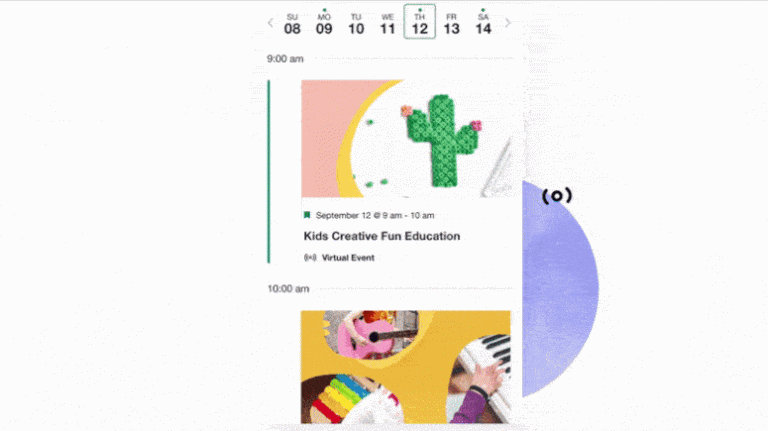 In image view, the virtual event icon is overlaid on the corresponding photo so people can quickly spot virtual events.
Manage and create Zoom links right from WordPress
The Virtual Events plugin lets you connect your Zoom account to The Events Calendar and create unique Zoom meetings right from the event editor. To connect your Zoom account, you'll need to create a custom Zoom app. (The Knowledgebase will walk you through all the details of how to do this.)
After authorizing the connection you'll be brought back to your WordPress site. You've now connected your Zoom account and are ready to start creating Zoom calls from your event editor.
Manage virtual event features from WordPress
Creating a new virtual event is easy, whether you're using the classic editor or block editor in WordPress.
Simply add a new event, then click "Configure Virtual Event." From there, you can plug in all of the key information for your event:
Drop a link to a video source like YouTube Live
Generate a Zoom call link (requires connecting your Zoom account to WordPress)
Embed video on the event page
Add a linked button where attendees can join the event
Choose whether to show live event information immediately or 15 minutes before your event starts
Flexibility for events happening online and in-person
Are you hosting an in-person event that you'll also livestream for viewers at home? In Virtual Events, you can create an event that includes both a physical and virtual location. Attendees can join virtually if they can't attend in person, or they can RSVP or register for the physical event.
Your event also shows up on your calendar's map view at the venue address.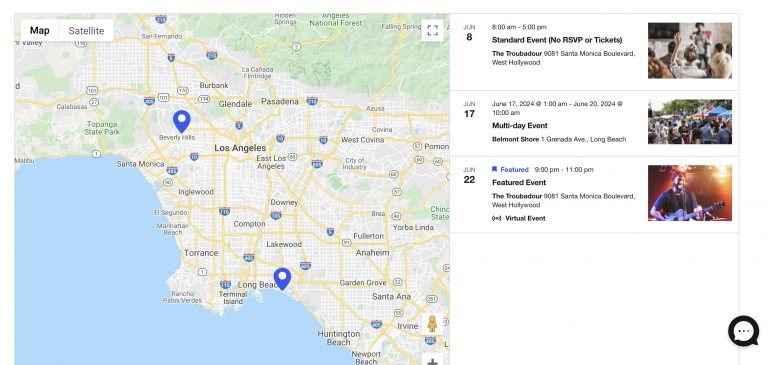 You control the privacy settings
Virtual Events gives calendar owners the reins on event privacy. Decide if you want to publicly share access information on the event page, or set the page to update with a link or livestream just 15 minutes before your event starts.
You can also run ticketed virtual events. Instead of publicly displaying joining details on an event page, send your event link and other details in the ticket email that goes to registered users.
Built to play nice with Google search
Want to get your events on Google? Virtual Events makes it easy, even if you're not a developer. We've created this plugin specifically to work with Google's structured data for optimized search results.
When you create a virtual event there's no need to add a physical venue at all, our code ensures your event shows up accurately on Google with an option for attendees to join virtually. Same goes if you create an event with both a physical location and a virtual component: Your event will show both options in Google search results.
Get started with Virtual Events today
Dive in with Virtual Events and start optimizing your online events. Learn more about Virtual Events here.