Productivity Advice: Stop Answering The Phone
It might seem counter-intuitive to stop answering the phone when you're a business owner that's hungry for clients, but trust us – it helps. This piece of productivity advice is all about moving away from reactionary responses towards proactive processes for your business.
How many times did your phone ring last week?
Think back to last week. How many calls or voicemails did you get from your clients? Of those calls, how many could have been answered through a simple email, or better yet, by pointing them to an answer already published on your website?
If your answer is more than 0, you've got some work to do. When you're a small business owner trying to manage your time, extra unnecessary phone calls take away from time you could be racking up billable hours or spending with your family. Defining your availability and setting client/customer expectations are the best ways to recover that lost time.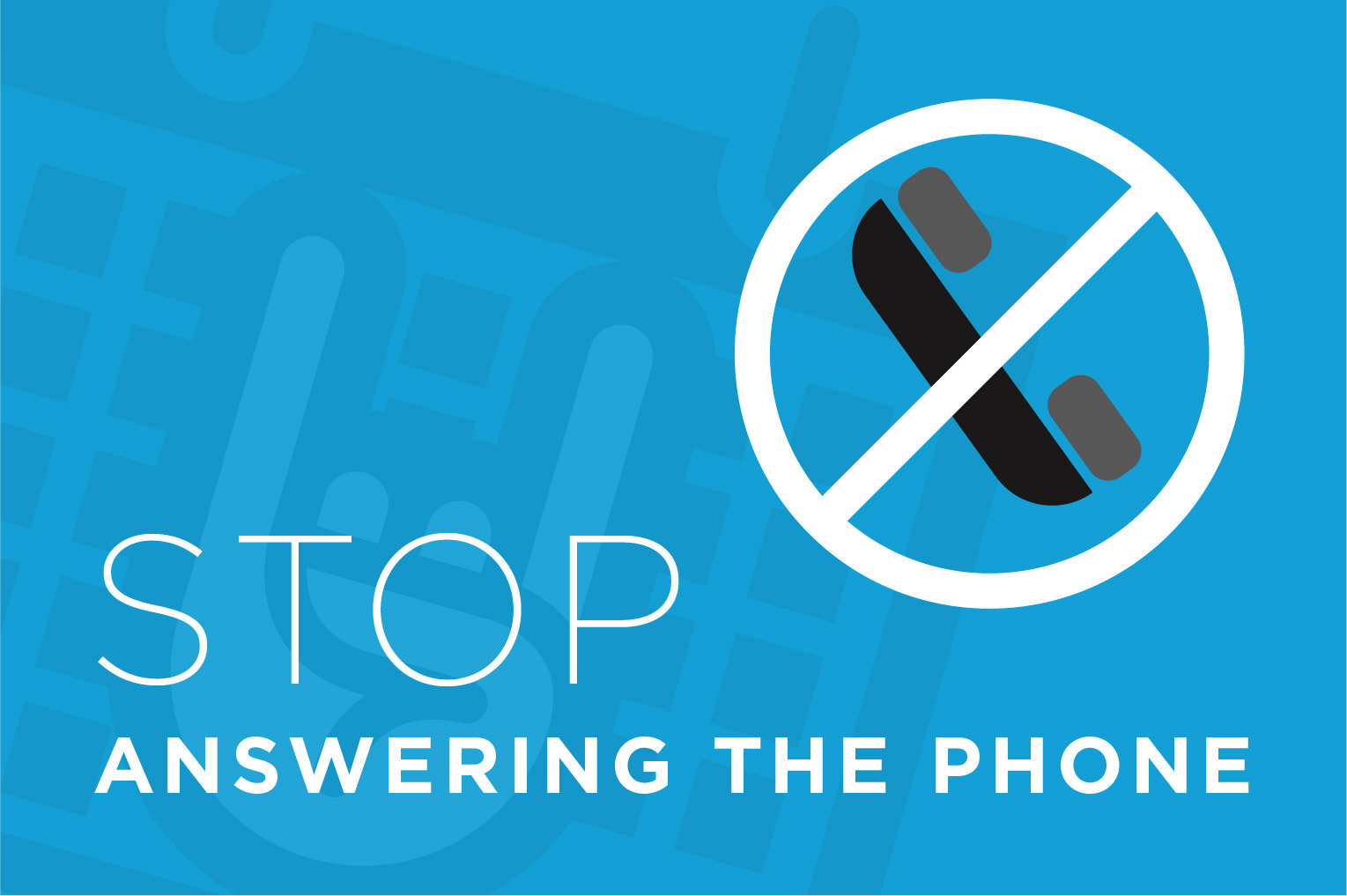 Productivity Advice: Stop Answering Your Phone
Some super simple tips to reduce the amount of time you spend fielding questions over the phone. (These can also apply to establishing a flow for email or support tickets.)
Establish your preferred method of communication. If email is your jam, make that super clear on your site and make it the easiest way to contact you. That means listing your email address or contact form at the top of your support page. People prefer the path of least resistance – when you make your preferred communication method the obvious one, they're much more likely to use it.
Set client expectations early. Posting your support hours or "working hours" on your website is huge. And don't forget to include your timezone! Clients can't be expected to know your schedule if you haven't shared it with them.
Include information about your timeframe for responses in your voicemail greeting and on your website. This way the caller will know before they even pick up the phone what the process is to get in touch with you.
And speaking of helping someone before they pick up the phone – it's always useful to share information that can answer their question so they don't need to call you, such as FAQs or links to tutorials.
You can see an example of setting boundaries & expectations on our support forum. Right at the top, we've outlined ways our users can find answers on their own, what types of issues we can help with, and what our typical timeframe is to receive a reply.
Stick to your office hours. Unless you're offering 24/7 support, it's ok to stick to the office hours you've set for yourself.
When the phone rings after hours, don't answer it. If it's urgent, your client will leave a voicemail. Then it's your choice to listen to the voicemail right away, or leave it to address during office hours the following day.
The same principle applies to answering calls during the day. When you're in your groove working on a project, don't lose your momentum by breaking to check every beep or notification on your phone. Remember, you've already set expectations for responding to help requests. Unless there's a compelling reason to interrupt your flow, finish what you're working on, then listen to your voicemail or check your email.
Reset client boundaries when needed. Some clients prefer more hand-holding than others. Pay attention to trends and reset expectations when needed. For example, if you make an exception to help out a client after hours, and then notice they are continuing to call you after hours, remind them of your process for handling support requests & questions.
Whether you're a freelance web designer, developer, or any other type of business, when you stop answering the phone, you free up time to work on other things. More important things – like your family, your health, or your dreams.