How to Improve the SEO of Your WordPress Events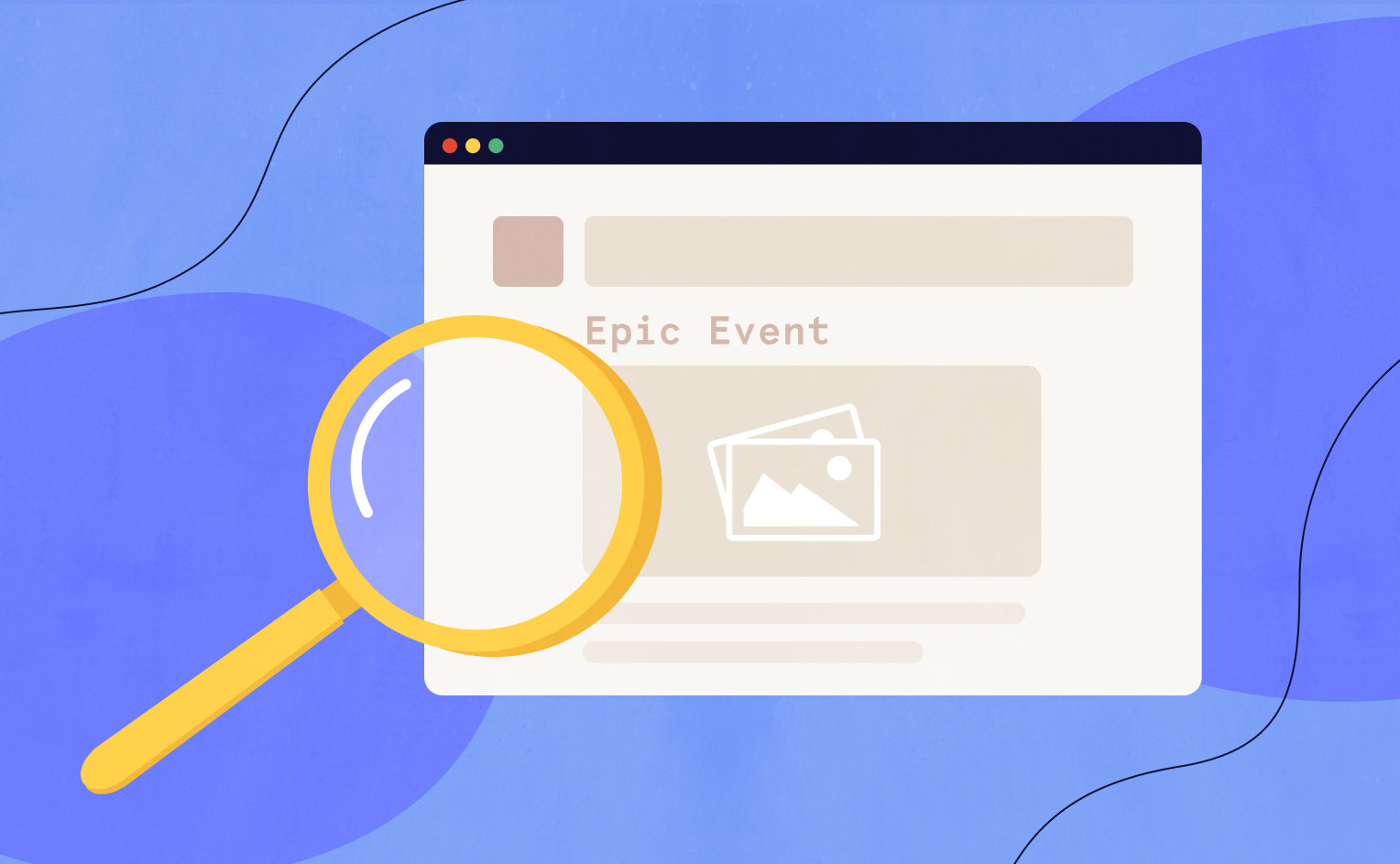 If you're an event manager, you no doubt know all about the desire to earn a coveted spot at the top of Google's search results. And although it may seem near impossible, there are certainly some moves you can make to improve your search engine rankings—and it all starts with two simple words: structured data.
Structured data is the metadata that search engines use to interpret the content on your website. In the case of Google search results, "Google uses structured data that it finds on the web to understand the content of the page, as well as to gather information about the web and the world in general."
Depending on the structured data that a website provides, they are then eligible for special search results features, known as rich results. You know when you see a formatted event on Google Search? That's a rich result. Another example would be a recipe listed with a graphical search result, calorie count, and total time to make a recipe. You see this because the recipe author has provided enough structured data on their website so that Google can generate a rich result.
As you can see, the main goal here is to create your events with comprehensive, structured data so that they can show up in search engine results. Using structured data when crafting your events can get rather complicated though, so we'll show you how to get started today to build the habits you need to improve each of your events as you go along. Let's get started.
Think of your events like WordPress pages and posts
Creating an event on WordPress with The Events Calendar is similar to building a WordPress page or post. It includes elements like a featured image, title, and content. With this in mind, you'll want to treat your events like you're writing a post and include all of the information that your audience will want to see. Make sure to fill in the date, time, organizer and venue details, and event status (if you have one).
Keyword research time
Next, identify keywords that you want your events to rank for. In other words, when someone goes to a search engine, what terms would they search for to make your events appear in the search results? But how do you know which keywords to use? Well, it may include some additional planning. Of course, you may have ideas about what words you'd like to rank for but take it a step further by using a keyword research tool to help you better refine your keywords. This way, you'll know exactly how to get users to find your events rather than someone else's. Once you've identified your target keywords, you can incorporate them into your event title, description, and alt image text.
Add as much information as you can about each event
The more information you add, the more you tell Google about your events. Doing so will allow users to find your event more quickly. You can see the complete list of available event properties you can add here. Now, how do you go about adding these properties to your events? Well, there are a few ways to go about doing this:
Look for a plugin that can add structured data to your WordPress site. In fact, The Events Calendar and Virtual Events do this automatically. The Events Calendar bakes JSON-LD right into the code for each event, so there's no additional work on your part. Bonus points for selecting an event status with the option in the right sidebar. Adding this property is a great way to boost the SEO of your event.
Use Google's Data Highlighter to tag data about your events. From there, Google can automatically present your events in a way that makes them more appealing to search engines for your audience. With this method, Google can display your events as a rich result, allowing them to appear as an event to your searchers.
If you're comfortable editing HTML, you can edit the HTML of your event pages yourself. This method allows you to add structured data directly to your event pages, requiring more advanced coding knowledge.
For even more information about how to get your events on Google, you can check out this guide.
Wrapping up
Remember these keywords (see what we did there?) to help you improve the SEO of your WordPress events: Adding structured data to your event can enhance the rich results that appear in a user's search. This will make your events stand out above the rest. You can automate this process with The Events Calendar products, which include the code for structured data into your WordPress events. So go ahead and get started today. You've worked so hard on planning your events, now let people find them!