How to Collect Donations with The Events Calendar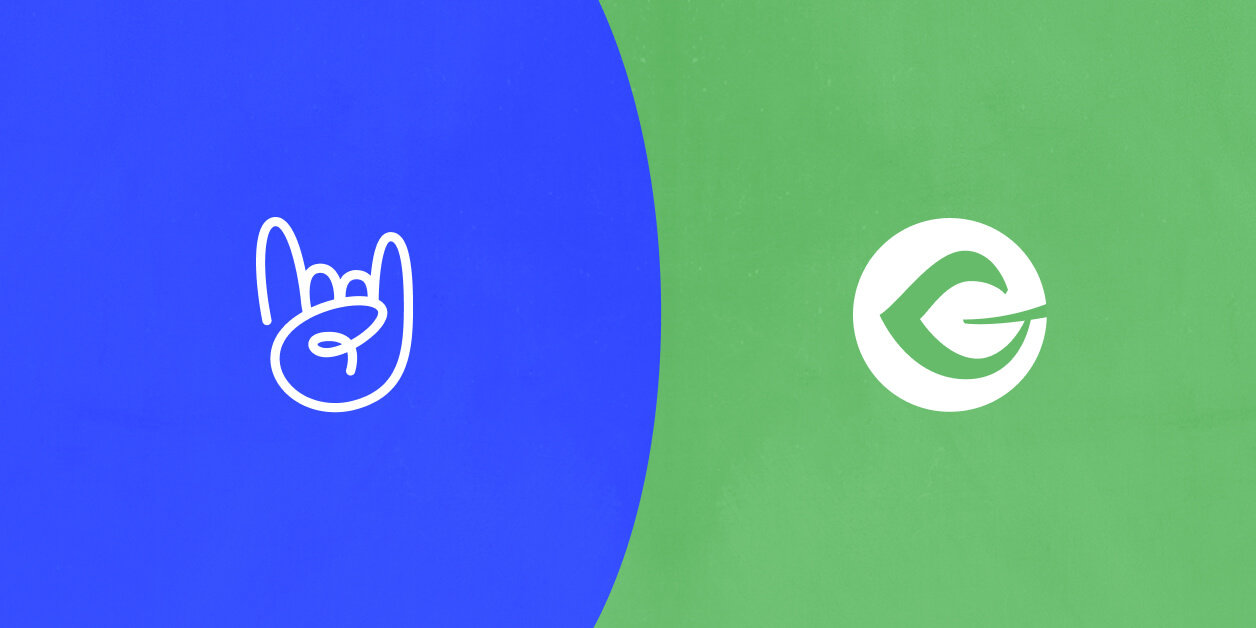 Raising money for a good cause isn't always easy. But with a few tweaks to your website's events calendar, there are several ways to showcase your fundraising efforts and bring in more financial support.
Events and donations work in tandem in a variety of scenarios. For example, a musician can collect donations on their livestream page where viewers can watch and donate all in one place. Schools can set up fundraising event pages that provide event and donation information all at the same time.
In this post, we'll show you how to make that happen with just a few clicks so you can get back to doing good in the world.
Free tools add convenience for you and for donors
Keeping your donations on your WordPress site is key. This allows your users to stay engaged with your event without navigating elsewhere to make donations.
In this article, we'll assume you're already using The Events Calendar to manage your events on WordPress. To get started accepting donations, you'll also need to download and install the free GiveWP plugin. This tool allows you to accept charitable gifts through customizable donation forms, view donation statistics and reports, manage donors, and integrate with a variety of third-party gateways and services.
With GiveWP for donations, you can also display your event info on the same page as your donation. This is a great way to maintain a smooth user experience.
Aside from GiveWP, you do have a few other options to collect donations, like third-party applications that use a PayPal button or redirect users off your site to make a contribution. But most third-party apps take fees out for donations. By using The Events Calendar and GiveWP together, you can avoid third-party fees and be confident that all the money you raise goes toward your cause.
Add a donation form to your events
Once you have The Events Calendar and GiveWP on your site, you can use GiveWP to display donation forms and help you view and manage contributions with a few simple steps.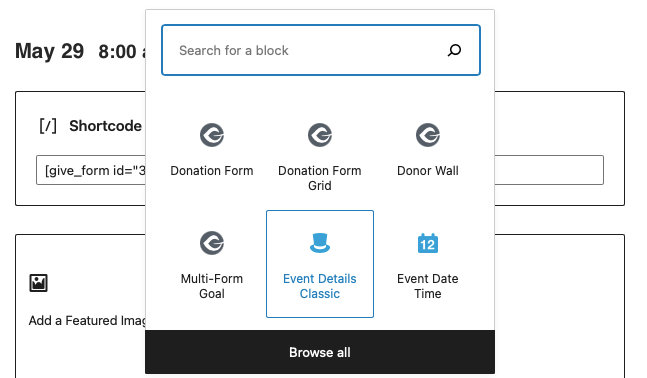 You can activate the Block Editor for your events by going to Events Settings > General and check off "Activate Block Editor." From there, head to your event and search for the GiveWP block options. Click on the donation form and you automatically have a form ready to accept donations.
Learn more about how to set up this integration on our Knowledgebase.
Adding tickets
If you're hosting a ticketed event, you can also add tickets to your event with the free Event Tickets plugin. Sponsors can donate to an event, purchase a ticket, and have their contribution displayed on a Donor Wall.
To make this happen, you can use the Donor Wall block within the Block Editor to add a donation option to your ticket page.
Supercharge your events with donations
Creating events alongside donations is simple and clean. It's the best way to keep your donors engaged and excited about contributing to a great cause. And with GiveWP and The Events Calendar, it's easier than ever to coordinate it all right from your WordPress site.