Your Calendar Now Looks Great in Print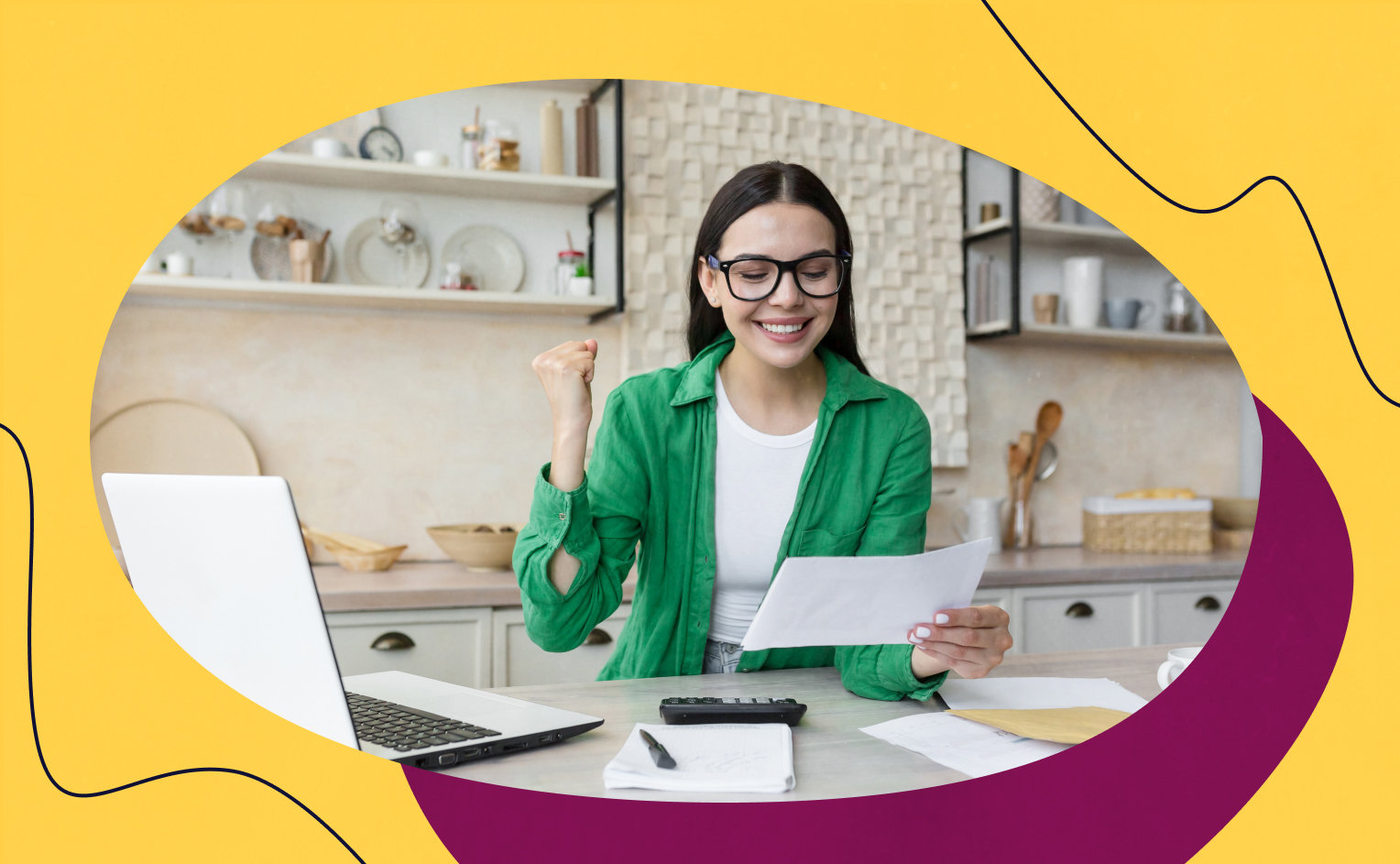 Our latest release of The Events Calendar and Events Calendar Pro contains a new feature that's been on some customers' wish lists for a while. Many users have requested that their website calendars look better when printed.
In the past, depending on your website's theme, printing certain layouts may have displayed elements that were unnecessary on paper, and in some cases, details were cut off between pages. Now when you print using your browser's standard File > Print command, you should see an improved, uncluttered output of your beloved calendar.
Hover over the images to view the improved printouts
List View
Month View
We plan to continue making more improvements, and believe this update will make a big difference for our users who may need to print hard copies of their event calendars.
Tip For Printing Month-View on One Page
To print the month view on one page, navigate to the custom scale settings in the print dialog box for your browser and decrease the zoom to ensure there's no overlap to page 2. Note that results may vary between browsers depending on your content, however, we've had the best results when using Google Chrome.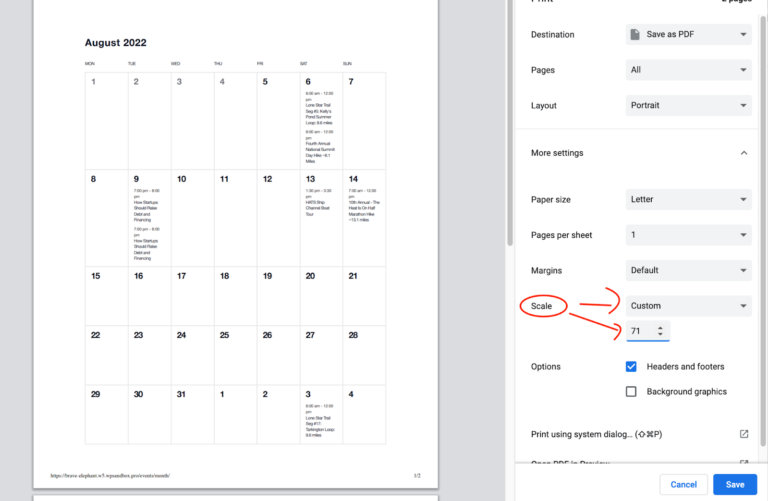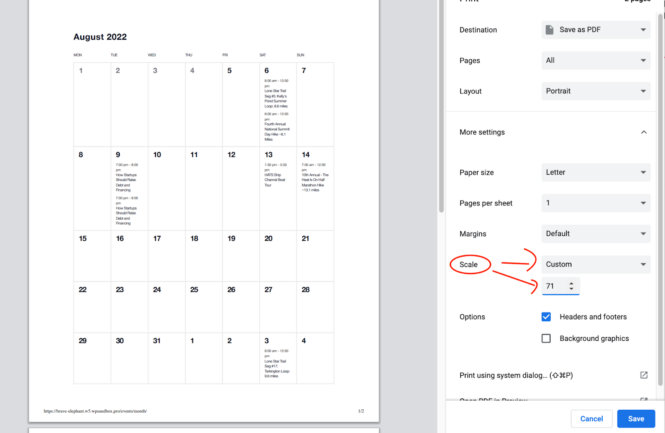 Bonus: A Neat Trick for Elementor Users
One of our developers pulled this nifty trick you might like. If you use Elementor and style the "Event View" widget, you can print out a cool-looking calendar like this. You might use this to color your calendar so that users can easily distinguish the title vs the description, date, or other information. You may also just be feeling psychedelic and want a colorful calendar. You do you!
Stay Connected
We're working on enhancing your calendar print options so that you can do even more! Stay connected by subscribing to our newsletter so you can get updates on the latest tips and tricks for your website's calendar.