Important Facebook API Changes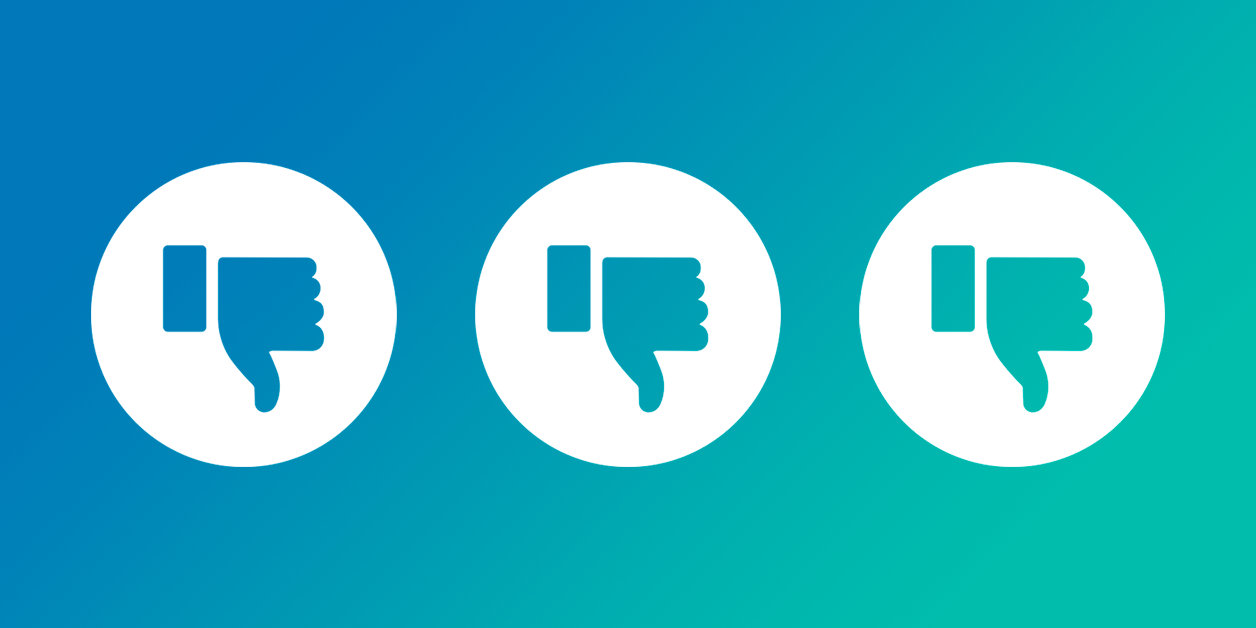 TL;DR – Facebook added even more restrictions to their API and it sucks for everyone.
Back in April, Facebook made abrupt, significant changes to their API that effectively halted the ability for services like Event Aggregator to import events from Facebook into other websites.
Despite getting hit with this major surprise, Facebook gave developers hope that there could be a relatively quick way to restore service to our customers—submit a new application for access to the API.
Unfortunately, this wasn't anywhere near a straightforward process. The review process dragged out over several months with little to no updates. In the meantime, they rolled out multiple changes to their API usage documentation that continued to throw us (and everyone else) for a loop.
Even though we worked our butts off to meet Facebook's changing requirements, our application for API access was ultimately denied. Even worse—it looks like Facebook is putting the kibosh on ALL import services, not just our own.
Universal Facebook Event Import Restrictions
Based on the response we received from Facebook, it appears they are universally restricting the ability to import Facebook events to external sites:
Showing your Page's events on an external site isn't a valid user_events use case. The only acceptable use case for user_events is to integrate a person's events into their daily planning calendar.
Here's their specific language around this particular API usage: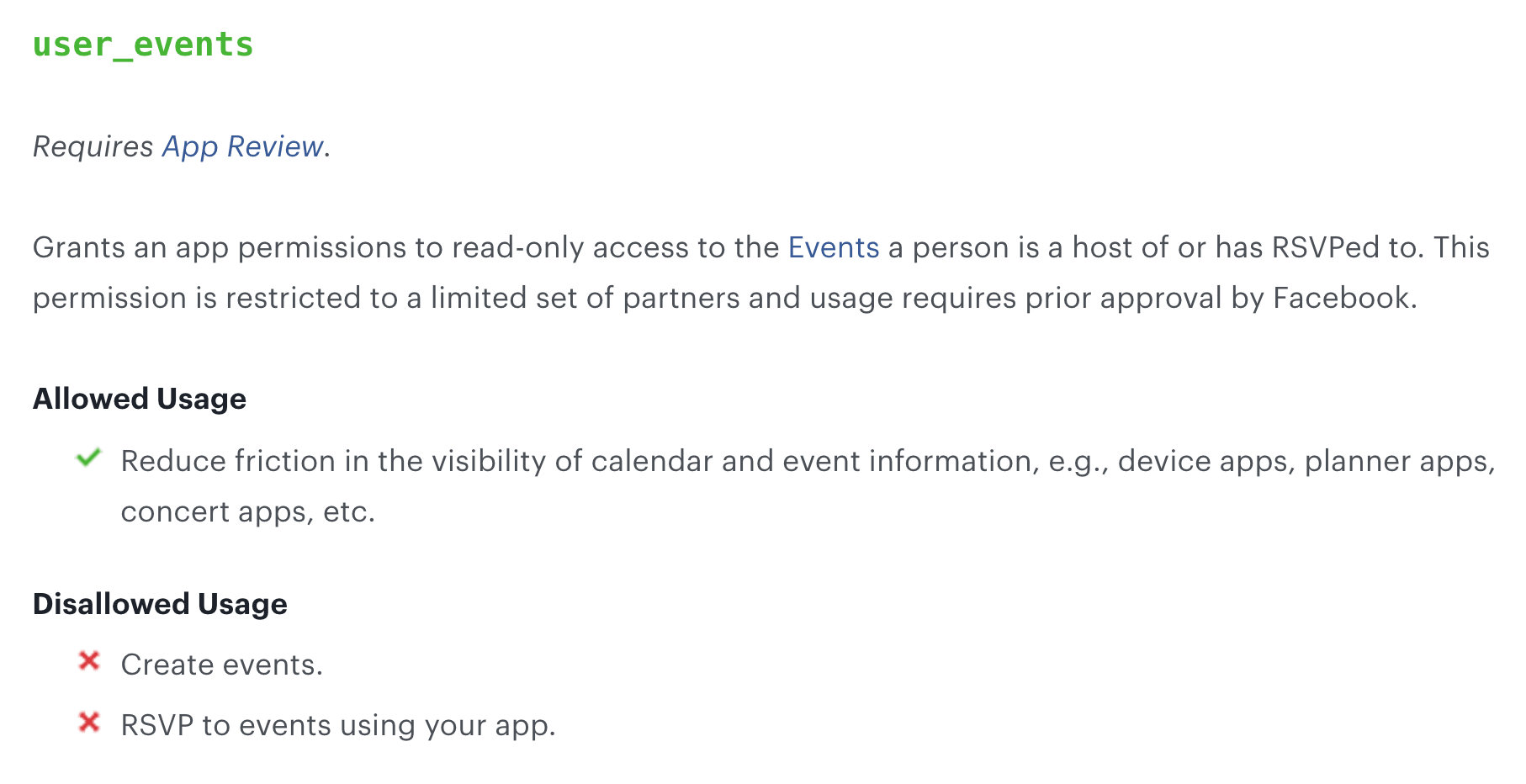 The Death of Facebook Imports to WordPress?
While we can't speak for Facebook, it appears this universal restriction will completely eliminate the ability to import events from Facebook into your WordPress site. What truly sucks is that this isn't specific to Event Aggregator. Import services offered by Time.ly, Xylus Themes, and other providers are affected as well.
Could Facebook change their position in the future? It's certainly possible, but our magic 8 ball says "don't count on it."
The Future of Event Aggregator
The crappy reality is that the ability to import events and other data from Facebook is wholly at their discretion. They've confirmed we won't receive the permissions needed to restore Facebook imports for our Event Aggregator service and there's nothing more we can do about it.
Calling this a disappointment is an understatement. Not only for our team but even more so for our users that have experienced frustration with something that was simply beyond our control.
Of course, you can still run imports from Eventbrite, Meetup, iCal feeds, Google Calendar, and other sources with Event Aggregator, so that's a win. And we'll continue to work on adding additional import sources so you can fill your calendar with awesome events without worrying Mark Zuckerberg will shut 'em down.
——–
If you have any additional questions specific to Event Aggregator and the new Facebook API restrictions outlined above, we've set up a dedicated email address you can use to contact our support team: [email protected]
Also, don't forget to check our amazing Premium Plugins!