10 million downloads: How did we get here?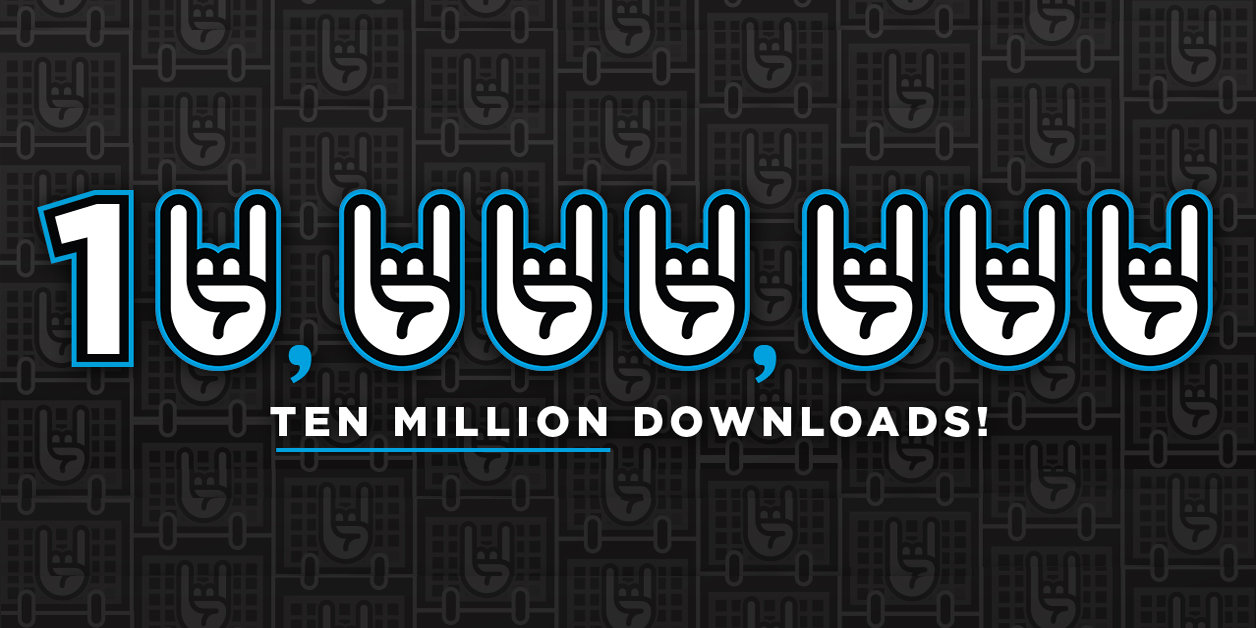 We're incredibly stoked to announce that The Events Calendar plugin has been downloaded over 10 million times! Before we pop the champagne, we want to say thank you by sharing the story of how we got to this point, with your help.
The birth of The Events Calendar
When you think of Modern Tribe, you likely think of the creators of The Events Calendar. Many people don't realize that we are also a renowned agency, helping global brands build dynamic, beautiful and functional WordPress sites.
Modern Tribe actually began as an agency. We were repeatedly tackling complex challenges, and would often contribute our solutions back to the open source community.
The Events Calendar was built by Modern Tribe back when we were a very small team. The calendar plugins that were already available didn't offer the solutions we needed when building sites for our clients, so we decided to build our own.
They found the plugin so useful, they offered it to the WordPress community for everyone to enjoy.
In 2010, after seeing how much traction they were getting on the calendar plugin, they wondered if The Events Calendar could be a legitimate source of revenue for their growing business. Unwilling to start charging for something they had previously offered for free, they created a premium version, Events Calendar PRO, and posted it for sale on CodeCanyon to test it out.
If you're curious about this process, Shane walked through the journey and finances of going premium at WordCamp Seattle in 2012.
Learning from you
By the time the first version of PRO was profitable in 2011, the project evolved from a side gig to its own small (but mighty) team. That team spent most of 2011 with their ears to the ground, listening to everything users were saying about the premium plugin. Originally, Events Calendar PRO was not optimized for users. As you can imagine, the amount of "feedback" we received was overwhelming!
As the years have gone on, we've iterated, and iterated, and iterated. We listened to what you liked and didn't like, and used that feedback to create countless features and add-ons.
We treasure the ongoing conversations we have with you, our users, because they've guided our development and helped us to publish the amazing line of plugins we have today.
Moving forward, giving back
Though it's fun to look back, our focus is firmly set on the future. We are grateful and humbled to have users like you who enjoy our plugins and find them truly useful. That's why giving back through initiatives like our nonprofit partnership program continue to be so important to us moving forward.
10 million downloads means a ton of sites that are using The Events Calendar. If you're curious to see some of the thousands of ways our plugins have been used to help good people do good work, check out our showcase!