Why we Built It: Virtual Events for The Events Calendar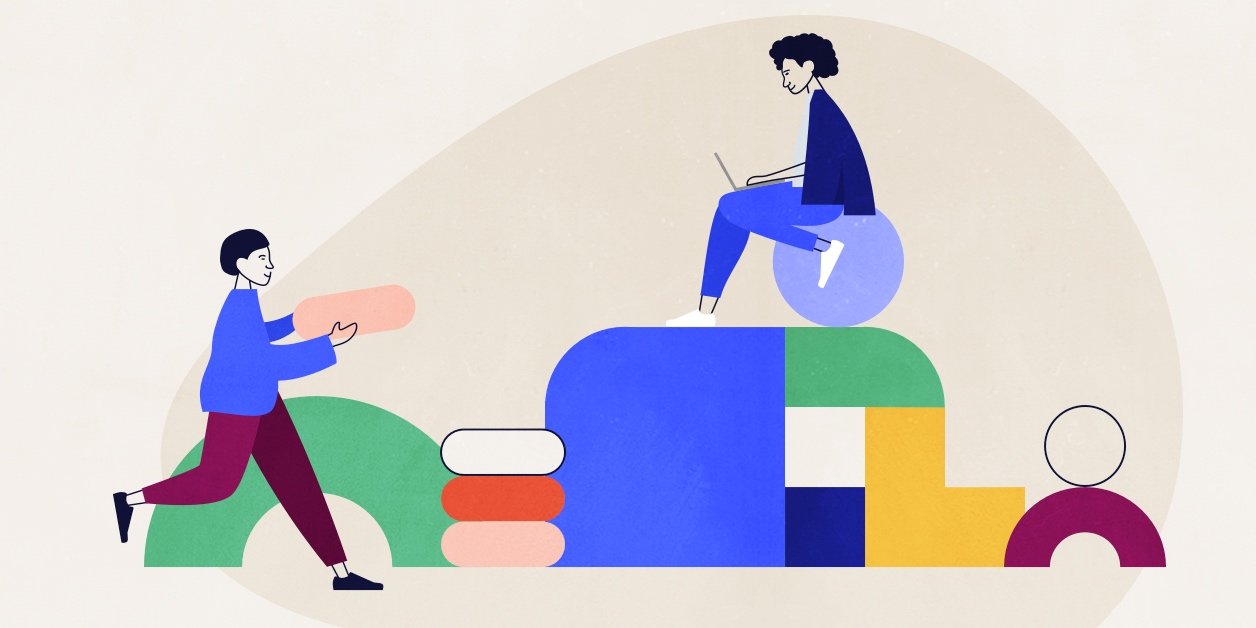 When we first began thinking about Virtual Events, we weren't sure exactly what this product would entail. But we knew there was a need for a plugin tailored for online events, especially as event managers around the world scrambled to adjust while a pandemic swept the globe. Now, a little over two months later, I'm excited to share the full story behind why we decided to build Virtual Events, the latest addition to The Events Calendar suite of tools.
First, let's back up again to March. I've talked about this before, but in my other life, I'm an event organizer, and I have been for about as long as I can remember. When COVID-19 hit, every piece of event revenue—for me and for other event planners—stopped cold. No new sponsors. Cancelled events. Refunded memberships. I immediately went to work trying to transition to virtual events on my own site's calendar where I run a directory for family-friendly events, but I soon realized that it was going to be a huge pain in the ass.
Meanwhile, at The Events Calendar, our team got to work creating extensions and snippets to help our plugins run more smoothly for virtual events. That's when we began thinking about creating a product specifically designed for virtual events, instead of just focusing on workarounds. By April, it was clear that virtual events were around to stay, and we wanted to create a plugin that could make the most of those events.
We started digging in to see what customers needed to make virtual events work on their sites. Here's what we learned: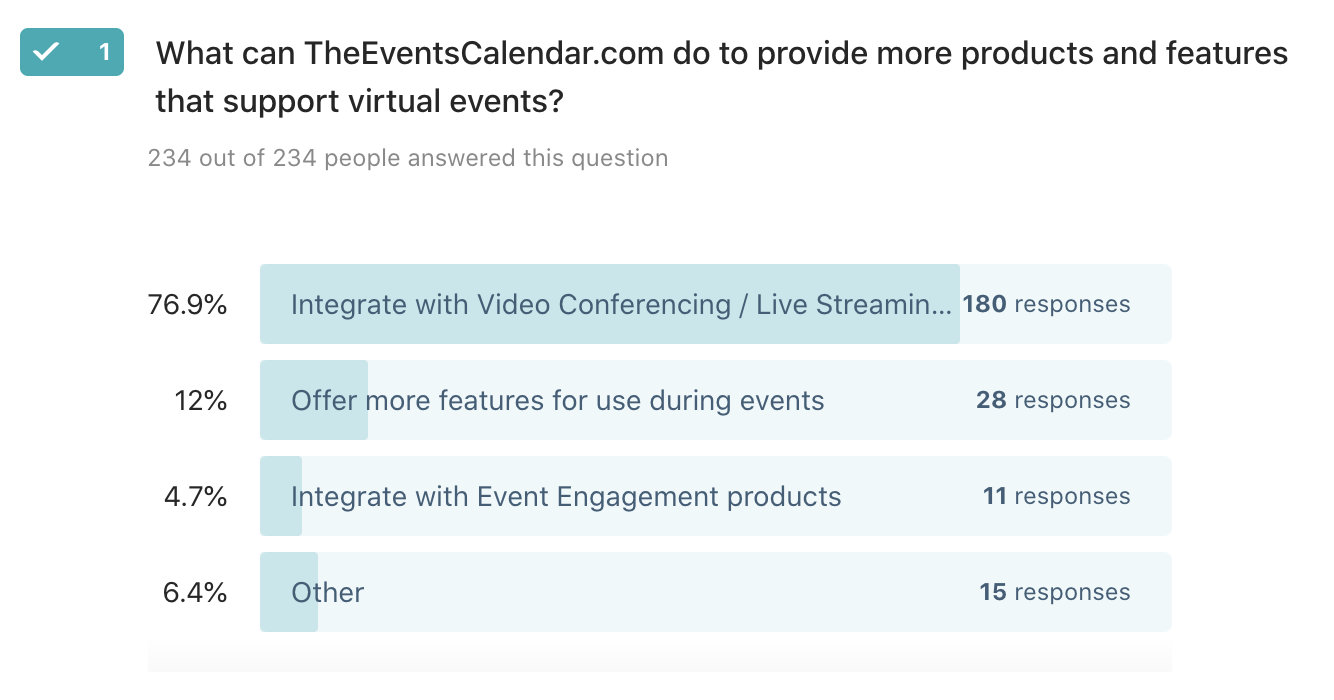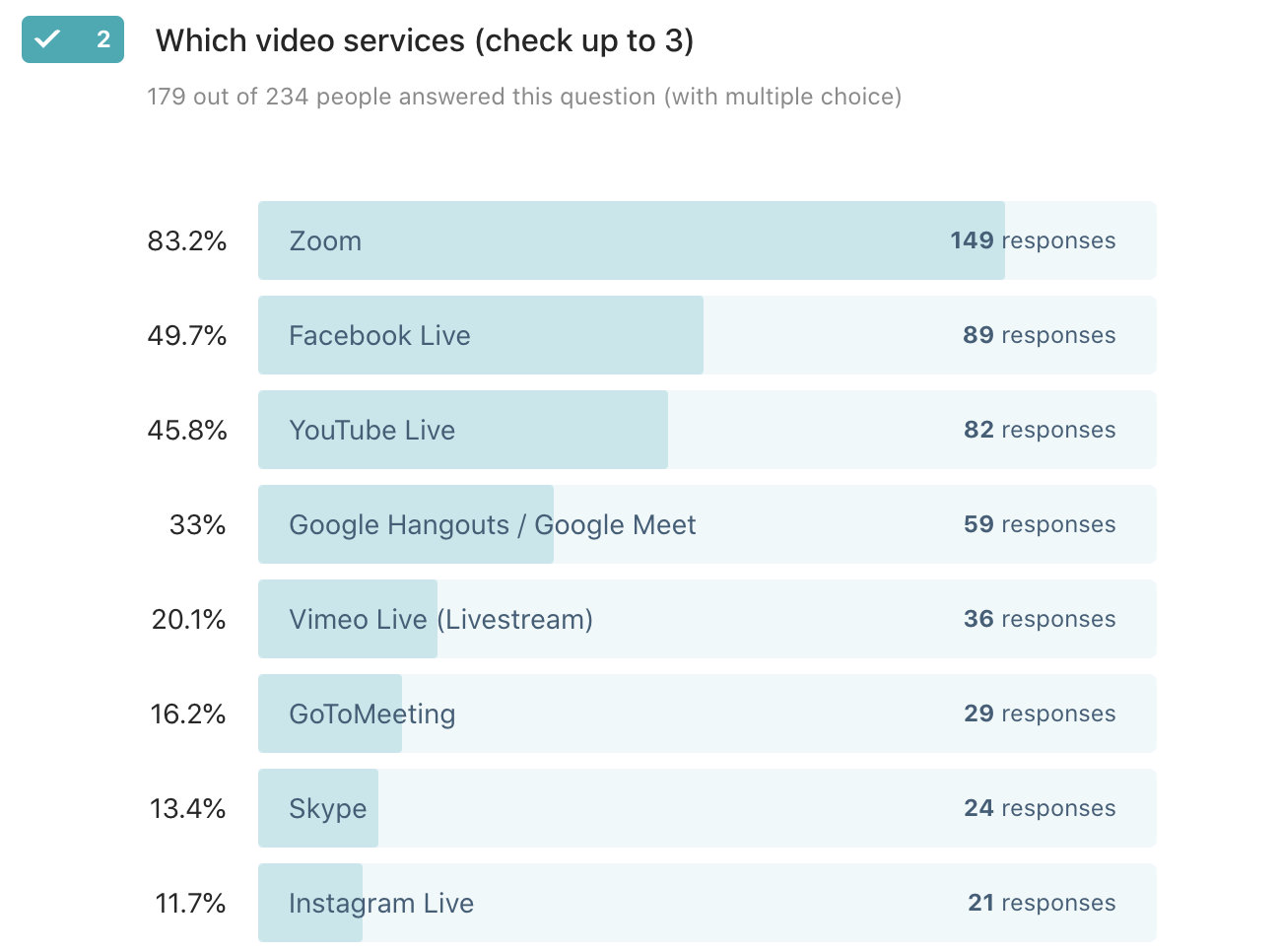 Number one on the list: Zoom integration.
I think you'll like this feature as much as I do.
Here's what I was doing on my own calendar before Virtual Events: Go to Zoom, create a link, go to my email service, set up a trigger to email the Zoom link when guests RSVP (because I don't want to share the Zoom link publicly), then on the day of the event, add the Zoom link to the event page, in case anyone missed it.
There had to be a better way, right?
I know I sound like a lady in an infomercial. But our product developers at The Events Calendar agreed: There definitely needed to be a better way, and they were able to make it happen. Our Virtual Events plugin integrates with Zoom to streamline all of these steps, and even allows you to generate Zoom meeting links right from your WordPress dashboard.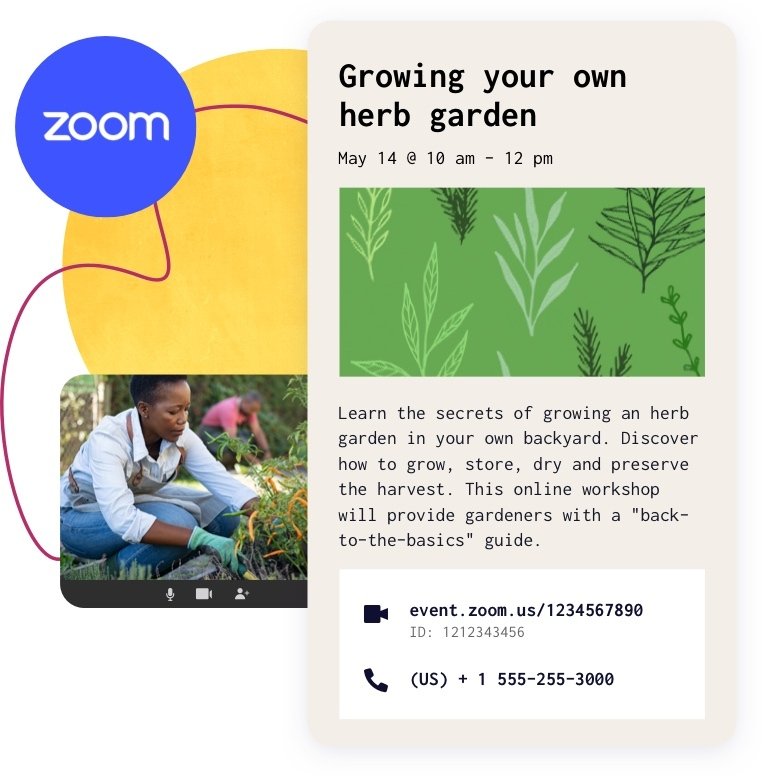 First look at the Zoom integration in Virtual Events
So many customers we've heard from are spending too much time trying to find workarounds to hide Zoom links, embed videos, and send reminder emails. I'm happy to say Virtual Events for WordPress does all of this and more.
For now (although it changes every day), nearly everyone I know in the events business assumes that large-scale events aren't coming back until late 2021. Regardless, we're all trying to become pros at virtual events as quickly as possible. I'm inspired by examples of business owners quickly adapting, like Meg Chaloner of Sip and Script, who figured out a way to transition her nationwide calligraphy workshops into fun and interactive virtual events.
Plain and simple, we built Virtual Events to make your life as an event organizer easier. While some of our customers have made The Events Calendar and Event Tickets work for virtual events, the reality is those plugins were built with live events in mind—not webinars, online classes, and virtual conferences. Virtual events require their own calendar solutions, and that's why we've spent the past few months hard at work on this plugin.
Get started with Virtual Events today
Ready to get started? Learn more about Virtual Events here.