Beaver Builder Integrates with The Events Calendar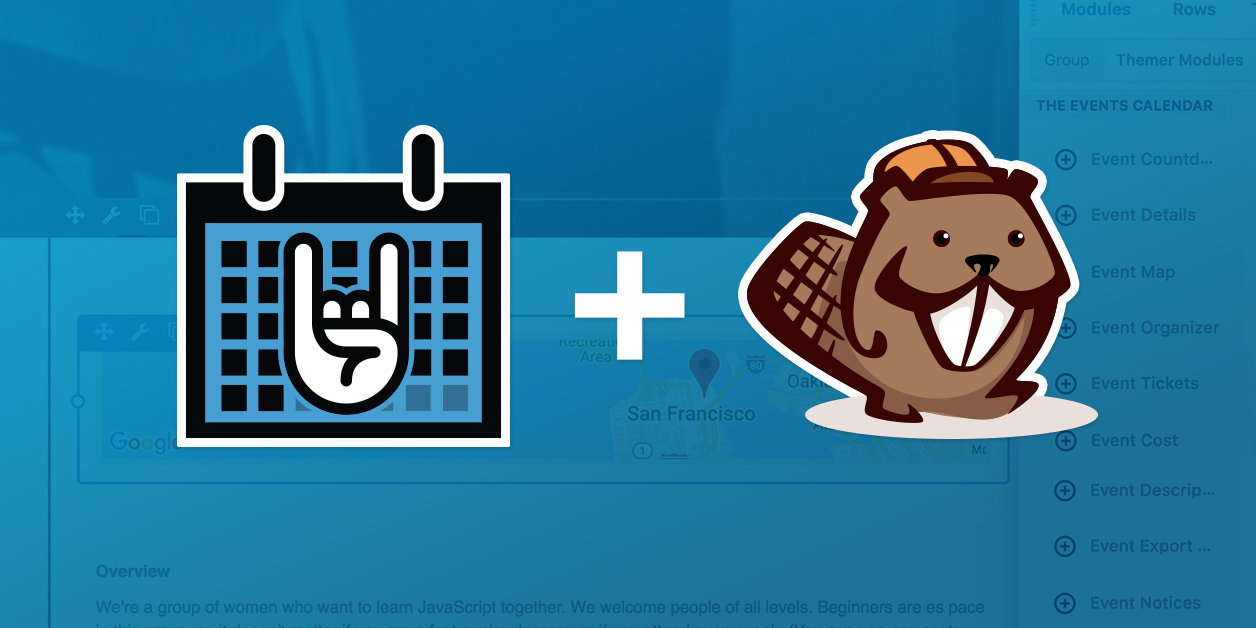 Have you wanted to design an event calendar and single event listings without writing code? Beaver Builder's integration of Beaver Themer with The Events Calendar makes that possible.
In our Themer's Guide, we walk you through the basics of customizing how your website displays events. If you are using the Beaver Builder page builder, and also have Beaver Themer to customize post layouts and archives, you now have an easy way to get the look you want. You don't even need to know how to code!
Building Custom Calendar Layouts with Beaver Themer
Whether you want to add a header above your calendar, add shortcodes below it, or change the look of event category and tag archives, you'll want to use the archive-type Beaver Themer layouts to override the main Events page (or any page that lists events by category or tag).
Once you've done this, you can use all of the features of Beaver Themer to extensively customize your calendar layouts.
Take a look at the following example of adding a Post Slider displaying events to the top of our Month View: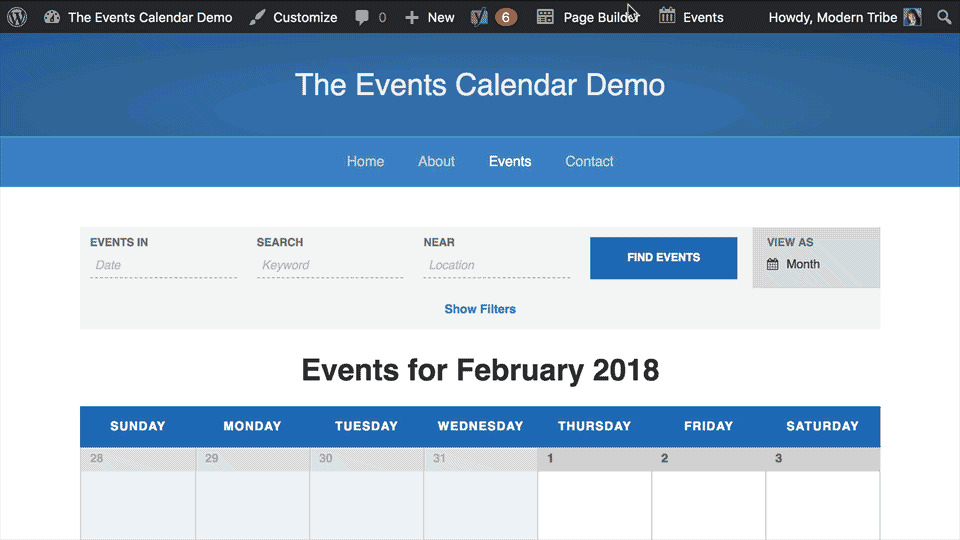 Want to dive in on overhauling your /events page? For a step-by-step tutorial see Create an Archive Themer layout for The Events Calendar.
How to Style Your Single Event Listings
Want to add a countdown clock below your event title? Maybe adjust the map height? Implementing these and other customizations is easy with Beaver Themer—you simply select a singular-type Themer layout to override the single event page.
Here's a quick peek at how to customize your event pages from there:
For an in-depth, step-by-step tutorial that explores many more customization possibilities, see Create a Singular Themer layout for The Events Calendar plugin.
This walk-through from Beaver Builder about creating your own single event listings might also be helpful:
More Custom Layouts
Using Beaver Themer's tools will let you create custom layouts for other Event Calendar and Event Tickets elements, such as:
Organizers
Venues
Categories
Tags
We love to see this deeper integration happening, and can't wait to see what you do with Beaver Builder's integration with The Events Calendar. Drop us a note to let us know what you make!
And don't forget to check our premium plugins as well!