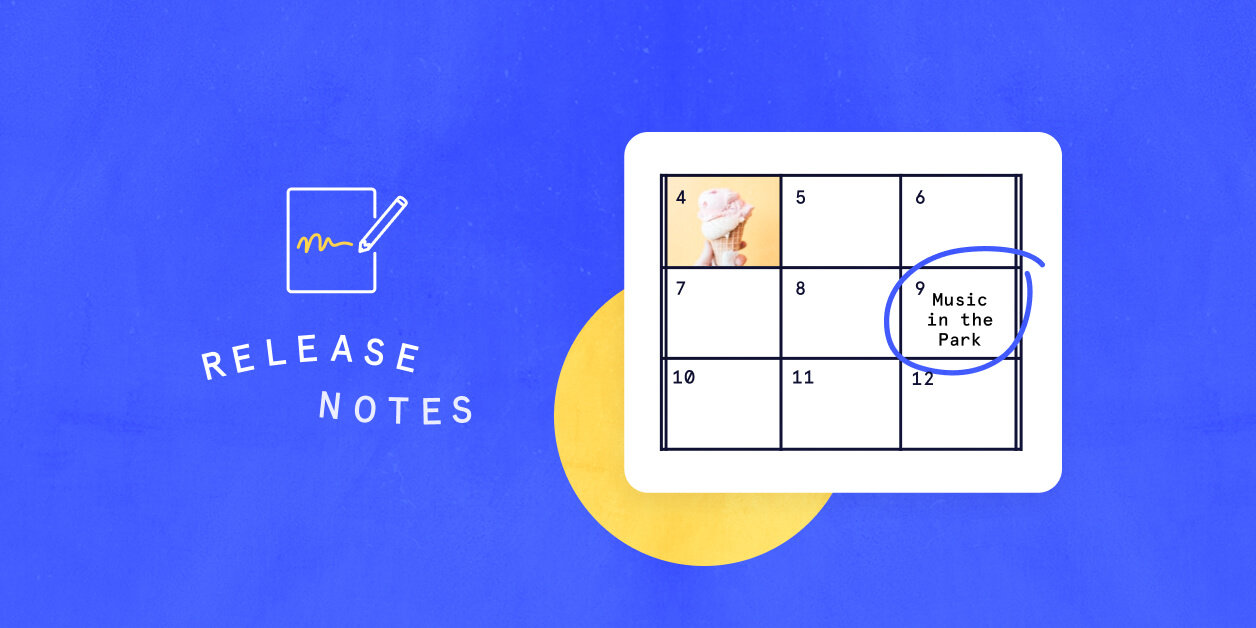 The Events Calendar 5.3.2
Summary
Maintenance Release
This release adds a custom map pin option to the WordPress Customizer for V2 users with a custom Google Maps API key, plus design tweaks in the calendar's list and day views.
This is a "maintenance" release, meaning it should be a super smooth update but, as always, please backup your site and database as you would with any other WordPress update.
---
✨ New
New features included in this release:
Create custom map pins in the WordPress Customizer when using our updated calendar views and a custom Google Maps API key.
The top padding above the date stamp in list view is a little bigger.
The bottom margin of the event title in list and day views is a little smaller.
Some sharp corners have been rounded in the event designs.
Customize the URL delivered to the Event Aggregator server using a new tribe_aggregator_build_url_data filter.
Some light styling was added to The Events Calendar section of the Customizer admin for V2 views.
---
✅ Fixed
Bugs that were squashed in this release:
We now use a dynamic label for the fast-forward link on the month view, which allows for more customized changes with our Relabeler extension.
We correctly filter locale in the Tribe\Events\I18n class to avoid errors.
We fixed an issue where Event Aggregator was causing errors for some users regardless of whether or not they were using it.
We have resolved an issue where the main calendar page was blank with the updated calendar views.
---
🗣 Translations
Language string updates in this release:
4 added
187 updated
3 fuzzied
5 obsoleted