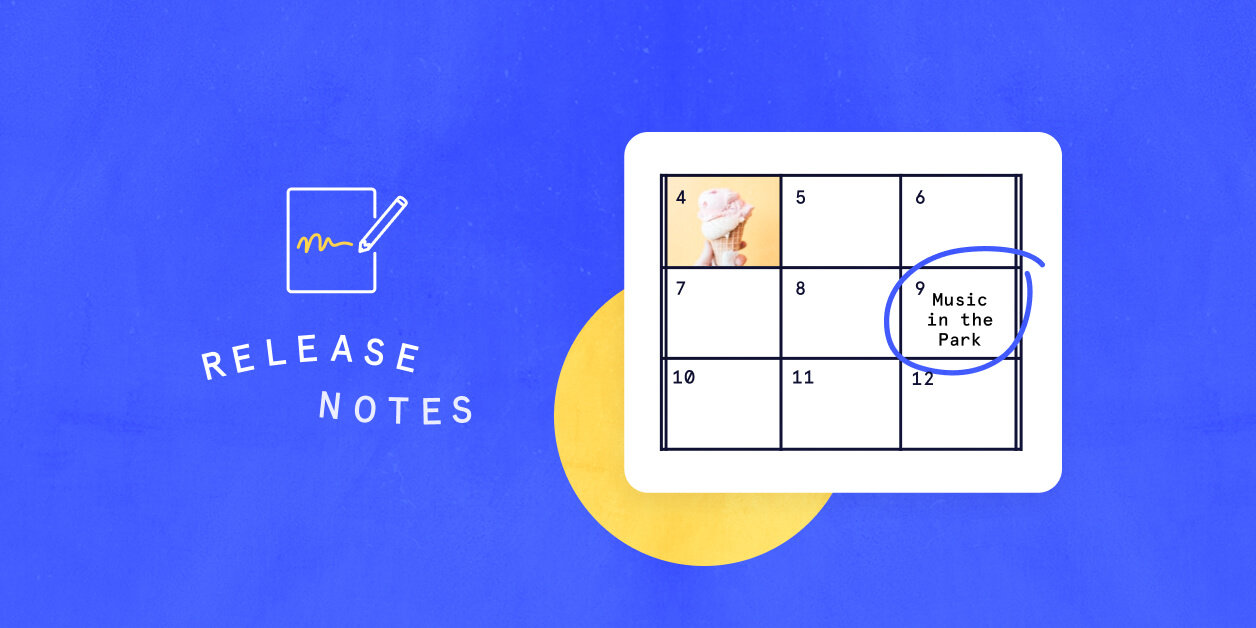 The Events Calendar 6.0.12
Summary
Maintenance Release
This version of The Events Calendar includes various fixes and tweaks with a focus on stability and compatibility with third-party tools.
As always, we recommend testing updates on a staging site first, but it should all be smooth sailing.
---
✨ Tweaks
New tweaks in this release:
Added filter: tec_events_custom_tables_v1_events_only_modifier_before_get_posts in our 6.0 query modifier, useful to make changes to the query prior to fetching posts for the selected events.
Added Filters: tec_events_linked_posts_my_posts_post_status, tec_events_linked_posts_all_posts_post_status to allow filtering of post status of Linked Posts.
Ensure we only have one <main> element in the single events page for improved accessibility.
Fire the tec_events_custom_tables_v1_fully_activated when the Custom Tables v1 implementation is fully loaded.
Replaced the use of FILTER_SANITIZE_STRING in favor of tec_sanitize_string improving PHP 8.1 compatibility.
Added filters: tec_events_custom_tables_v1_events_only_modifier_before_get_posts, tec_events_linked_posts_my_posts_post_status, tec_events_linked_posts_all_posts_post_status, tribe_events_add_canonical_tag
Added action tec_events_custom_tables_v1_fully_activated
Changed views: blocks/event-tags, blocks/parts/details, v2/list/event/venue
---
✅ Fixed
Bugs that were squashed in this release:
Avoid JS errors when using the first compact date display format with WPML.
Build secondary Views navigation links correctly when WPML is active.
Build the link to the Events page from the Permalinks settings page correctly.
Correctly handle the creation or update of Custom Tables v1 in a multisite context. (thanks @jiadil).
Ensure the link to the Event Tags Archive page is correct when using the Block Editor.
Ensure the venue country is displayed in the list view when venues are created through the block editor interface.
Fix the issue with events post type bleeding in on custom tag queries, instead of only on the tag archive page.
Fixed a situation where an invalid request header in our pagination would cause some strict security settings to block these AJAX requests.
Fixes an edge case where running get_posts() twice with a taxonomy query, would result in an extra where statement added limiting results in an unexpected way.
Fixes situation in the block editor where a default organizer would not persist after being saved.
Improve the canonical tags added to event views to increase compatibility with SEO plugins.
Resolve the issue of the WP customizer not loading correctly when the Colbri Page Builder plugin is active.
Updates the Monolog repository to use TEC namespacing via Strauss, to provide more compatibility with other plugins.
---
🗣 Translations
0 strings added
82 strings updated
0 strings fuzzied
0 strings obsoleted