Best WordPress Plugins for School Calendar Website
If you're building a school calendar website for WordPress, you may know that there are many different pieces to the puzzle to make your website complete. From choosing a domain name for your school calendar website to choosing plugins and themes, you want to ensure that you make the right choices to improve your site functionality.
In this article, we'll review some of what we think are the best school calendar website plugins to make your WordPress site as efficient as possible. Below, you'll find our top picks for plugins to add to a school calendar website, including some of our own.
WordPress plugins for school calendar website
In no particular order, here are the best WordPress plugins for school calendar websites, in our opinion.
The School Management System
The School Management System is a WordPress plugin designed to help you manage your school and all its facets, such as classes, sections, students, ID cards, teachers, staff, fees, invoices, noticeboard, and more. It works primarily by adding shortcodes to WordPress pages and posts where you'd like to display its various features, like inquiry forms, account management, and a fees submission form using the Stripe or PayPal payment gateway. Plus, there's a School Dashboard where you can access all your school-related information in an easy-to-use interface.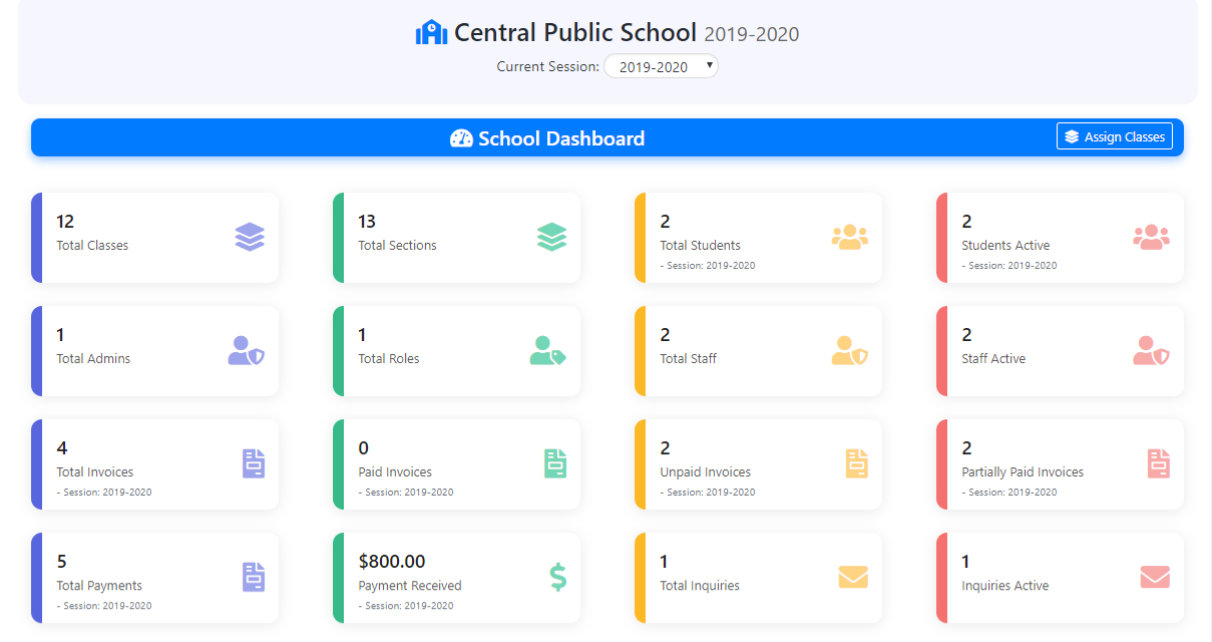 All of these features come standard with the free version of the plugin. The premium upgrade comes with features like multi-school support, roles and permissions for different types of users, and library management to issue books to students and generate library cards.
The Events Calendar
The Events Calendar is our free flagship product, and we can't deny how useful it can be for your school website. Put simply, with The Events Calendar, you can add a calendar of events to your school's website. With a calendar on your website, you can present students, faculty, and parents with all of your upcoming events in one place. The calendar provides your users with a landing page to quickly scan through everything your school has coming up. And you can choose from several views, like List, Day, and Month views.
Another great aspect of The Events Calendar is that users can subscribe to the calendar. Parents can add your school calendar to their personal Google Calendar or iCalendar to check in on upcoming days off from school. Or students can see when there are testing days on the horizon. If you make any changes to the calendar on the school's WordPress site, these changes will be automatically reflected on the subscriber's personal calendar.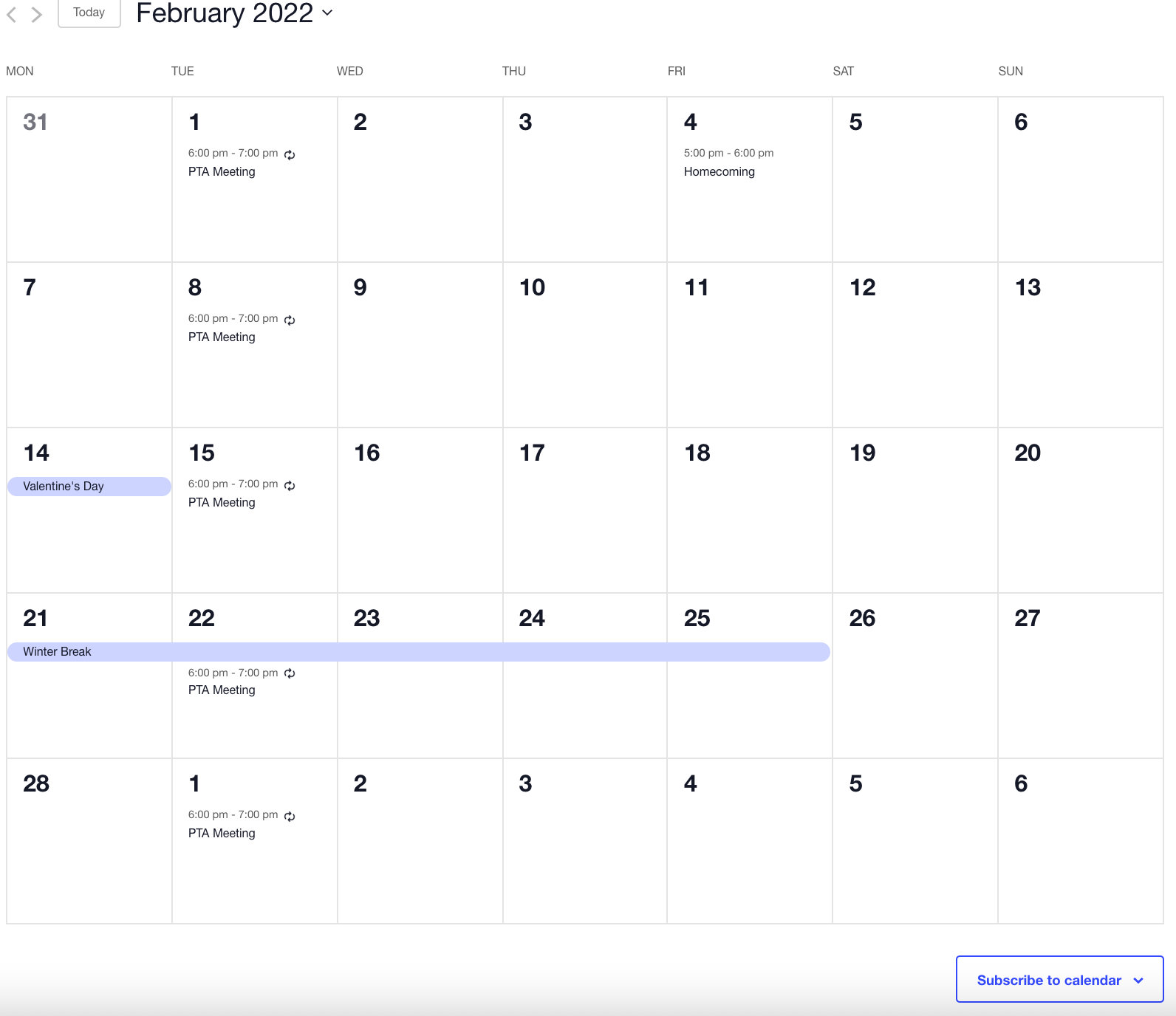 You can even compose individual category calendars for different types of events by using event categories. Set up separate categories for each sports team, days off from school, and PTA meetings. Add links to each of these calendars in your dropdown menu on the homepage to make navigation a breeze.
LearnDash
Having a Learning Management System on your school website can be beneficial. With the move towards online learning, an LMS like LearnDash adds the ability to put course content to your website. This is great, especially for colleges and universities wanting to offer online classes in addition to their regular in-person offerings.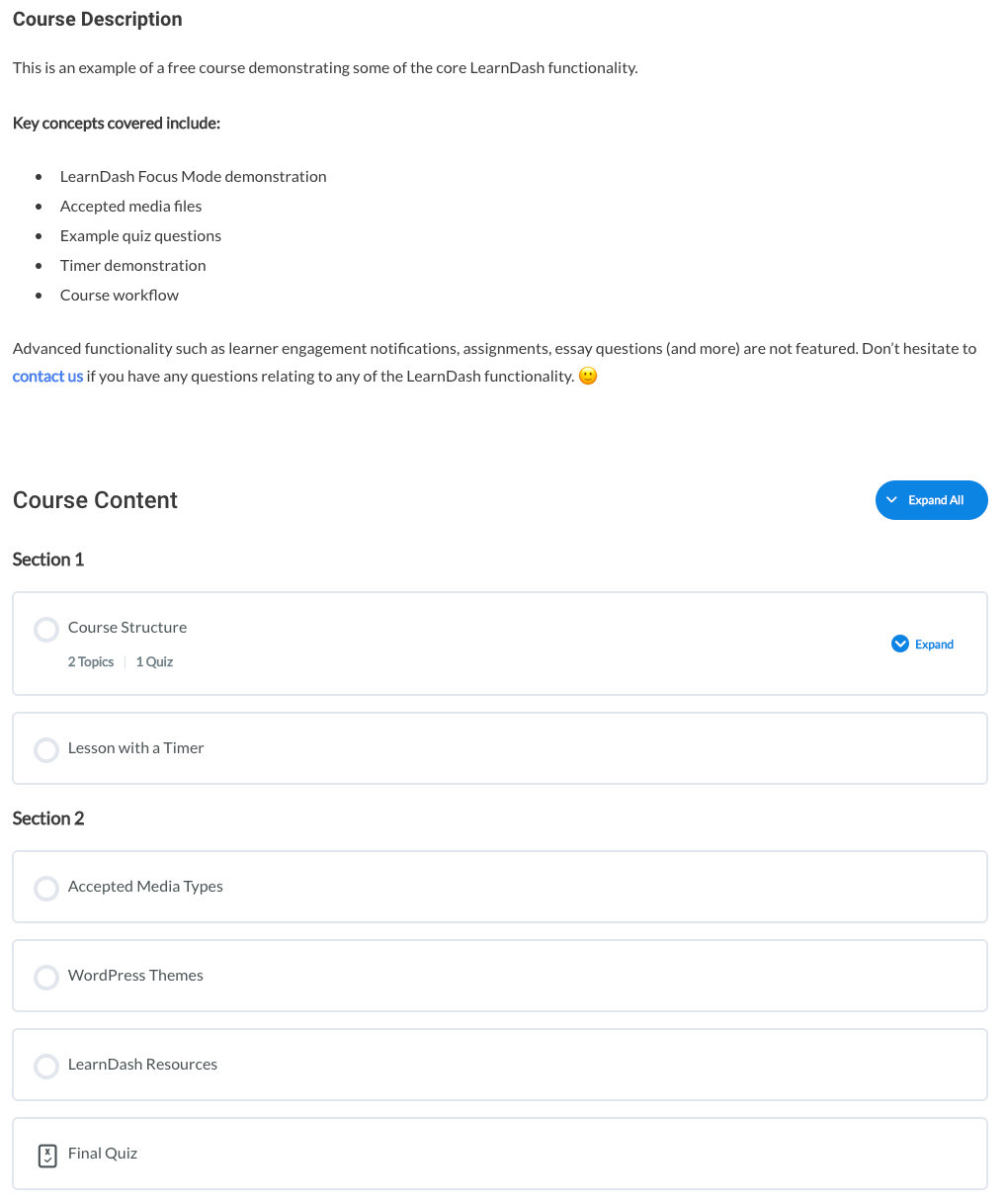 Features include integrations with other plugins like Restrict Content Pro so that you can keep your course content protected and available only to those registered for your course. LearnDash also includes a grade book, flexible prerequisites, and drip-feed lessons so that students will only get the lessons they're up to, rather than providing them with all the content at once. LearnDash is the perfect solution to the online learning trend that will only continue to grow.
Event Tickets
Another free plugin offered by The Events Calendar team, Event Tickets, is key if you'd like to sell tickets or add RSVPs to your events on your school website. You can use Event Tickets to enable online payments for all of your school events. By using our ecommerce solution, Tickets Commerce, you can easily accept payment for school events through your WordPress site. Construct tickets for everything from school performances to sporting events, and even get creative using Event Tickets to collect testing fees.
Once you collect payments, you'll be able to view and manage all of your payments directly from the backend of the WordPress site. Track revenue, check-in attendees, and easily refund parents who can't make it at the last minute.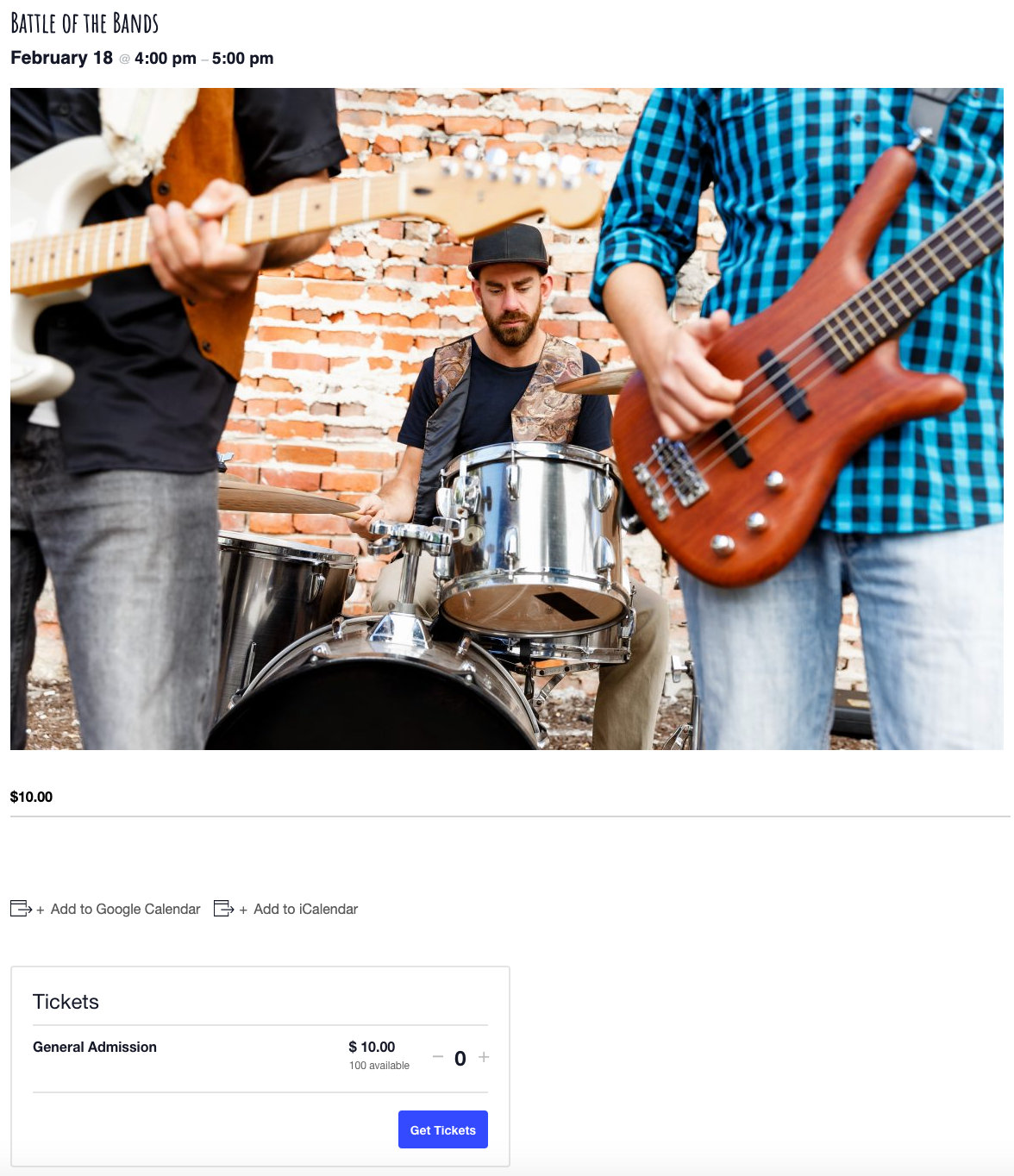 Restrict Content Pro
Suppose you'd like the ability to enable your school to make certain content only available to specific users. In that case, you'll want to implement a membership plugin, like Restrict Content Pro, on your school's website. With Restrict Content Pro, you can create pages available to your faculty members, like memos, school calendars, and parent-teacher conference dates. You can also direct students to pages only they can see, such as course materials, grades, and other academic information. Parents-only pages can contain report cards, disciplinary information, or additional confidential information specifically for them.

Contact Form 7
Inserting a contact form onto your school's website is a great way to ensure parents, prospective families, and other inquirers can get in touch with your school. With Contact Form 7, you can create multiple forms and customize those forms using simple markup. You can choose an email address to send form submissions to, add a Recaptcha, and include spam filters in your form.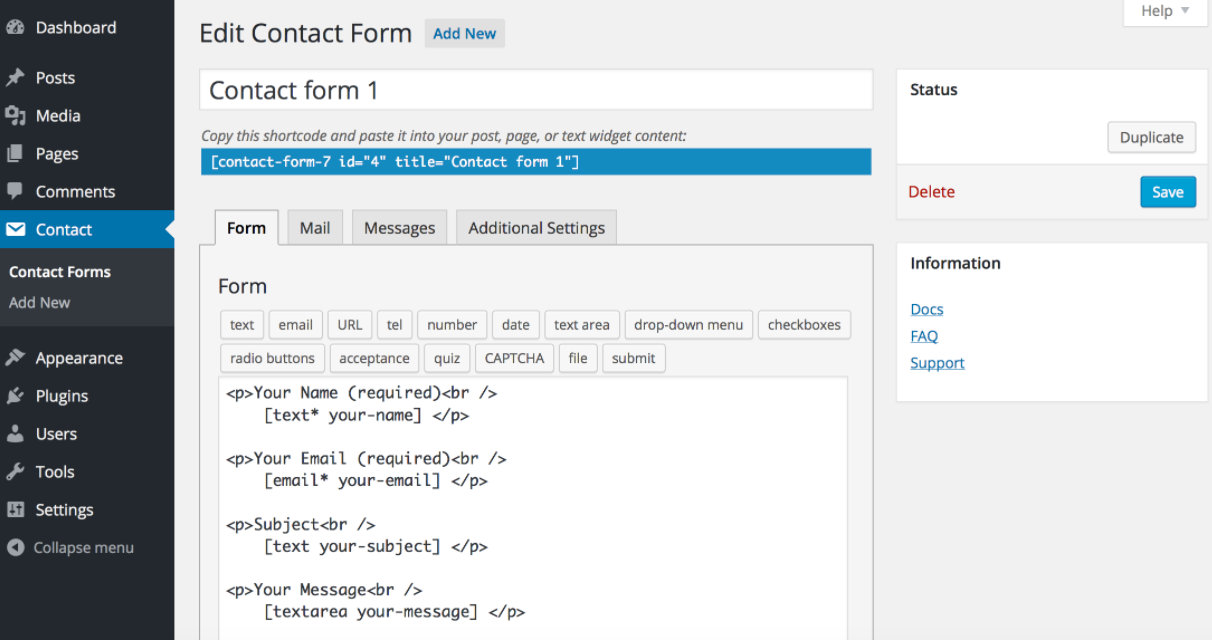 Community Events
File this one under "nice-to-have," Community Events allows you and your faculty to add events from the front end of your website. You typically add events from the backend as an administrator, but adding events via the frontend grants others access to event creation without providing access to everything else available in the backend. Use the community events form to let department managers submit events through your website. From there, you can approve, edit, and publish those events to your main calendar. The community events form comes pre-made, so you don't have to worry about making it from scratch.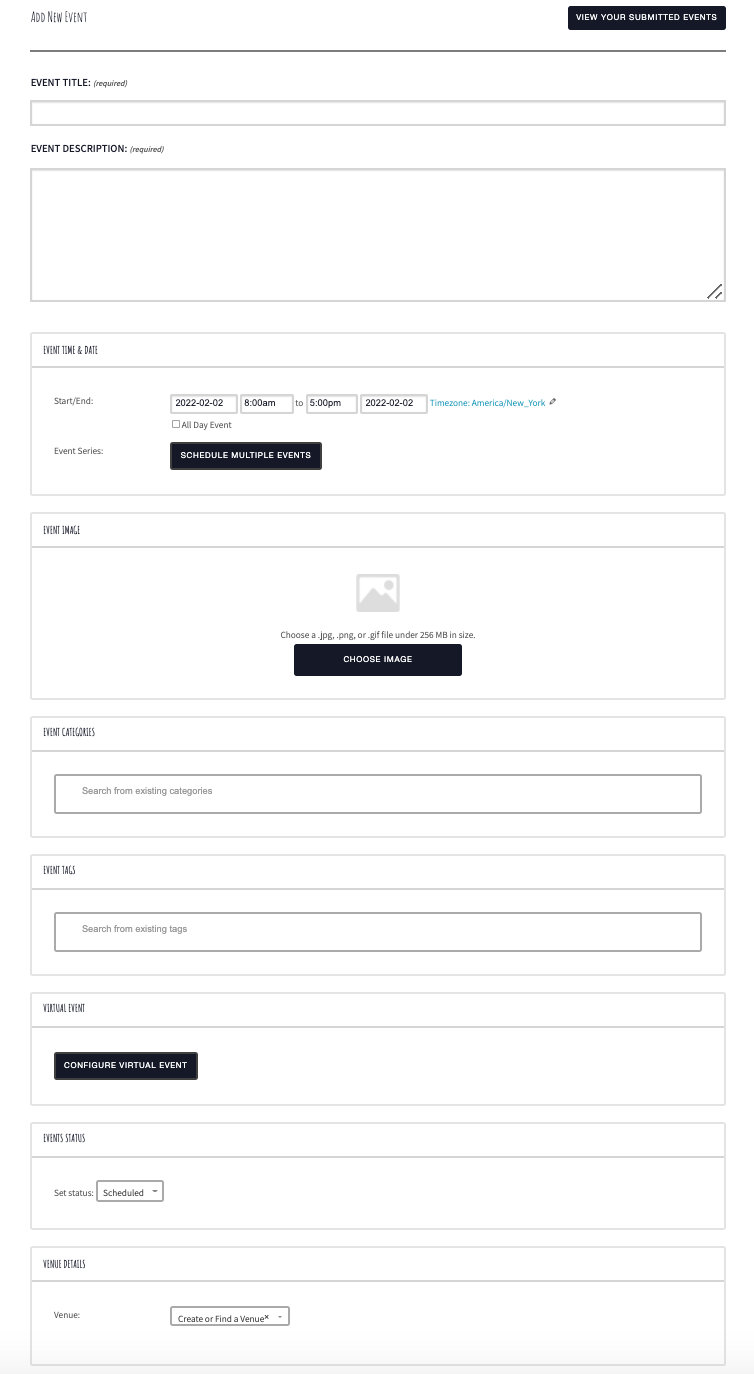 You can even provide parents with access to your community events page so that they can submit ideas for fundraising or PTA events. Or use the form for students to send ideas for the prom theme. Since the events aren't published immediately, you can review all submissions and choose which to publish.
GiveWP
Add fundraising features to your school's WordPress site with GiveWP. This plugin makes it easy to kickstart your school's fundraising efforts and simplifies the giving process. Easily set up donation forms, embed them directly onto your event pages, and customize forms to include relevant information and eye-catching photos. No fundraising ideas? No problem, GiveWP has plenty of ideas to get your fundraising juices flowing.

For a full tutorial on how to create a WordPress school calendar website, check out this blog post ✨