Adding Subscribers in Promoter
Promoter allows you to manage and maintain subscriber lists. Say you need to add subscribers to one of your lists. Here's how you'd do that.
First, click on the Lists menu. This is where all the magic happens. This gives you three options for adding subscribers.
Import CSV
All you need is a CSV file containing three columns: First Name, Last Name, and Email. Email column is the only required column, but using First Name and Last Name will help you personalize your messages even further.
Note: Custom lists are limited to a total of 5,000 email addresses between all lists.
Copy & Paste Email Addresses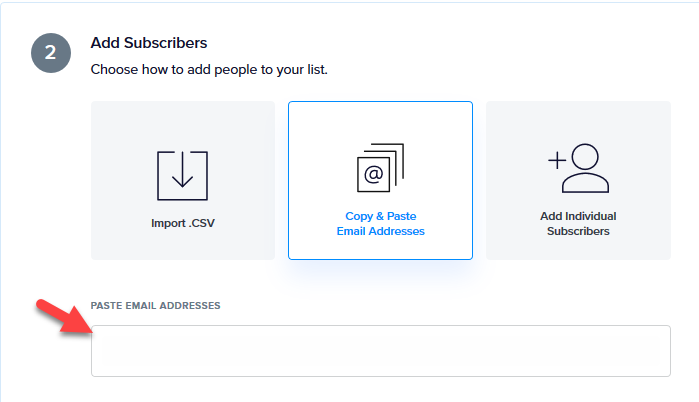 This option reveals a form field where you can enter the emails addresses you want to add to a list. Separate each email with a comma, submit the form, and they will be added to your list.

Add Individual Subscribers
This is basically the same ideas as adding subscribers with a CSV file, but allows you to enter the data right in the page. You get the sale fields for First Name, Last Name and Email, where Email is the only required field.