With Event Aggregator, you can import events from various sources. This article will cover how to import your events from Google Calendar into your WordPress site.
Find the import URL
The first thing you'll want to do is find the import URL that you'll use to import your Google Calendar events. To do this, head to your Google Calendar and click on the three dots next to the calendar you'd like to export. From there, select Settings and Sharing.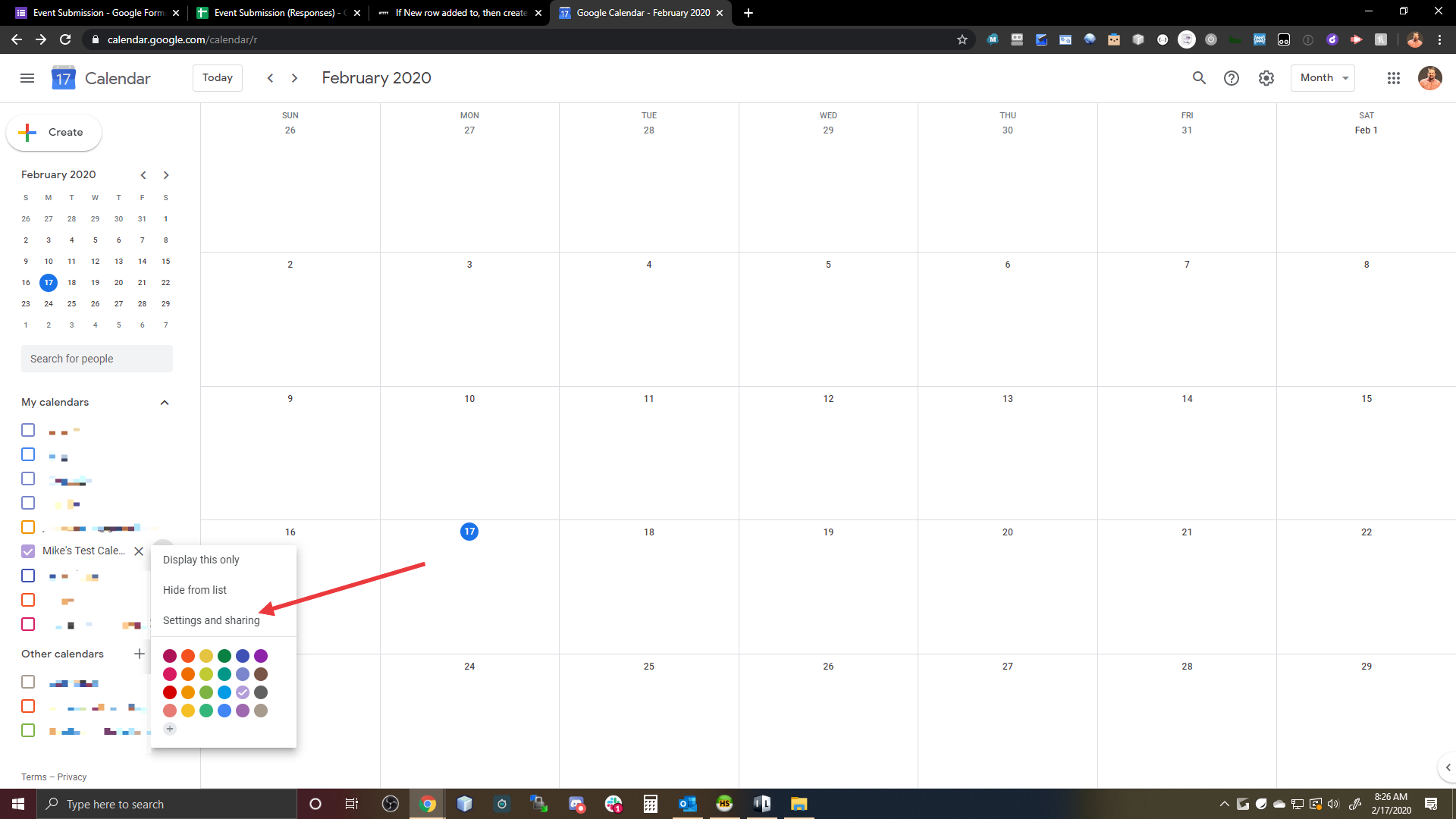 Next, scroll down to the Integrate Calendar section and look for the Public Address in iCal format. Copy this link (or the Secret Address), so that you can use it to import your Google Calendar events.
Import events from Google Calendar
The following steps will allow you to import events into The Events Calendar with from your Google Calendar using our Event Aggregator importer system.
Go to the Import Screen
Log into the WordPress dashboard of your site then navigate to Events → Import.
Select Google Calendar as the Import Origin
The first step on the screen will ask you to identify the source of your new import. Select "Google Calendar" from the list of options.
Paste your Google Calendar URL
Take the Google Calendar URL that you found in the previous step and paste it into the URL field. Then click Preview.
Preview the content and choose what to import
This preview shows you all the events available to you in the file. It provides you with a chance to search for specific events, select only the events you want to import, or simply check the content before everything is imported.
Run the import
Before you hit the Import button, you can also set the WordPress status of the events when they are imported:
Published: The content will be published to your site right away.
Draft: The content will not be published but available for editing after the import.
Pending Review: The content will not be published or a draft, but labeled as being ready for a WordPress editor or administrator to review before it is published.
Private: The content is published to your site right away, but only accessible to those who are logged into the site and with permissions to view the content.
The status you choose will apply to the event as well as any new organizer or venue created by the import.
You can also assign an Event Category for the imported events. This category will be added in addition to any categories defined by the feed itself.
Once you have everything configured, click the Import button and your events will be added to your site's calendar.