Customizing Promoter Shortcuts
To get started and follow along with this tutorial, you will need to log in to your Promoter account and navigate to the Shortcuts Menu (click on the link if you have already logged in)
Default Shortcuts
On this page, you will find Promoter's twelve default shortcuts.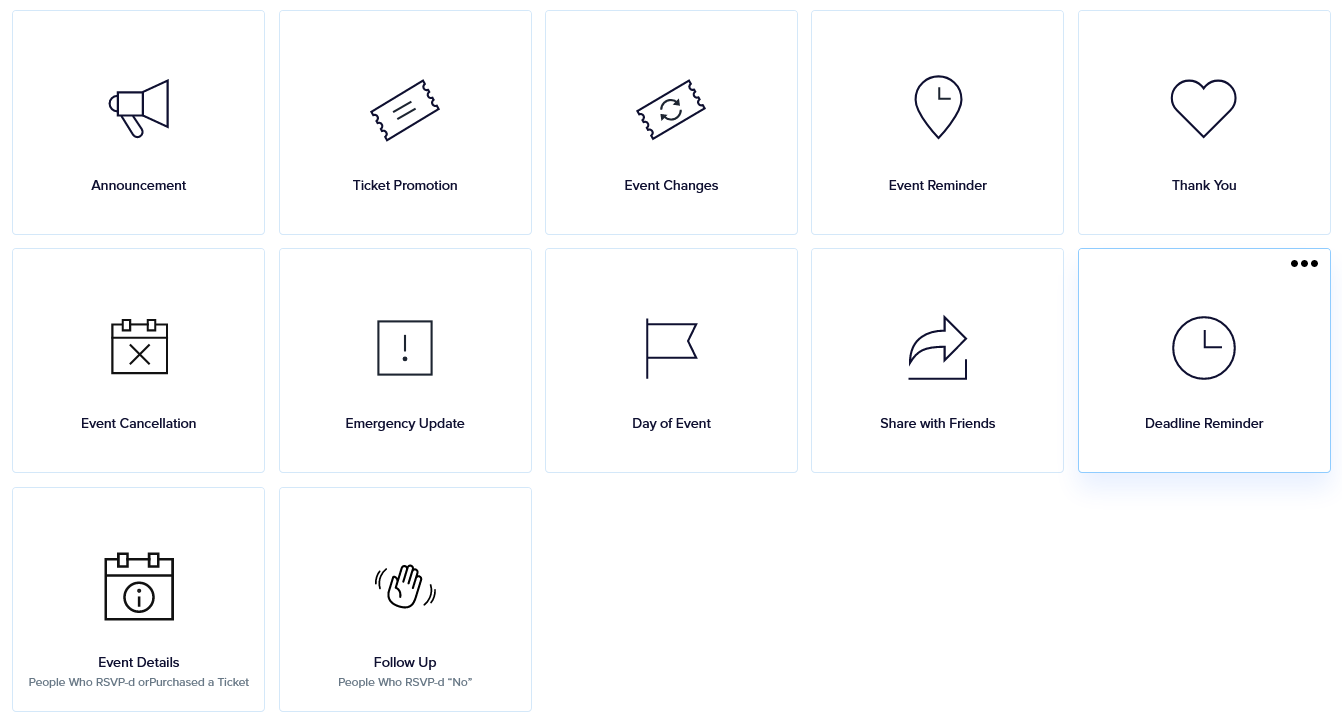 Default Shortcut actions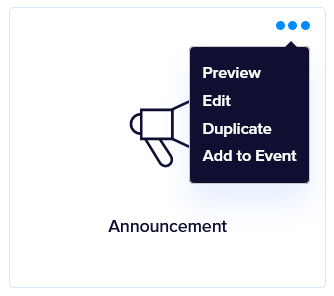 With each of these default shortcuts, you can perform the following actions:
Preview
Edit (aka Customize)
Duplicate: This is a great way to build a custom shortcut without starting from scratch.
Add to event: This automatically schedules a pre-written message for your selected events.
Custom Shortcuts

Still from this page, you can  create custom shortcuts in one of three ways:
By clicking on the "Create Custom Shortcut" block (which lets you start from scratch)
By selecting the "Edit" action from the Default shortcuts actions menu
By selecting the "Duplicate" action from the Default shortcuts actions menu
Custom Shortcuts actions
With each custom shortcut, you can perform the same actions as you would with default shortcuts. But there are two additional actions you can perform: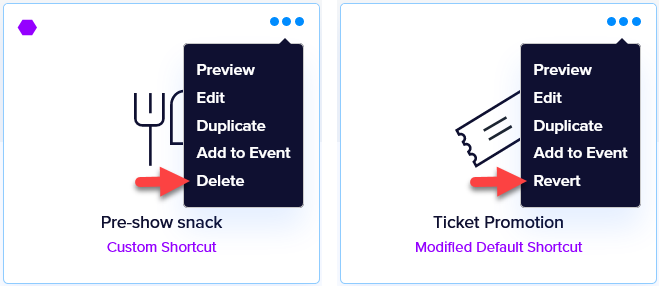 Delete: this applies only to custom shortcuts created from scratch or that stem from duplicating a default shortcut
Revert: this applies to Default shortcuts that were simply edited. Simply put, this undoes any customization performed on a default shortcut, bringing that shortcut back to its "factory setting"