Hello Elementor is a popular theme, designed to use with the Elementor page builder. This starter theme is lightweight with minimalist styling, to give users a blank canvas to create their website with a set of layout components.
In this article, we'll show you how this theme integrates with The Events Calendar.
What you need
The Events Calendar (free): This is the base calendar plugin that allows you to publish event posts and display them in a calendar format.
Events Calendar Pro (optional): You'll need the premium version of our Events Calendar plugin if you'd like to add Elementor event widgets to your pages.
Event Tickets (free, optional): This is the base ticketing plugin for The Events Calendar that adds ticket and RSVP functionality to events, pages, and posts.
Hello Elementor Integration Extension (free, optional): If you'd like to add tickets to your site with Event Tickets and Event Tickets Plus, you'll need this handy extension to make the Attendee Registration form display properly.
Hello Elementor theme (free): This is the main theme.
Elementor (free): This is the page builder that you'll want to use with the theme. There is also a Pro option with additional features.
Installation
You can search for Hello Elementor under Appearance → Themes → Add New. Once you install the theme, you can click the button to install the Elementor page builder.
Using Hello Elementor with The Events Calendar is practically the same as integrating The Events Calendar with any other WordPress theme. Install the theme and plugins and you get a nice-looking calendar right out of the box.
Customizing calendar pages
You can customize the styling of the calendar pages as you would with any other theme. Head over to the WordPress Customizer in your admin toolbar at the top of the page (labeled "Customize") to see all of your options. Preview those changes in real time and hit Publish when you're done.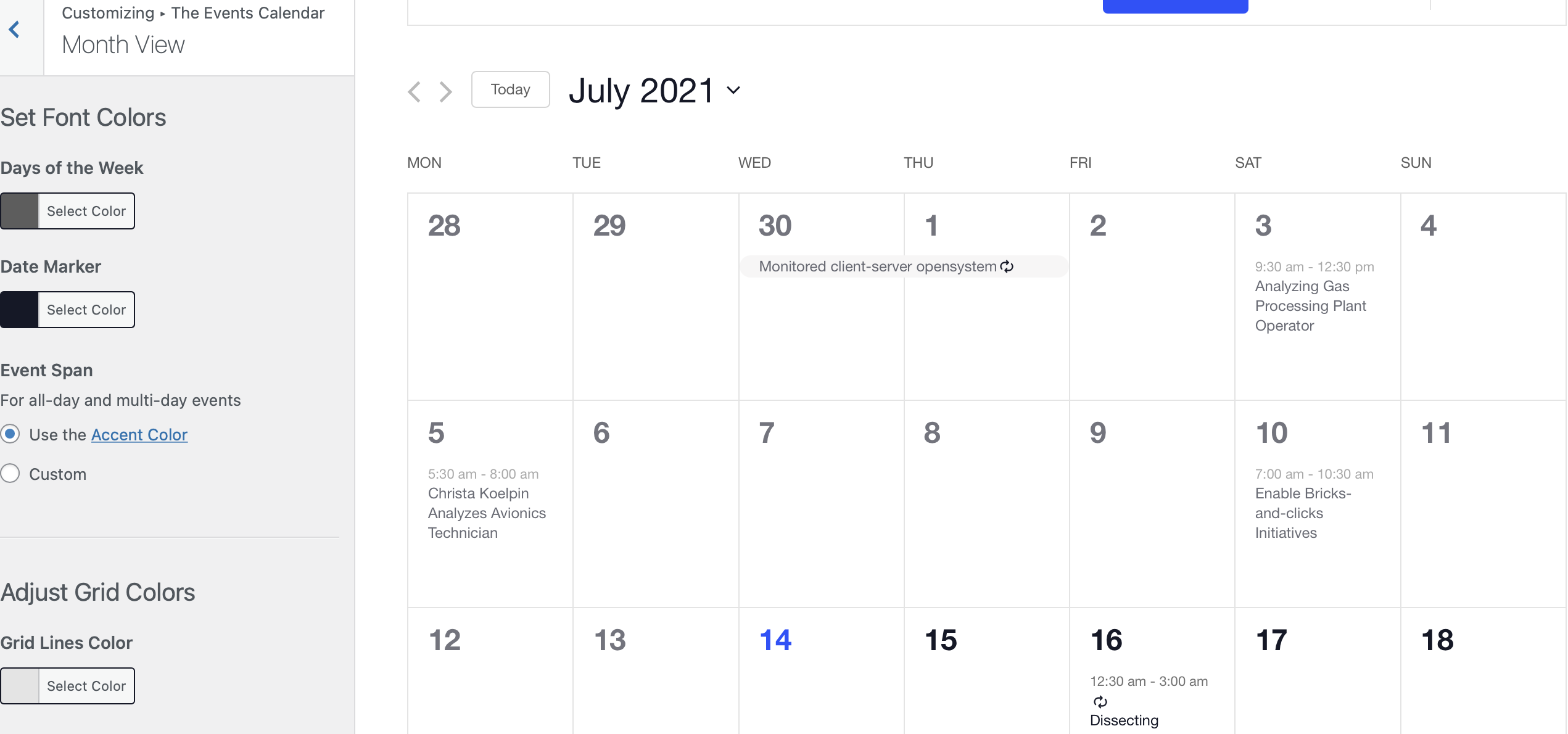 👋 Please note, currently is not yet possible to create templates for the single event page with the Elementor theme builder.
Using Elementor calendar widgets
You can add your events to any WordPress page or post with the Elementor page builder. On a new WordPress page, you'll see the option to Edit with Elementor.
Scroll down on the left sidebar until you see the options for The Events Calendar. Drag your widget of choice directly to the page.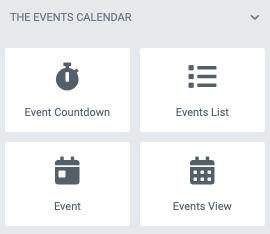 For more details on using Elementor native widgets, check out this Knowledgebase article. You'll learn about each of the calendar widgets that are available to use with Elementor's page builder, and the various ways to configure them.