The Events Calendar Joins the Liquid Web Family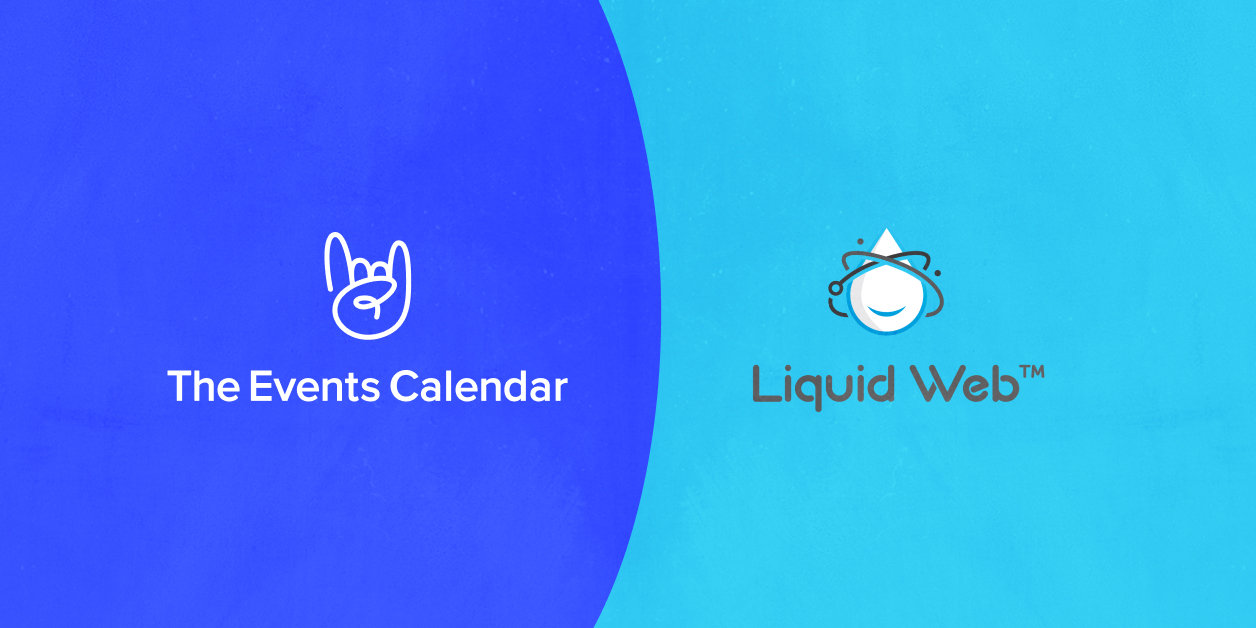 TL;DR
The Events Calendar is getting acquired by Liquid Web, a leading hosting provider.
The entire Events Calendar team is staying on board.
Customers can expect the same level of service, plus more new features in the future.
We'll get right to the point: The Events Calendar is joining Liquid Web. It's big news, and I'm excited to share what this acquisition means for our customers and for our team at The Events Calendar.
Here's the scoop
We're super excited to announce that The Events Calendar has a new home as part of the Liquid Web family of brands. As you may already know, Liquid Web is the most loved managed hosting provider in the industry, with a leading Net Promoter Score (NPS) of 67.
NPS is a stat we're pretty obsessed with, since it measures whether customers would recommend a product or service to others. Liquid Web's high NPS goes to show just how much their customers love them. The company's dedication to their customers was a big part of our deciding factor in this acquisition. We're confident about joining a company whose values match our own.
What this means for our users
Nothing changes for The Events Calendar users. You can continue using your products as usual, and billing for premium plugins remains the same.
This transition also comes with a lot of upside for our customers. Now that we're part of the Liquid Web family of brands, which includes Restrict Content Pro and iThemes, we'll be able to develop integrations you've been asking for so that our plugins work even better with other popular WordPress tools. We're excited for the new collaborations to come!
We'll also continue offering the same great support you've come to expect from The Events Calendar. Customer support is a top priority at Liquid Web — they pride themselves as The Most Helpful Humans In Hosting — and that mantra jibes beautifully with our own commitment to providing world-class support for our customers.
From Modern Tribe to Liquid Web
It's been nearly 11 years since the launch of The Events Calendar. Our first plugin was born from a custom calendar solution created by the digital agency Modern Tribe for some of its clients. In 2010, The Events Calendar put out 12 releases. In 2020, we put out 223.
Since 2009, we've grown from a single calendar plugin to an entire suite of more than 10 tools for managing events. With over 800,000 active installs, we're proud of our journey to becoming the number one calendar and events plugin for WordPress.
Our team has grown, too: Today, we have more than 50 people dedicated to delivering the best events plugins for the WordPress community.
What this means for The Events Calendar Team
This wasn't just a technology purchase for Liquid Web. We'll be keeping the entire The Events Calendar team on board as part of the acquisition.
I'll remain at the helm as head of The Events Calendar, and the rest of our team structure remains in place. The only change is that I get a new boss: I now report to Liquid Web CTO Joe Oesterling.
When Modern Tribe launched The Events Calendar in 2009, nobody knew what was in store. We're looking forward to this next chapter and the opportunities it ushers in for us to do even more for our customers.
What this means for Modern Tribe
Modern Tribe will continue to be a world-class agency working on projects for clients like Harvard University and Nike. While we'll miss the Modern Tribe team trips and the watercooler banter on Slack, we're excited for the future as part of the Liquid Web family.