The Comedy Bureau Brings Comedy to the Masses With The Events Calendar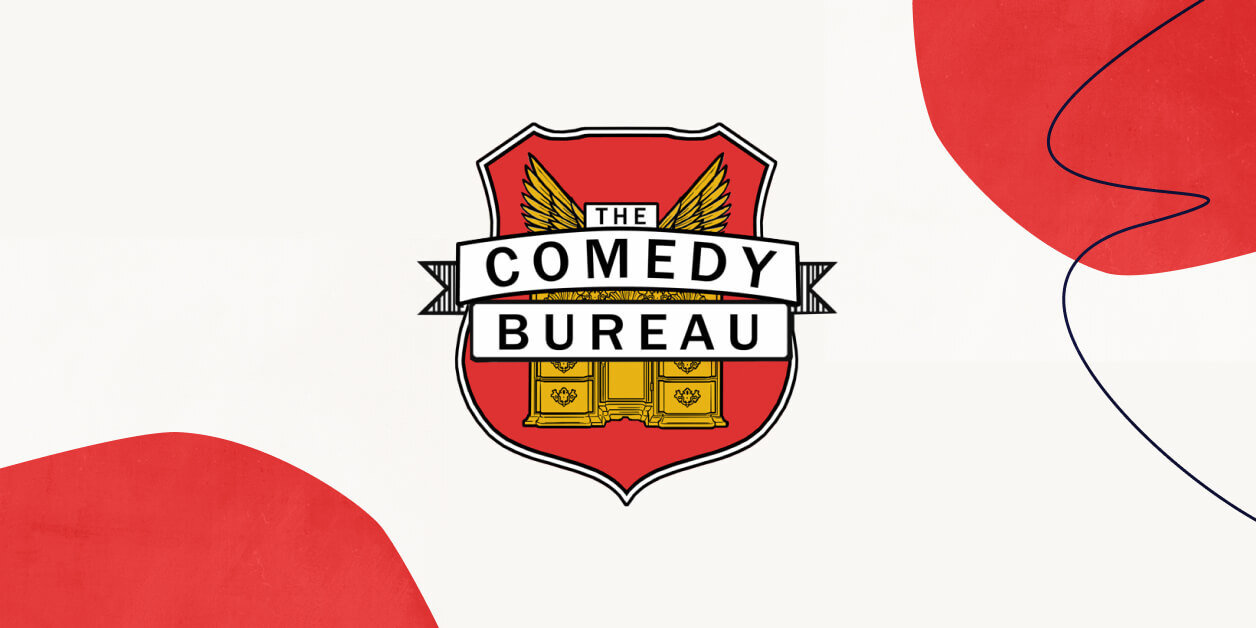 Jake Kroeger was performing at open mics around Los Angeles when he realized something was missing: There wasn't any online hub for information about the LA comedy scene. So Jake took it upon himself to create The Comedy Bureau, a comprehensive listing of comedy shows and open mics in the Los Angeles area.
Ten years later, The Comedy Bureau has become a pillar of the southern California comedy scene. Jake singlehandedly runs the site. He shares comedy news and a podcast in addition to maintaining a busy events calendar of shows and happenings in the community. 
To highlight and promote events, Jake relies on The Events Calendar plugins to run a functional, filterable calendar, and to import events from venues and performers around town.
Moving to The Events Calendar on WordPress
Before migrating The Comedy Bureau website to WordPress in early 2020, Jake ran The Comedy Bureau on Tumblr.
"I had been scheming to take the site and update it off Tumblr for a long time," he says. After years on Tumblr, an embedded Google calendar just wasn't cutting it anymore. He needed something flexible and customizable. 
So he hired a developer friend to help move the site to WordPress. They created a calendar using a combination of plugins, including Events Calendar Pro, Filter Bar, and Events Aggregator.
Making comedy accessible to the masses
The Comedy Bureau's calendar is brimming with events across LA and virtual events. From big names like Chelsea Peretti and Hannibal Buress to weekly neighborhood open mics, the calendars (one for open mics, one for shows) feature events across a large area. 
For Jake, the ability to create a map view using Events Calendar Pro is invaluable for in-person shows. Map view and location filtering make it easy for comedy fans to find nearby shows. For comedians, these features make it easier to find open mics in their own neighborhoods.
The Comedy Bureau relies on Filter Bar to help users narrow down the calendar by type of performance, day of the week, price, or searching a performer's name. You can filter for free improv events on Tuesday nights, for example, or filter the calendar to show events by venue or city.
"Most people don't really know where to start in terms of searching for comedy here in LA because there's so much," Jake says. "This makes it easier. "
Between calendar filtering and map view, The Comedy Bureau's users can quickly and easily find what they're searching for. For Jake, this makes his site an asset to the local comedy scene. Fans benefit, and so do the venues and performers that gain an opportunity to connect with a new and growing audience.
"The calendar has helped a lot of people out," Jake says. "They really understood they could make it to a bunch of different things in one night by seeing the proximity [on a map]."
Easily importing events from around the web
A major reason for The Comedy Bureau's success is that the calendar features events hand selected by Jake. He scours event listings and uploads a CSV file using Event Aggregator to quickly import multiple events into his calendar at once. 
But when COVID-19 began spreading in the U.S., Jake needed to adjust his approach to sharing events. These days, more comedy shows are happening on social media or Zoom than at venues. For now, Jake spends most of his time scouring Instagram and Facebook to find events.
For website owners that want to feature events from other organizers and calendars, Event Aggregator is a lifesaver. This plugin makes it easy to import events from Google, Eventbrite, Meetup, Facebook, and other sources around the web. With automated imports, you can let your plugin do all the busy work. Use publishing controls to decide whether imported events are published immediately or require approval.
Creating a comedy hub with room to grow
After a decade of running The Comedy Bureau, Jake has earned serious street cred in the comedy community. His efforts have also started to pay off: He receives support from users via Patreon, and he's been able to connect with movers and shakers in the industry. He produces gigs and works as a consultant, and before the pandemic, he gave comedy tours around LA through Airbnb.
In the future, Jake hopes to grow The Comedy Bureau beyond his community in Los Angeles. He envisions a version of The Comedy Bureau for New York City, Chicago, and other cities around the country and the world.
"There's this perceived high barrier of entry with comedy," Jake says. "I love giving people access and letting them know there's plenty of ways to find what you like. It's actually not that hard to go to it and see it and be part of it."