Featured Calendar: Interintellect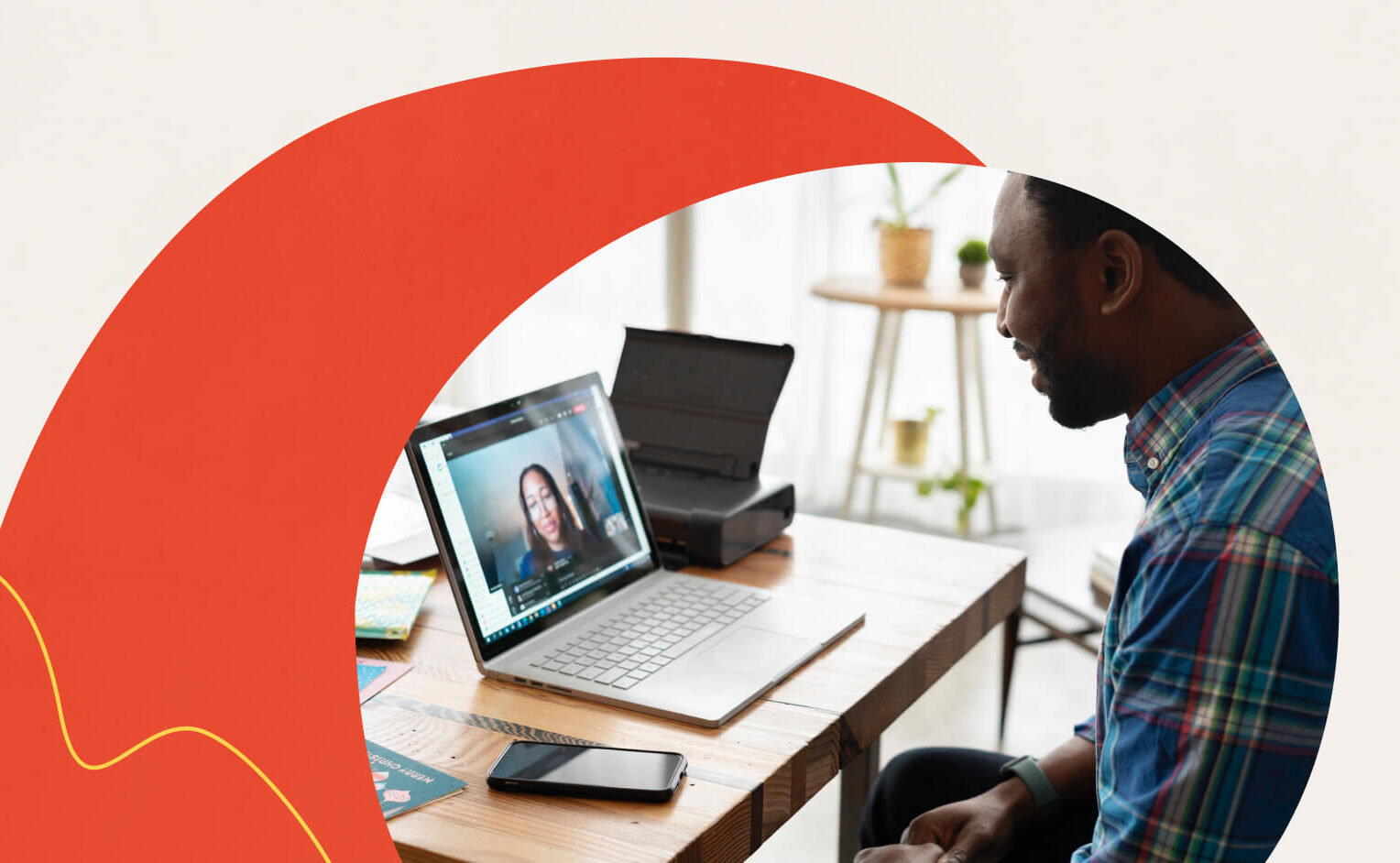 Creating crowdsourced virtual events that appeal to your target audience is an excellent way to foster community, and Interintellect does just that. Their website aims to build a culture of like-minded individuals by hosting salons, where people can talk about a variety of topics without being judged. They have a membership site, which allows users to submit their own online events and sell tickets to their salons and event series.
With our entire suite of plugins on their WordPress site, every step of the way works seamlessly, from event creation to automated emails for event attendees.
Let's dig in and take a closer look at how it's done.
A happening homepage
Interintellect uses a child theme with the WordPress default theme, Twenty Twenty-One. This setup produces a clean and simple way to display everything they have going on without getting bogged down by over-styling.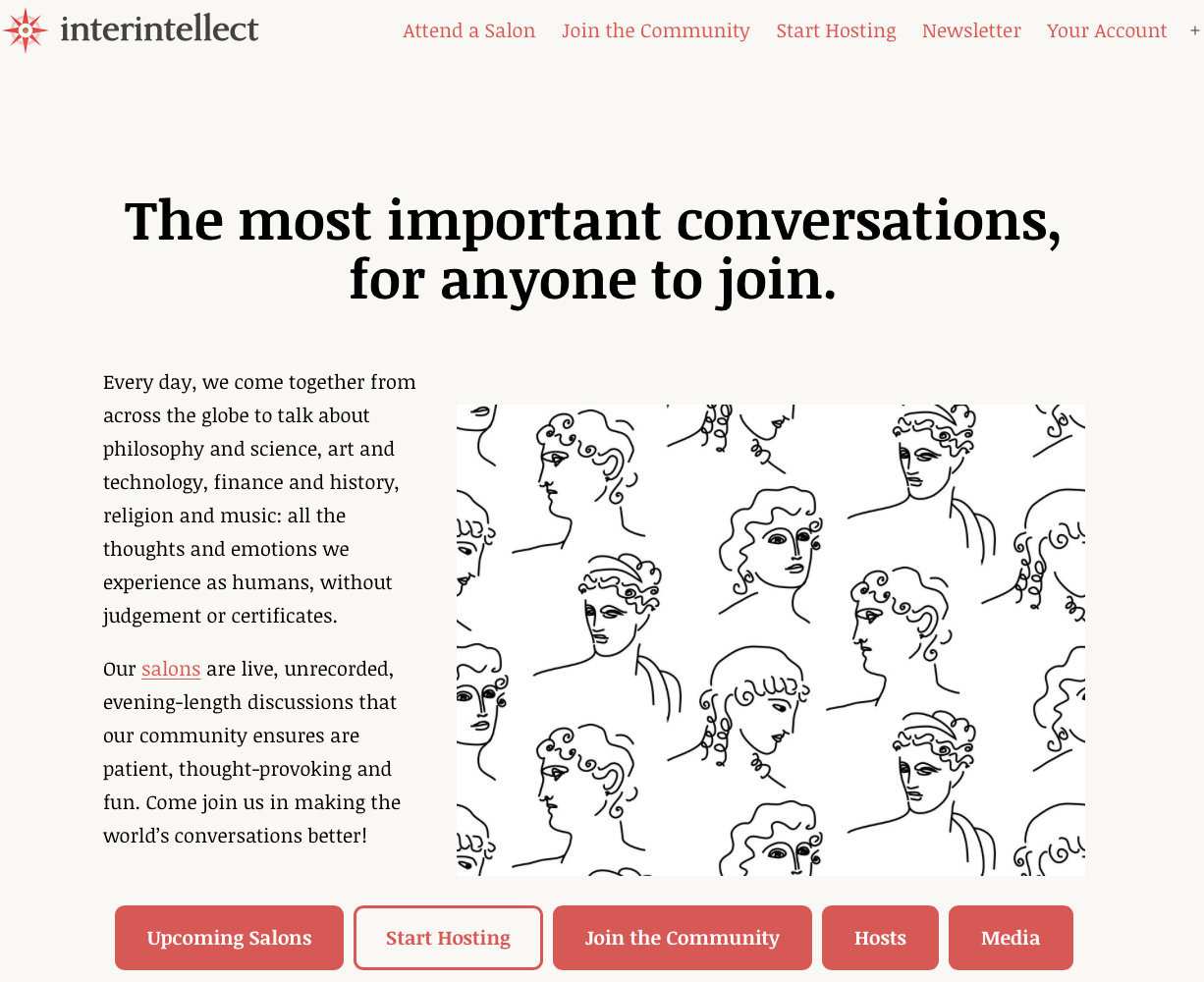 Scroll down the homepage to find a Featured Salons section, followed by the embedded calendar in Photo View. They use the [tribe_events view="photo"] shortcode included with Events Calendar Pro to show the calendar here.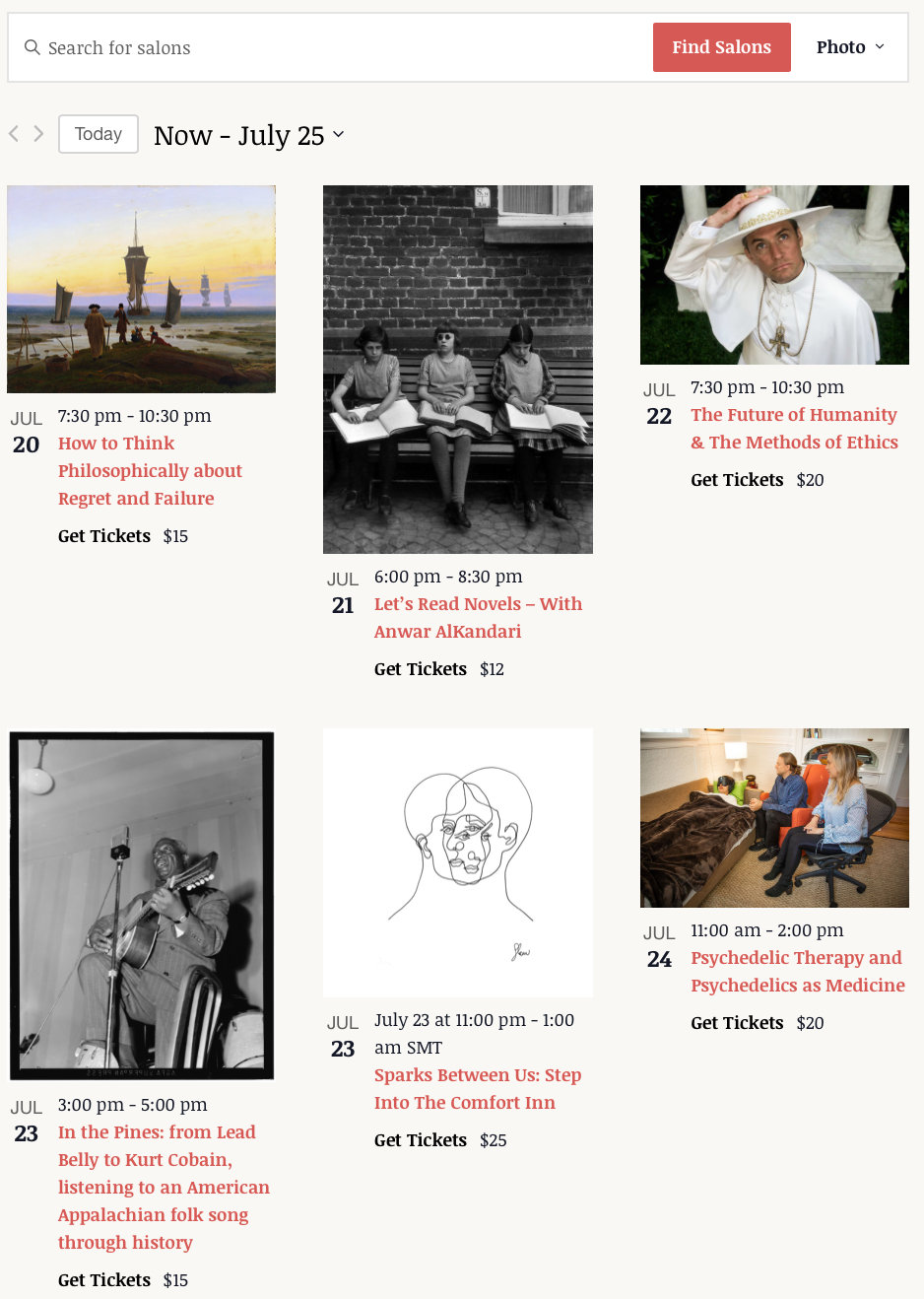 Instead of the typical photo view display, you'll find a masonry grid with varying image sizes to achieve that look.
Notice that the word "events" is nowhere to be found. Our versatile plugins transform all the events into salons. You can do that too with our handy relabeler extension.
The Attend a Salon link at the top of the navigation bar takes you directly to the main calendar page.
Navigating the main calendar page
On the main calendar page, we see the same photo view calendar from the homepage, with additional views, including list, month, day, and week views. Filter Bar is appended to the search bar, giving users the option to view salons by category, tag, organizer, or venue.
Although Filter Bar isn't on Interintellect's homepage, Filter Bar is now included in Events Calendar Pro shortcodes, allowing you to add filters to any calendar on your site.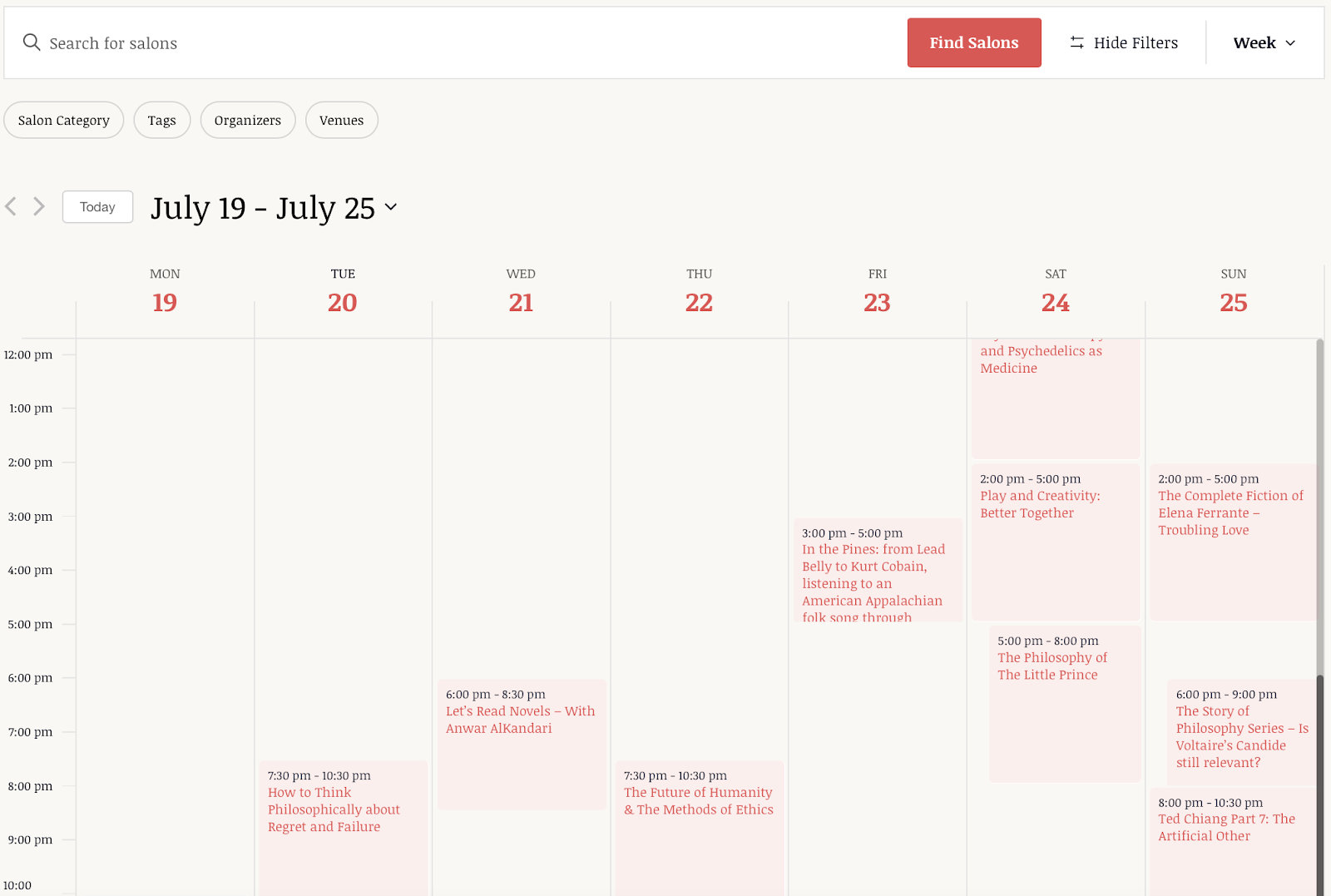 Like this site, you too can change the colors on your page with the WordPress Customizer. There are options for the main calendar page, single event page, events bar, and month view to easily make a number of different color and style changes.
Viewing the single salon page
When hosting an event, Interintellect knows the importance of making sure users show up on time. To do this, they append the timezone to all of their event times to make it clear when each salon begins. Events are shown in the visitor's timezone with a template override.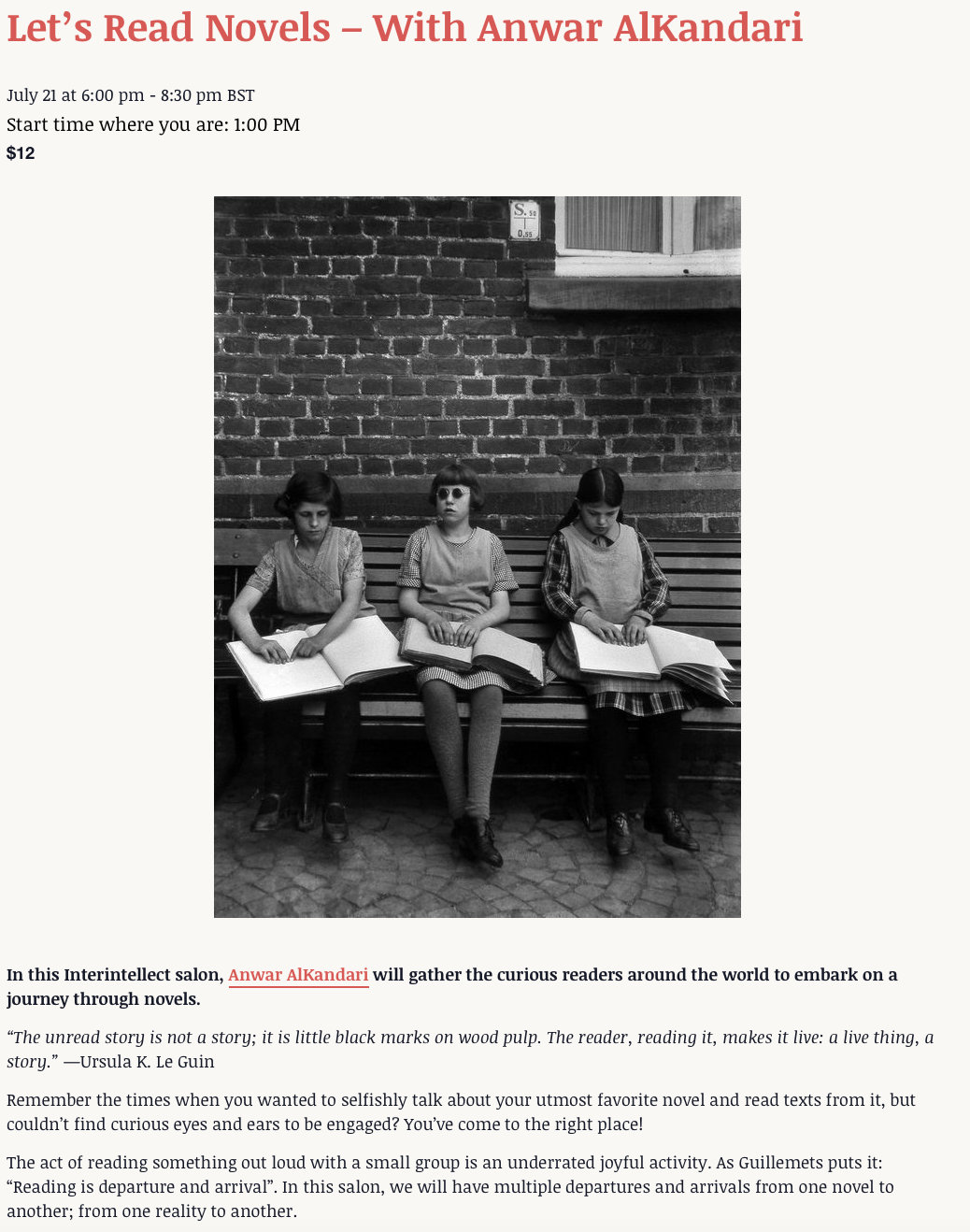 The layout of this page is informative without feeling cluttered. You'll find casual language and links for visitors to learn more about each salon topic.
Next up is an option to purchase tickets using Event Tickets Plus with WooCommerce and the standard event details block that you've come to know and love with The Events Calendar.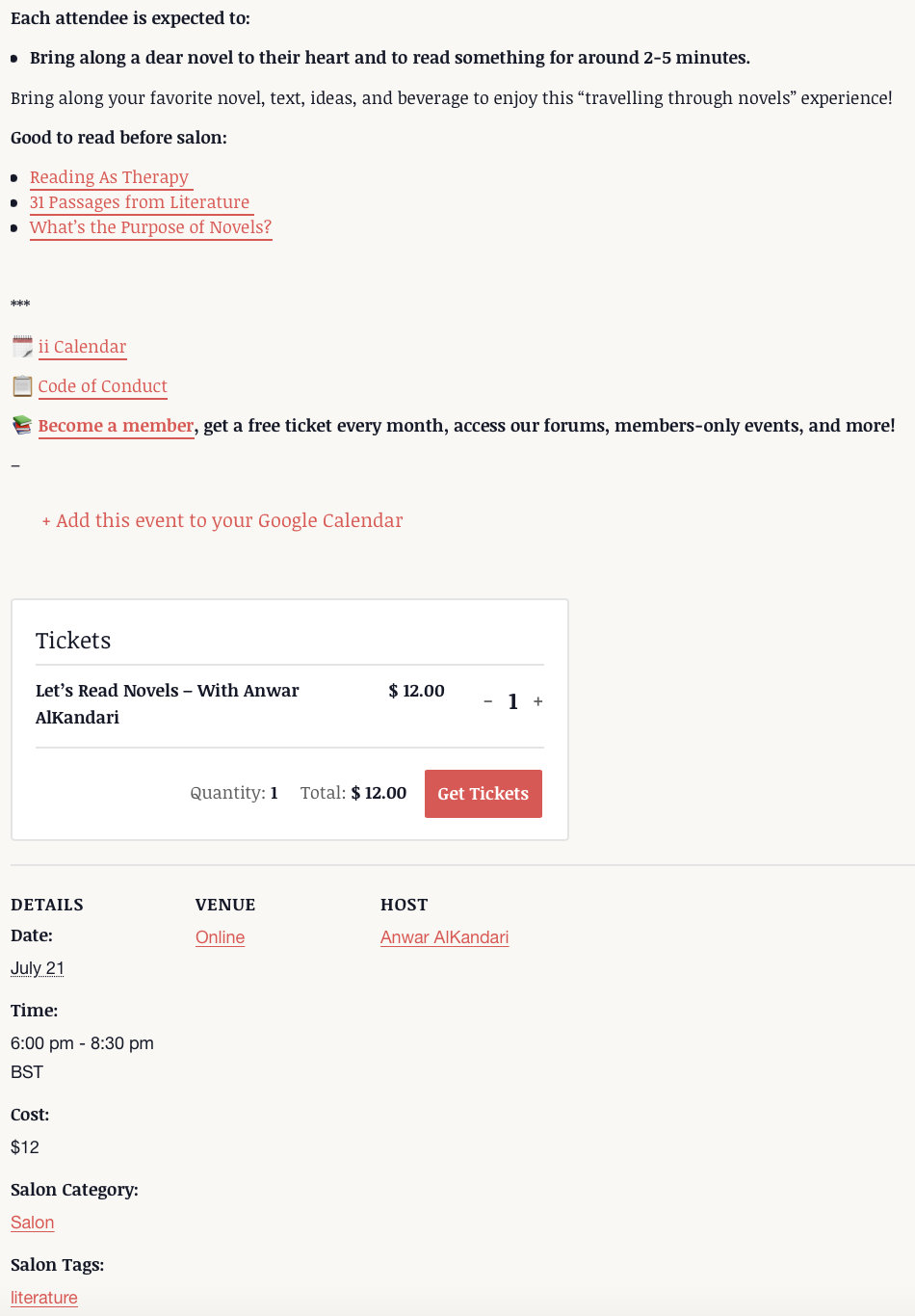 Using the full plugin suite
Since it's a membership site, unfortunately, we don't have screenshot access to all the awesome ways Interintellect uses our plugins (though it looks super cool to join their community!)
However, we'd love to tell you in words how you could include the rest of our plugin suite, just like they do.
Interintellect uses Virtual Events to protect content and send salon links to ticket holders.
Members use Community Events and Community Tickets to add submissions with tickets from the site's front end. They use the terms of submission option included with Community Events, which can be found on the dedicated instructions page.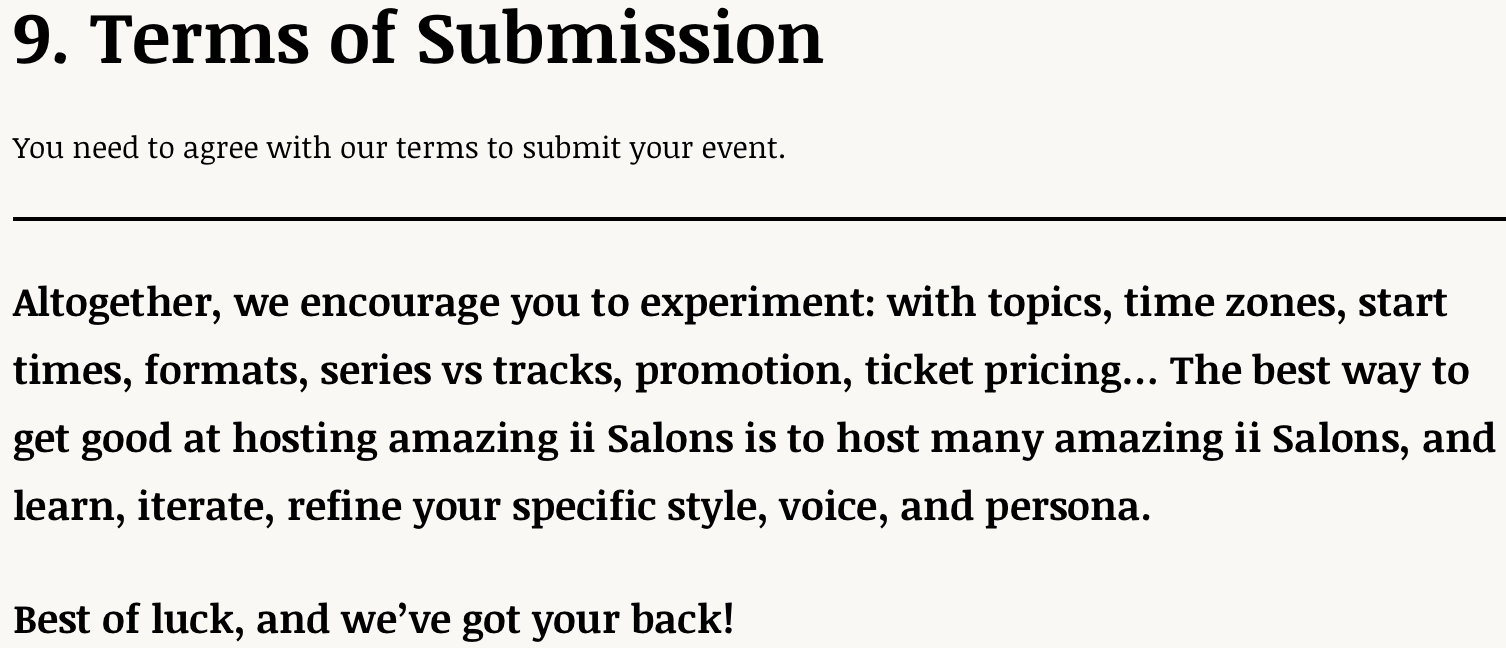 Lastly, our email marketing service, Promoter, keeps Interintellect in touch with its membership community. With Promoter, you can similarly create campaigns for your attendees and subscribers.
Customizing your events with The Events Calendar
Now that you've seen all of the ways that Interintellect uses our plugins to create their crowdsourced site, you can get started on customizing an events site of your own.
And with our Ultimate Bundle, you can get all our plugins at a discounted price and gain access to tons of useful features. Happy calendaring!