Featured Calendar: Children First Training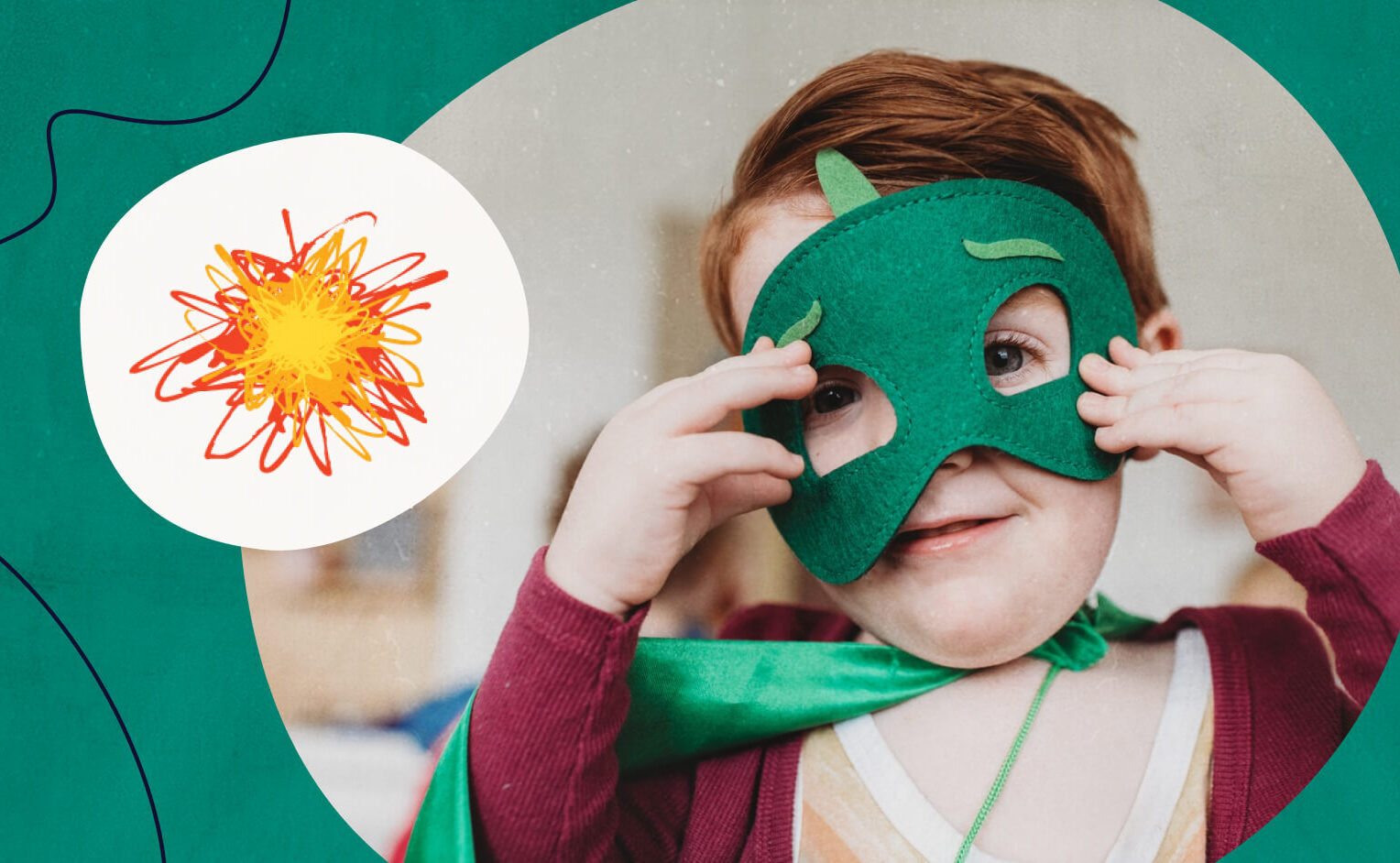 Children First Training offers online classes on early childhood education to staff and educators working in the field. Although they are based in Australia, they use our plugins to offer their courses internationally. Not only do they have over 65 years of experience teaching early childhood education, but they clearly know how to make a sweet events calendar as well.
Let's take a look at how they use The Events Calendar plugins to their advantage.
Events right on the homepage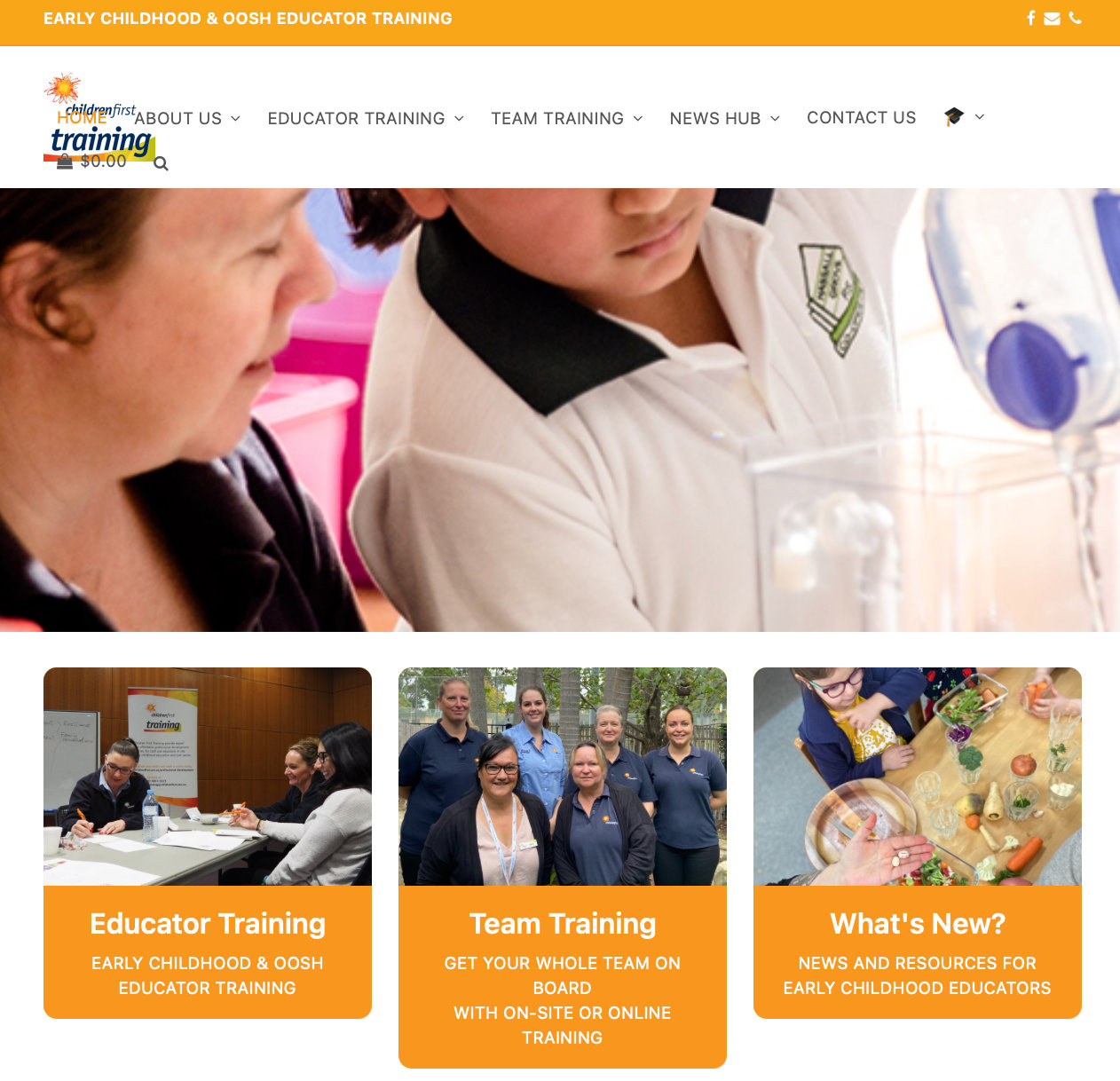 Starting with the homepage, you'll find the mini calendar widget to show upcoming events. You can see Virtual Events in action with the virtual events label next to each event. They customized the widget colors to match the rest of their site using the WordPress Customizer.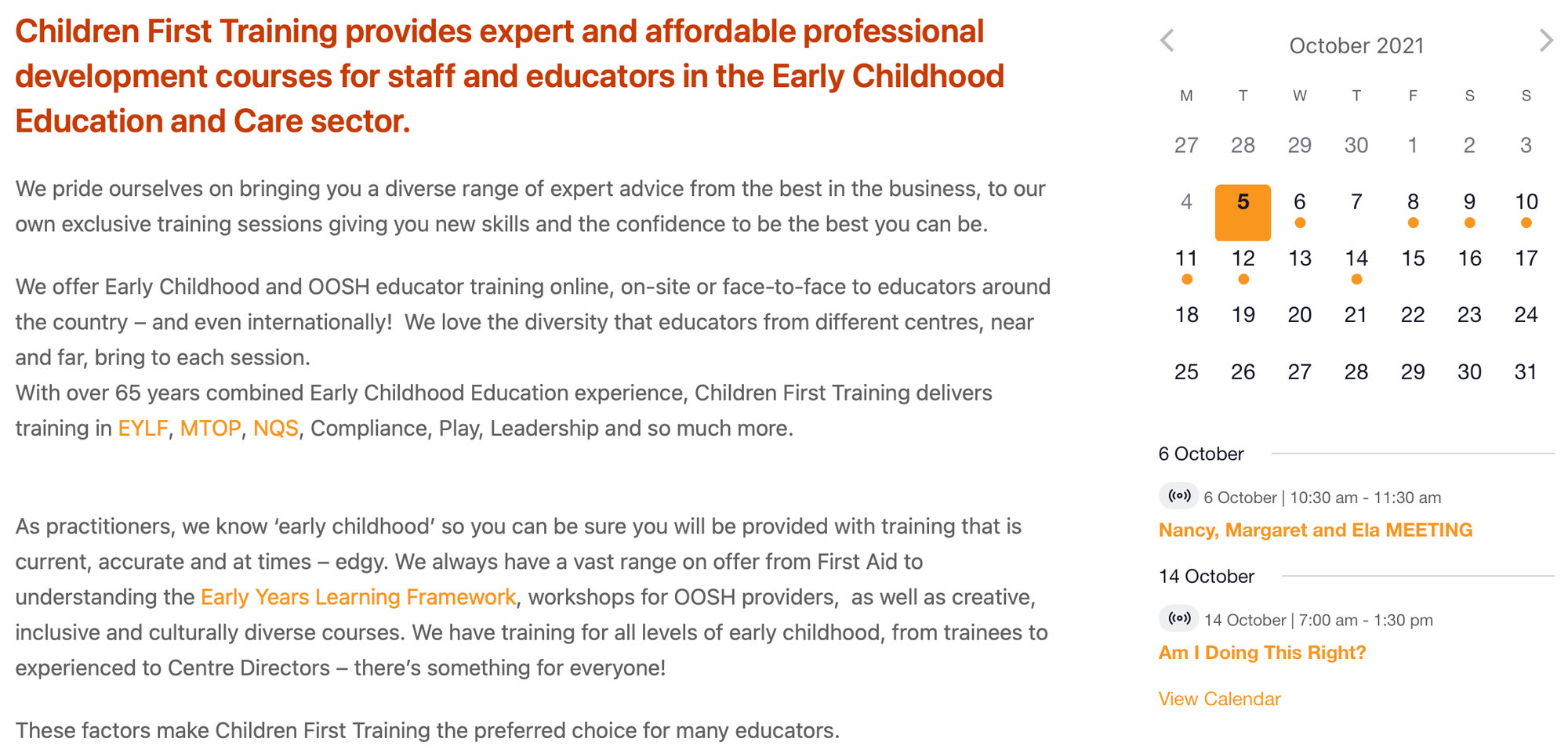 Check out the main calendar page
Up next is the main calendar page. They've enabled multiple calendar views included with Events Calendar Pro so that users can see the calendar in Month, List, Day, Photo, and Week views. Each calendar view offers a different perspective and Children First Training lets you decide the best option to suit your needs.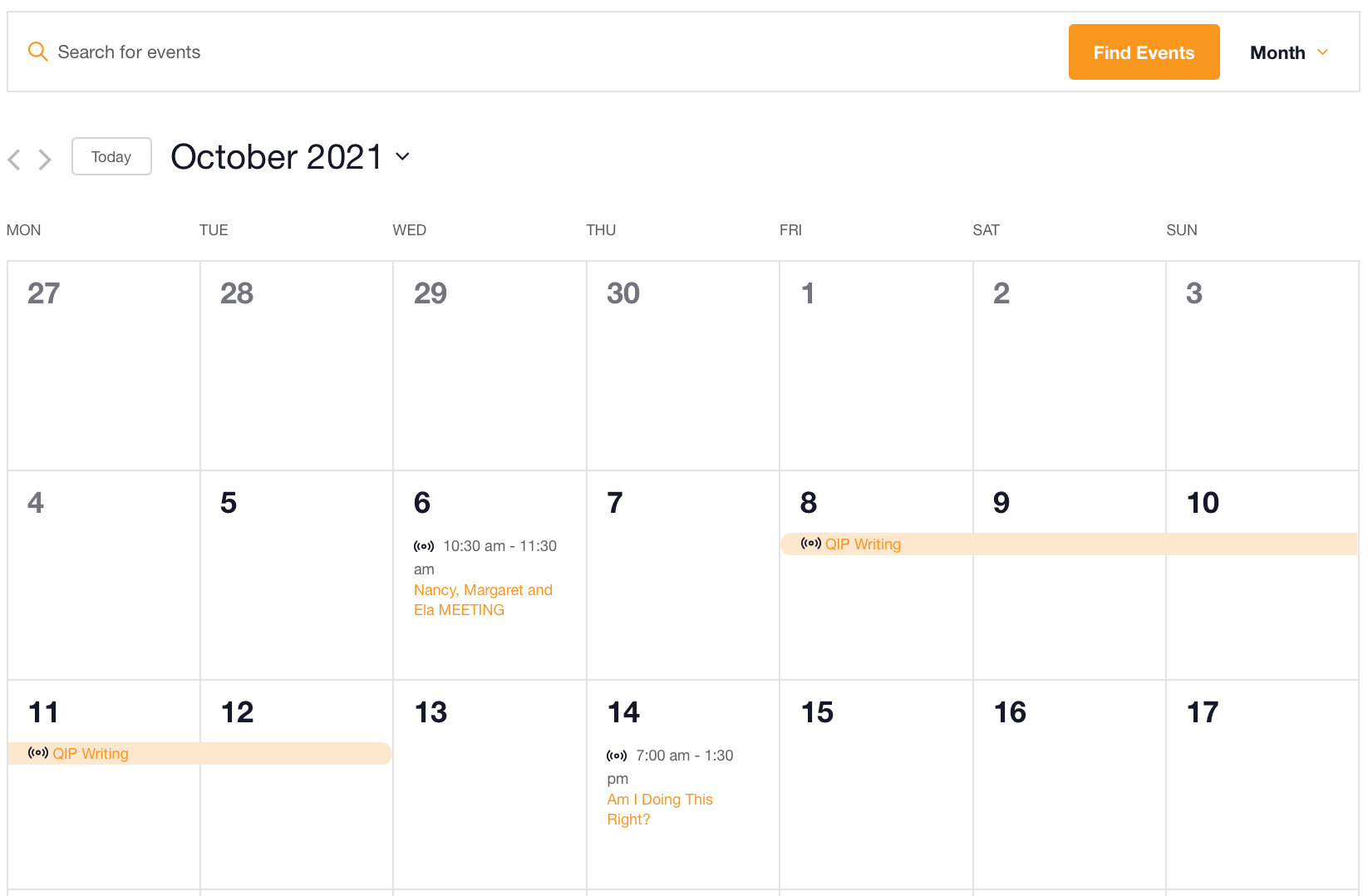 As you can see, Month View provides a great visual cue for multi-day events. You'll also find the virtual event label here as well.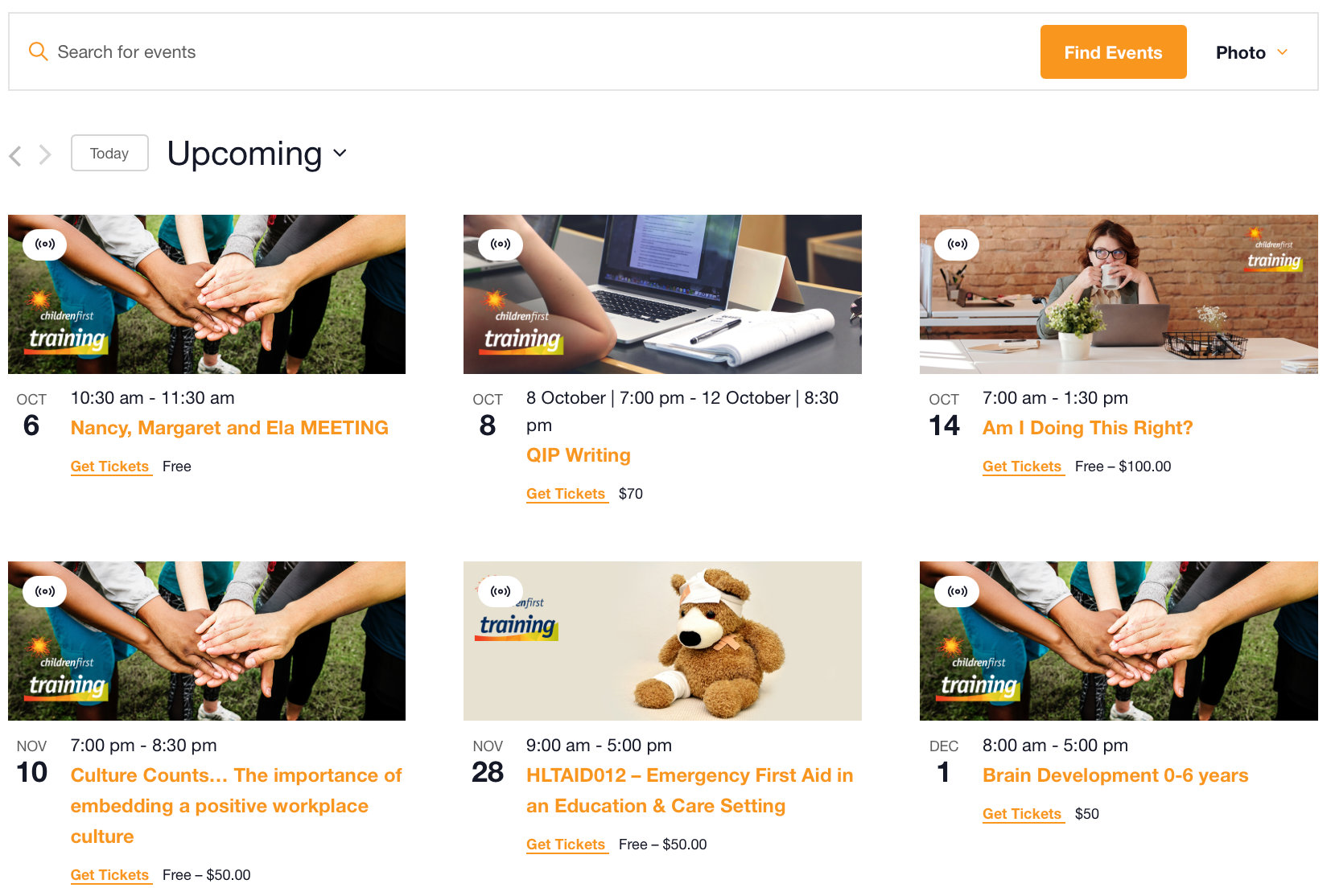 Photo View shows the virtual event label in the upper left-hand corner and links to purchase tickets for the events.
A single event page with all the goods
Click through and you'll see that each single event page contains a plethora of information for educators to learn about the offered class.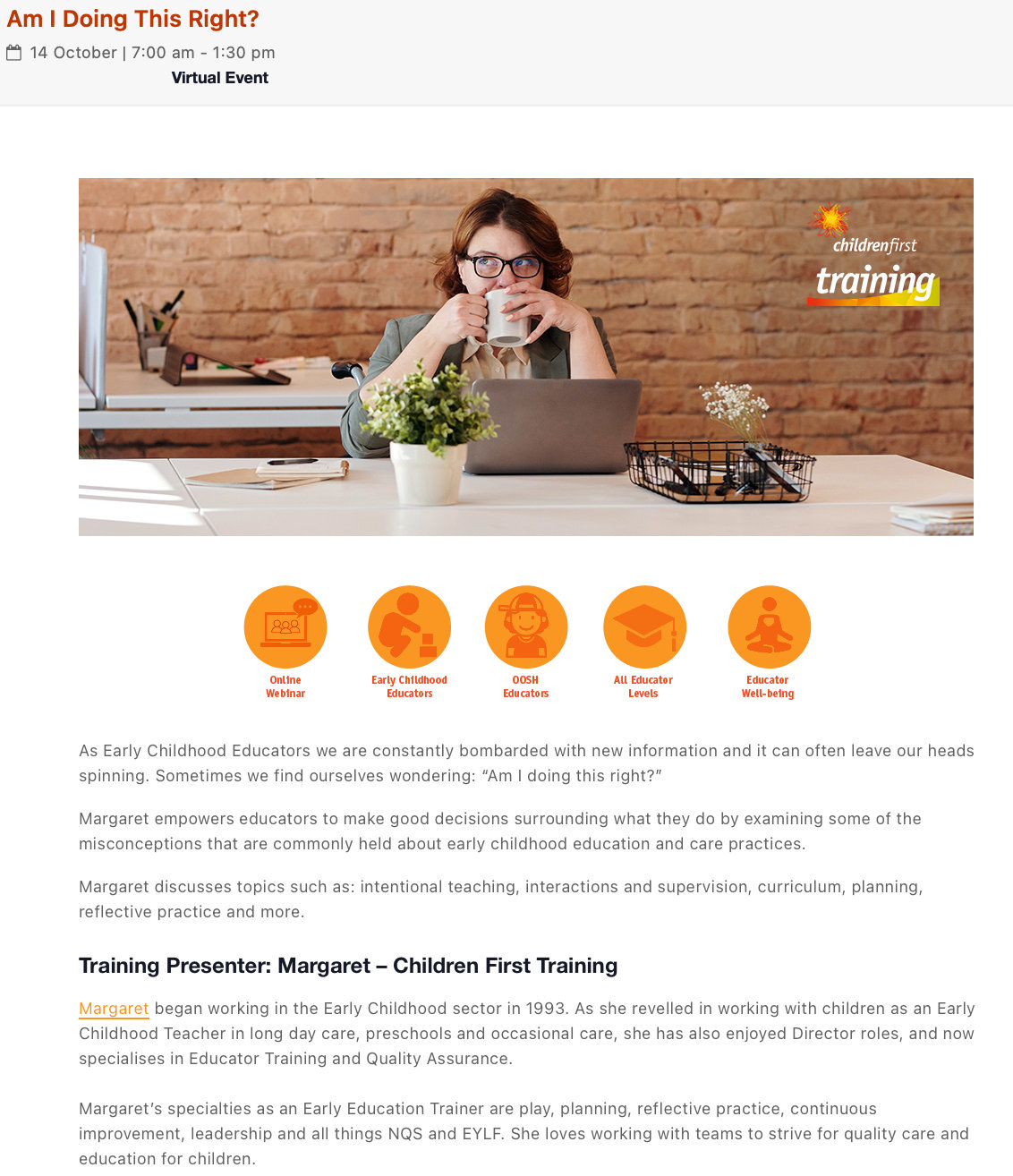 By using Event Tickets Plus, they've created a ticketing system so that people can purchase tickets directly on the event page where they'll be viewing the online course. There are different ticket types available for purchase with a stock count enabled.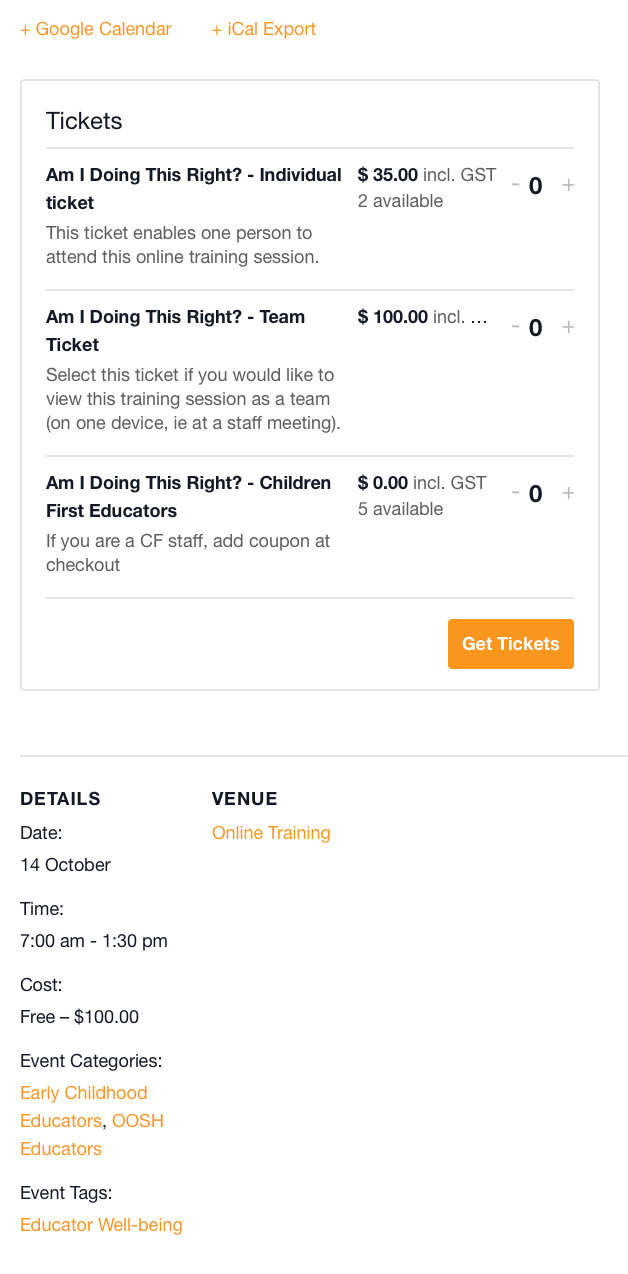 When an attendee selects a ticket type, they are then prompted to fill out some additional attendee information that has been customized specifically for the training program at hand.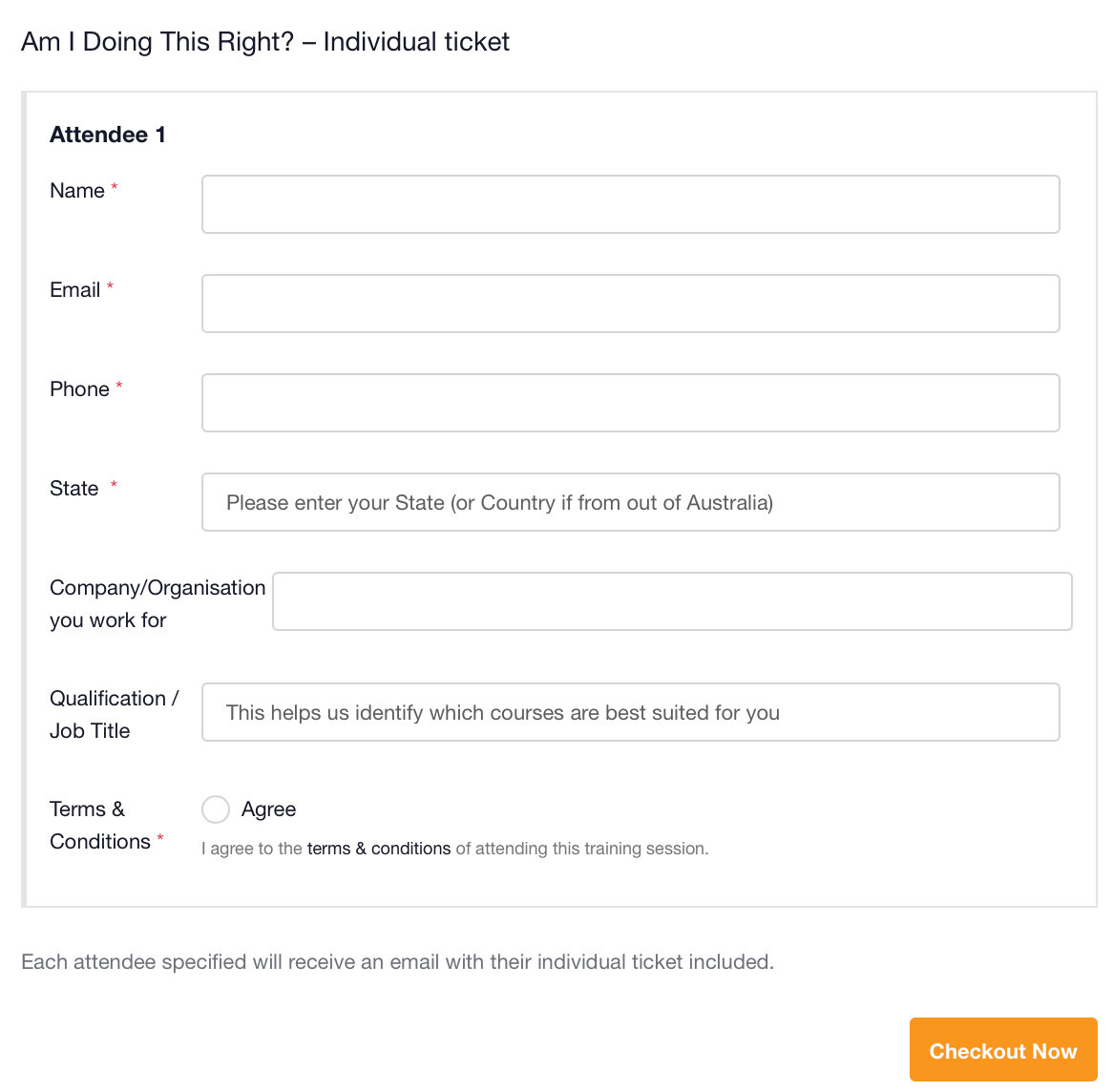 This seamless process allows trainees to revisit the event page and watch the course using an embedded Zoom meeting link found in the Event Details section.

Lastly on this super-packed event page, you'll sometimes find a pre-recorded YouTube video with more details about the instructors or other pertinent information. Below that, they've added a Who's Attending block, which adds a social component to the event. This is a nice touch, especially in a virtual setting where attendees are viewing the course on their own.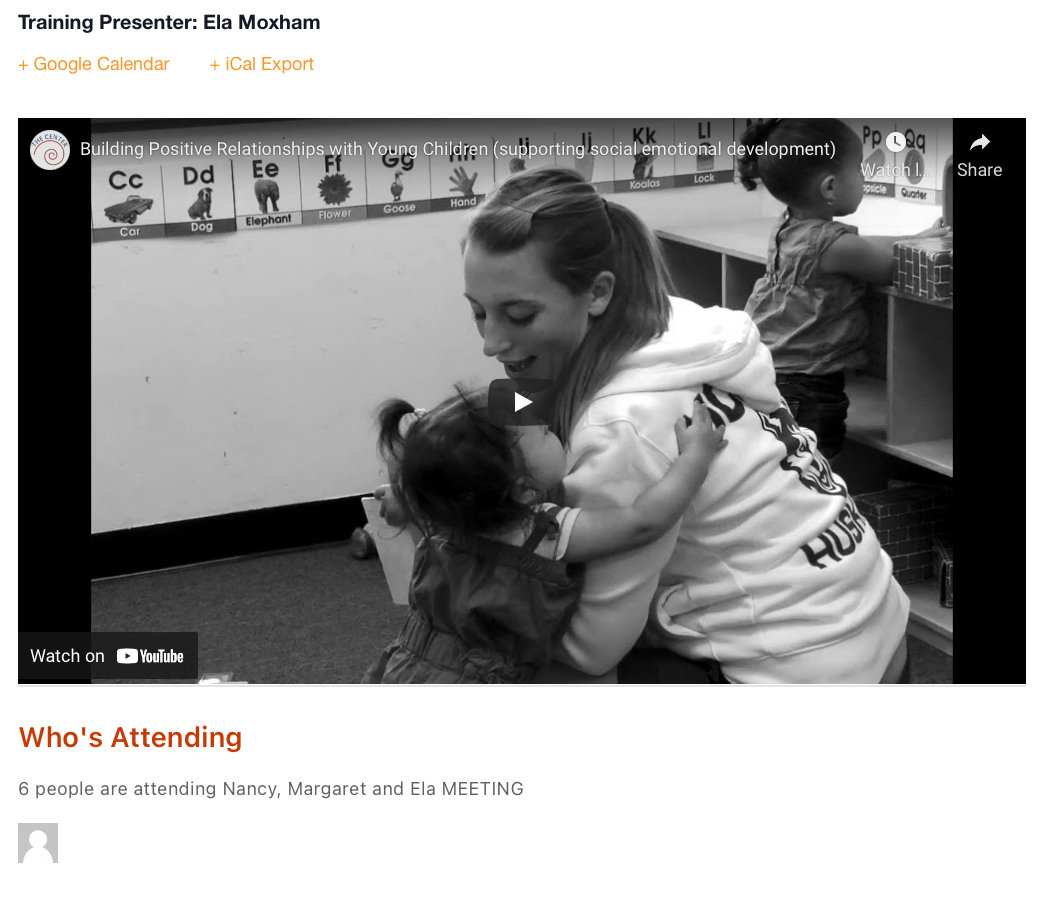 Although you can't see it in action, Children First Training also uses Promoter, our email marketing tool, to keep track of their attendees throughout the online training process. It's a great way to stay in touch with users and keep them coming back to further their education.
And that's it! Now that you've seen how Children First Training does it, you can do it too. With our suite of plugins in hand, it's easy to make your virtual class dreams come true. Happy calendaring!